Less is More: minimalism at heart of 2010 sound Festival
Offering more than 60 performances in over 20 venues across North East Scotland, the 6th sound Festival will open on Wednesday 20 October with a performance by the Red Note Ensemble at Woodend Barn, Banchory, featuring the World Première of Gabriel Jackson's new work for strings, and will run until Sunday 14 November.
This autumn sees sound joining forces with the Glasgow Concert Halls to offer a Scottish celebration of Minimalism. Following a weekend of concerts in Glasgow launching Glasgow's Concert Halls' three year exploration of the genre, sound picks up the baton with five days of performances under the banner Less is More including works by composers such as Bryars, Fitkin, Glass, Gordon, Nyman, Reich and Riley. The Smith Quartet makes a welcome return to sound with four concerts including a performance of the complete string quartets of Philip Glass. Other highlights of Less is More sound include the Festival's opening concert with Red Note Ensemble.
"Collaboration has always been at the heart of sound," says Fiona Robertson of sound. "as we work closely with music clubs and other organisations across the North East. Our opening events form part of a Scottish celebration of Minimalism in which we are delighted to partner Glasgow Concert Halls.."
sound is the North East of Scotland's contemporary music festival. Following a pilot event, "Upbeat" in 2004, the first festival was launched in November 2005. sound is now an annual event, which aims to make contemporary music more accessible to audiences of all ages and backgrounds. As well as programming its own events, sound operates as an umbrella for a range of concerts, workshops, masterclasses and performances programmed by other organisations in the North East. Dame Evelyn Glennie, James MacMillan and Rohan de Saram are current Patrons of the festival.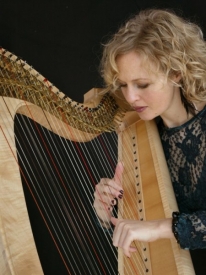 The programme showcases the broad mix of new music for which
sound
has become recognised from instrumental to choral and electroacoustic, and includes no fewer than 18 World, UK and Scottish Premières.
sound
regulars including
The Smith Quartet, Hebrides Ensemble, Edinburgh Quartet, Primrose Piano Trio, Sally Beamish
and
Richard Craig
are joined in 2010 by an array of "newcomers" including
Bibby Piano Duo, Rautio Trio, FOUND
and
Hoot.
For full details of the 2010 sound Festival and ticket information visit www.sound-scotland.co.uk and join sound on Facebook. sound events at a glance. http://www.sound-scotland.co.uk/site/2010/events.htm
Other Events -16th to 23rd October
Miscellaneous
Sat 16th Oct to Wed 3rd Nov.
7.00pm – 9.30, The Athenaeum
26 Collective Present …. ABERDEEN ALTERNATIVE A4 EXHIBITION
26 Collective are proud to present a selection of pictures from all across the creative scene in Aberdeen & beyond!
http://www.facebook.com/group.php?gid=127661767258800&v=info&ref=ts
Comedy
Sun 17th Oct.
8.00pm, Blue Lamp
Comment Breakneck Comedy – The Joke Factory
STU AND GARY, BRUCE FUMMEY, GRAEME THOMAS, DEREK MILLAR, JON GREENAWAY
8.00pm, Music Hall
DARA O BRIAIN
£19.50+BF
Tues 19th Oct.
7.30pm, Lemon Tree
ROB DEERING
£12+BF
Music
Sat 16th Oct.
7.30pm, The Tunnels
THE WOE BETIDES, LOST CITY LIGHTS, THE SIDE, SOUL CASINO
£5
8.00pm, Café Drummond
THE CLASHED  ( Clash tribute. )
8.00pm, The Moorings
THE COUNCIL, THE FLAMING MOES, GLASSMAN
11.00pm, The Tunnels
Rampage Rockclub
SATURDAYS IN ABERDEEN JUST GOT F**KING AWESOME!!
ABERDEEN NOW HAS A PREMIER SATURDAY ROCKCLUB.
http://www.facebook.com/rocknightaberdeen
Sun 17th Oct.
8.00pm, Café Drummond
WOODENBOX, A FISTFUL OF FIVERS, KITTY THE LION, TUNGSTEN, BULLHELM
£6
8.00pm, The Tunnels
POLAR BEAR, TUT VU VU
£10/12
9.00pm, The Moorings
The Jam Factory ( every Sunday. )
Bands, acoustic musicians, jammers, poets etc. all welcome.
Mon 18th Oct.
7.00pm, The Warehouse, Windmill Brae
BOWLING FOR SOUP
£18.50 adv +bf
9.00pm, Blue Lamp

Traditional Acoustic Session. All welcome.
10.00pm, Café Drummond
Open Mic Night ( Every Monday )
Soloists, Poets, Musicians, Maniacs, and Full Bands Welcome.
( Full back line provided ) For more info, call 01224 619930
Wed 20th Oct.
8.00pm, The Tunnels
DON BROCO Plus Support

8.00pm, Shelley Leigh's
Thurs 21st Oct.
The Big Mic Up – Hosted by Dave Moir and Kenny McLeod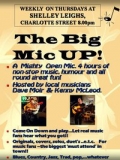 Get off the couch! come down to Shelley Leigh's and hear the music, be part of the vibe, Come along folks to Dave and Kenny's open mic night . If you like to play, or just to listen then be prepared for a night of great music at Aberdeens latest musical cultural venue.
Fri 22nd Oct.
7.30pm, Lemon Tree
THE FAMILY MAHONE
£10+BF
7.30pm, The Tunnels
CHANTEL McGREGOR Plus Support
£7
7.45pm, Blue Lamp, Gallowgate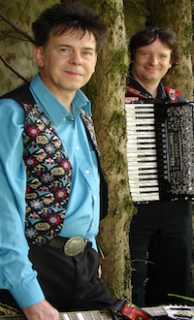 Celtic Society Public Ceilidh with Iron Broo Duo
Aberdeen University Student Association (AUSA) Celtic Society are holding a Ceilidh with the Iron Broo Duo of Fred Wilkinson (bouzouki) and Charlie Abel (accordion). All dances will be called, no experience is necessary.
The Ceilidh is being held in the legendary Blue Lamp, on the Gallowgate in Aberdeen – Surely the most famous Live music venue and finest pubs in Aberdeen. In case you've not been there before just look for the actual Blue lamp on the wall above the door. The entrance to the Ceilidh is through the revolving door to the right of the lamp up the hill.
There will be a raffle during the interval. Dancing will be from 7.45/8pm till midnight. The bar usually remains open till 2 if you are in need of some lubrication after the ceilidh.
The music will be lively.  www.ironbroo.co.uk
8.00pm, Café Drummond
WHOLE LOTTA LED ( Led Zeppelin Tribute )
8:00pm, The Moorings
DARTH ELVIS AND THE TATTOINE TRIO
Sat 23rd Oct.
7.00pm, OXJAM ABERDEEN TAKEOVER
– Music festival featuring the best local bands in Aberdeen at 5 city venues

Tunnels 1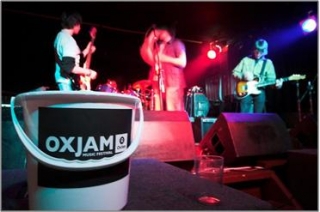 Le Reno Amps, Turning 13, Cuddly Shark, Eric Euan & Duke.
Tunnels 2
Weather Barn (formerly Cast Of The Capital), Carson Wells, The Deportees, The Marionettes & Katerwaul.
Cafe Drummond
The Wildcards, Kashmir Red, Energy, Emerald Sunday & Talking Sideways.
Blue Lamp
The Lorelei, Gerry Jablonski Band, Oxbow Lake & Chris Carroll.
Enigma
Jo McCafferty, Kitchen Cynics, Craig Davidson, The Scandal Extracts & Sarah J Stanley.
Wristbands cost £5 and allow access to all of the venues across the whole night and also free entry to the aftershow party at Snafu. Tickets can be purchased at www.wegotickets.com, by contacting Oxjam Aberdeen and soon at selected outlets.
8.00pm, The Moorings
DOWNFALL, WHICH WAY NOW, RISE, REBEL THUNDER
9.30am, The Tilted Wig, Castlegate, Aberdeen
GUTTERGODZ, THE HUNGRY MONGRELS
11.00pm, The Tunnels
Rampage Rockclub
SATURDAYS IN ABERDEEN JUST GOT F**KING AWESOME!!
ABERDEEN NOW HAS A PREMIER SATURDAY ROCKCLUB.
http://www.facebook.com/rocknightaberdeen