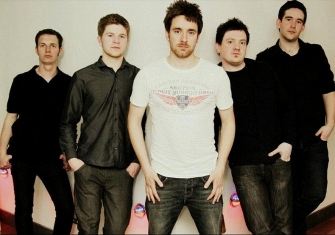 Thursday June 20th sees the joining on stage of two of Scotland's best acts! With thanks to Ruth Sawers.
Finding Albert, crowned 2012 best new Scottish band at the Scottish variety award, and last year's runner up Amy Sawers will be appearing at Aberdeen's exciting new venue, Downstairs, where the ethos is all about quality entertainment at an affordable price.
With support from the very talented Craig John Davidson this night is a special treat for Aberdeen's live music lovers, and an admission charge of £5 – a mere 45p per musician – makes this an event not to be missed.
Finding Albert
In April 2012, Scottish 5-piece Finding Albert released their 'Life & Times' EP as a follow-up to their self-titled debut album released six-months earlier.
Even before release, the EP was already turning heads – recorded and produced entirely within the band, a process critical to their style and development (with assistance from Calvin Harris), before being mastered at Abbey Road Studios in London.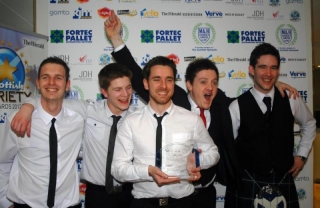 It rounded off a fantastic year for Finding Albert, which saw them grow out of obscurity to become regular festival performers, enjoying frequent radio play, and playing alongside some of the UK's biggest acts.
A band that believes passionately in the translation from recording to live, they are known for their high-energy performances, whilst still retaining the musicianship and delicate (and frequently orchestral) arrangements that have won them so many followers.
The band won the coveted Herald/Clyde1's 'Best New Scottish Act' at the Scottish Variety Awards in March 2013. In the same month, Finding Albert released their long-awaited second album "feints" – which they consider their best creative achievement to date. The band is currently touring the UK and Europe.
"If there's any justice, this band will be selling out stadiums next year."- A McCrae, BBC Radio1
"Destined for greatness…may just be Scotland's best kept secret, but not for long." – J Gellatly, The Sun
Amy Sawers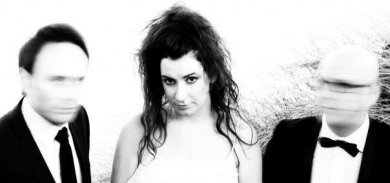 Recent recording at the Diving Bell Lounge, Glasgow (Snow Patrol, Frightened Rabbit) has borne fruit in the guise of 'Laburnum', which Amy will shortly be touring.
Named runner up in Herald/Clyde1's 'Best New Scottish Act' at the Scottish Variety Awards in March, things have been busy for this Amy and her band.
The early days saw Amy recording with Fat Hippy Records, releasing an EP and Mini-album ("Feather" and "So Called Love Stories…" respectively) to further acclaim amongst peers and professionals. These recordings ensured regular radio play on both Radio Scotland and Northsound Radio, and one track "Black Bones" even made it to the No.3 spot in the Australian Indie Radio Charts (Feb 2008).
 "Beneath A Canvas Sky And A Cardboard Sea" (self-released) has seen the band taking even further strides into the public consciousness. One track, "Free Like The Sun" was chosen to feature in the cult Channel 4 series 'Skins' (series 3).
Her music also features on the soundtrack to the independent movie "Attack Of The Herbals"
Amy has shared stages with Alabama 3, Brakes, The Phantom Band, Dawn Of The Replicants, Eugene McGuiness, Ida Maria and even Girls Aloud (odd but true!), and hosting the main stage at Stonehaven's new year celebrations.
Craig John Davidson is well known within the Aberdeen music circles and has in the past self-released 3 albums:
Soaked In Harm (2008),
Curiosity (2009)
All In Song (2010).
Craig signed to Fat Hippy records with in January this year and released his fourth album, entitled 'The Last Laugh' on April 29.
"Davidson plays all of the sounds on the album apart from some strings on one song and it's the rippling and intricate acoustic guitars which stand out from the off as Davidson wraps them in layers and swathes of sound" – Paul Kerr
http://paulkerr.wordpress.com/2013/04/27/craig-john-davidson-the-last-laugh-fat-hippy-records/
The night is also being put on by local events company seesaw events. For any further enquires please contact Ruth at seesawevents@live.co.uk or on 07858703467
Finding Albert,
Amy Sawers,
Craig John Davidson.
Downstairs @ The Malt Mill
Thurs 20th June
£5 Admission