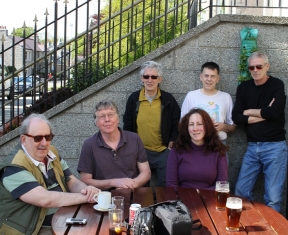 On behalf of Aberdeen Voice, and in response to complaints from readers, Editor, 
Fred Wilkinson
 comments on the Labour Party's latest election literature.
It's flattering to see that our provision of a local news service has been a success in our three-year existence, to the extent that the Labour Party in Aberdeen has used the title "Aberdeen Voice" for its election communication to the electors of Aberdeen Donside.
We can see why some have raised their eyebrows at this, and wish to make it clear that we are non-partisan when it comes to political issues and will consider publishing material, whatever its political viewpoint as long as it conforms to the standards of decency and truth on which we're based and which we're proud to uphold.
The Labour Party's communication is its business, not ours. We feel it unfortunate that they have chosen, carelessly, it seems, a title that has come to mean non-partisan and fair journalism to those who have been with us for our three years of publication.
We have nothing to do with this piece of election material and hope that our neutrality has not been compromised.
Thanks for sticking with us.
Comments enabled – see comments box below. Note, all comments will be moderated.