As crucial Aberdeen City  Council votes loom large for the future of Union Terrace Gardens, Mike Shepherd considers the TIF business case and finds it lacking.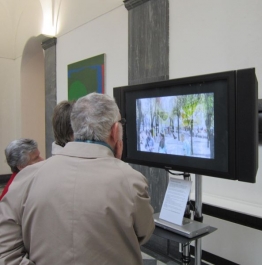 Just imagine you are the managing director of a big business.  An opportunity has come up to build a new development.
Private investors have promised you £70 million, but it means that you have to borrow £92 million and the government have said they could find £20 million of grant to fund the rest.
Half the shareholders are revolting as they think the venture looks far too risky and the existing company debt is humongous.
The time comes to make a decision on the investment and submit a business case for borrowing to the board of directors.  It turns out that the private investors can only come up with £55 million and now the grant funding has fallen through because the funds never existed in the first place.  
Calamity – the project now has a shortfall of £35 million.  What do you do?  The sensible thing would be to walk away.
Not Aberdeen Council.  I refer of course to the TIF business case written by council officials recommending that the council borrow £92 million for the redevelopment of Union Terrace Gardens and other city centre projects.
The final business case for TIF has been made public and will be voted on at the finance committee on Friday 17th August.
(The agenda for this meeting can be seen at http://committees.aberdeencity.gov.uk/ieListDocuments.aspx?CId=146&MId=2668 )
A critical reading of the report makes one thing obvious – they haven't got all the money!
Yet, it hasn't stopped council officials from producing a business case where the critical points are buried in waffle and padded out to 187 pages.
Out of the badly argued case (with assumptions, inconsistencies and dodgy data) emerges this conclusion on page 141:
"Underpinning the TIF business case is the requirement for £182 million of investment in enabling infrastructure.  At present the business case shows that there is a commitment for £90 million of investment from the private sector and the need for £92 million of public sector investment."
However, there is a shortfall of £35 million on the public sector funding required for the project.
£70 million is recognised as the private sector investment in the quote above, yet they are £15 million short.  As page 46 notes:
"This includes £55 million that has already been pledged to the City Garden Project by private donors and a further £15 million still to be raised."
So where is this extra £15 million supposed to come from?  Page 50 records that:
"Aberdeen City Garden Trust will provide capital funding, act as developer for the City Garden project …  ACGT have also undertaken to raise a further £15 million of philanthropic donations, to supplement the £55 million already pledged to this project from philanthropic donations."
The begging bowl is going out for £15 million.  Chaps, you have less than a week to get the money.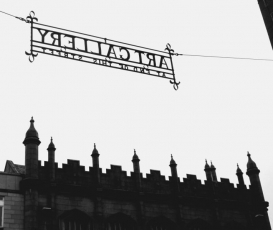 The remaining £20 million of,
"investment from the private sector"
comprises "
potentially £20 million of grant funding"
for an Art Gallery extension.   But does this money exist?
Further reference to page 50 shows that:
"The remaining £20 million of grants is attached to the Aberdeen Art Gallery Project.  Officers will pursue a variety of grants to secure the required funds."
Note the use of the future tense, "will pursue" here.
Council reports show that officers have yet to apply for any funding and, with the exception of a possible £4 million of Scottish Heritage Lottery funding, no other sources of money appear to have been identified.
So what happens if they don't get the £20 million grant funding for the Art Gallery?
To page 50 again:
"Should there be a funding gap officers will need to consider how additional funds will be attracted, generated or secured via other fiscal arrangements."
Anybody fancy a Monet, Turner or a Cezanne?  Going cheap …
This isn't a business case, it's a bankruptcy case.
Last year, in a discussion with a council official, I mentioned the possibility of the City Garden Project proving a financial disaster and bankrupting the council.  I was cheerfully told that a public body can't, technically, go bankrupt although it can end up in a state that closely resembles it (Greece comes to mind).
But make no mistake, Aberdeen Council are going to get burnt here.  Councillors are being asked to vote on borrowing £92 million for a project where there is a very large shortfall on external funding and no guarantee that any of this money will ever turn up.
It would of course be sensible to delay the vote until the money does actually appear.  Yet there is an insanely mad rush to progress with this project, even if it doesn't make any sense to do so.
What is not discussed anywhere is the mechanism by which Aberdeen Council will guarantee the loan
Another problem with the report is that no detailed costings for the various projects are given.  For example, the £140 million cost for the City Garden Project is a nominal cost from the original technical feasibility study written over three years ago. It is certainly not the final costing.
This means that councillors could be committing to a multi-million basket of projects with no clear provision of accurate costs.  I find this situation alarming and hope for our sake that they do so too.
So who takes the risk on the borrowing?  This is made clear on page 50:
"Aberdeen City Council also recognise that the risk sits with them."
The report mentions that the borrowing would be from the Public Works Loan Board.  What is not discussed anywhere is the mechanism by which Aberdeen Council will guarantee the loan.
The Scottish Futures Trust, operating on behalf of the Scottish Government, have provided guidance as to how a TIF business case should be submitted to them.
See http://www.facebook.com/l/QAQE16FGI/scottishfutures.ehclientsTIF
In Section 4.4 it is stated that:
"Economic assessments to be carried out:
By an

objective

economist with a recognised track-record of economic assessment for public bodies"
On page 72 we find that Aberdeen City Gardens Trust is identified as providing:
"Core expertise to assist in a robust TIF business case in order to support ACC's efforts."
Let's remind ourselves who Aberdeen City Gardens Trust are again by referring to page 46:
"ACGT will provide capital funding, act as developer for the City Garden Project …"
An earlier draft makes it clear that the advisors to the ACGT were also involved in providing critical input on economic uplift that is supposed to result from building the City Garden Project and related schemes.
Thus a private company seeking to take over a lease and operatorship of council property have been allowed to influence a report justifying the case for Aberdeen Council borrowing £70 million to fund a project that the company has a direct interest in.
In a statement published by the Press and Journal last Monday I wrote:
"The Council would most certainly not allow developers to provide direct input into a report recommending planning acceptance; so why is it appropriate to allow developers to provide economic advice to councillors when the outcome could clearly act in their favour?"
I have complained vigorously to the Chief Executive of the Council on this matter.  It is very bad governance.  I have also drawn this matter to the attention of the Council Monitoring Officer and asked her to investigate this.
Councillors will vote on Friday as to whether this business case is approved or not.
It would be sensible to delay the vote until the business case can be proved to be robust.  Aberdeen Council also needs to find an objective economist, someone who is not directly involved in the project, to give advice.
Otherwise madness would lie in approving the business case and exposing Aberdeen Council to financial disaster.
Comments enabled – see comments box below. Note, all comments will be moderated.