As Wednesday 15th August this year marked National Relaxation Day, a free service that promotes serenity by giving children a chance to keep in touch with both parents after relationships break down is appealing for volunteers. With thanks to Claire McBain.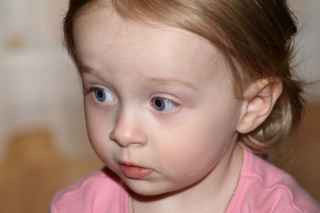 VSA, the UK's largest city social care charity supporting people in Aberdeen and Aberdeenshire, runs the Richmondhill-based Family Contact Centre.
It is a calm, safe and neutral ground where separated mothers, fathers and grandparents can stay in a youngsters' life without them having to see one another.
The centre, one of the oldest meeting places of its kind in Scotland, recently celebrated its longest serving volunteers by highlighting the achievements of people who have dedicated as much as 20 years to the service. 
But increased service demand means an urgent need to recruit the next generation of volunteers.
Cathy Maxwell, family support co-ordinator at VSA's Family Contact Centre, said:
"It may sound clichéd but, without them, maintaining the service really won't be possible.
"It's a welcoming place where people don't feel they're being judged.  I'm looking for family-friendly volunteers, both male and female, to join the team that welcome people to the centre on a Saturday.  Parents aren't supervised, but volunteers are on hand to offer assistance if necessary. 
"Usually, it's a case of offering refreshments and providing reassurance about the principles of the centre.  Often it just means emphasising the fact that parents don't have to come face-to-face.  Essential volunteer qualities are a sense of humour, a desire to help and a clear understanding of confidentiality.
"On-the-job training is provided and credible, local volunteering experience is a great way for people to boost their employability, particularly if they have an interest in working with children or families.  Once they decide this type of volunteering is for them, I'd urge our new recruits to make a commitment to stay with us for up to a year."
There are more than 45 child contact centres in Scotland.  Last year, 1650 children met their non-resident parent, or other significant family member, at one of these centres.  This was an increase of 22% on the previous year.  More than half of these children were under five years old and 85% aged below eight.
Cathy continued:
"Some parents find it very difficult to agree to share their children's time with their ex-partner.  But visits need not be awkward and distressing. 
"Visits facilitated by a contact centre can lead to improved communication between the non-resident parent and their children, reduction or prevention of conflict and, in many cases, decision by parents to work together in the best interests of their children."
VSA's Family Contact Centre is based at the Maisie Munro Centre, 18 Richmondhill Place, Aberdeen, on a Saturday.
To find out more about becoming a volunteer or using the service contact Cathy Maxwell, family support co-ordinator, on 01224 358638 or e-mail her at cathy.maxwell@vsa.org.uk
For more information, photographs or to get the perspective of a current volunteer, contact Claire McBain on 01224 358611 or e-mail her at claire.mcbain@vsa.org.uk