With thanks to Claire McBain.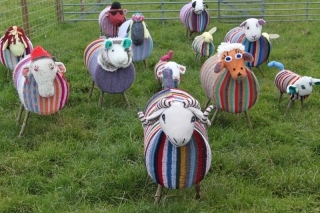 Entries for North East Open Studios (NEOS) 2012 may have been declared closed but VSA, the UK's largest city social care charity supporting people in Aberdeen and Aberdeenshire, has announced it still has space to accommodate further artists and creators at its annual NEOS event at Easter Anguston Farm, Peterculter.
NEOS is an award-winning, not-for-profit collective of artists, makers and galleries in the North East who open their doors to the public each September. VSA's Easter Anguston Farm has been a venue for the last four years.
Belinda Rowlands, farm manager at VSA's Easter Anguston Farm, said:
"We are so excited to be a NEOS venue again. It gets better and better every year. We've already attracted some great local talent for 2012 and, as usual, we'll be celebrating the creativity of VSA service users, displaying artwork from Easter Anguston Farm trainees and Friends for Life clubs' children with additional support needs."
"However, there's still space for many more to join us, whether old, young, a dab-hand or a newbie. It's an ideal occasion for artists in Aberdeen and Aberdeenshire to present work to a captive audience and support the local community at the same time. Our space is most suited to sculptors, ceramicists, land artists and other outdoor exhibitors but there is very limited indoor space remaining too."
"We're also keen for students and other groups to consider working collectively on a NEOS project. For the last few years, we've been lucky enough to be home to the Knit Wits, a group of knitters led by VSA Trustee Rosy Wood, who come together for NEOS each September. The knitters covered the farm in multi-coloured woollen sheep last year and have already organised their 2012 designs. They've gone for a topical animal theme but to find out more, you'll have to visit in September!"
Well-known local artist Alex Kay has been heavily involved with NEOS at Easter Anguston Farm over the past four years. She said:
"Easter Anguston sets itself apart from other galleries by creating a unique link with art and the community. Local creatives can showcase their work while raising awareness of the UK's largest social care charity. That's what drives me to be there every year."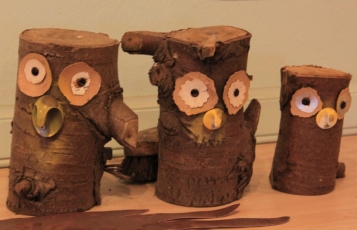 The Peterculter-based attraction, comprised of a 70-acre working farm and 20-acres of woodland, nurtures adults with learning difficulties. It provides meaningful work and training, in social skills as well as horticulture, aiming to eventually ensure trainees are confident about entering the potentially intimidating mainstream job market.
The farm is open to the public and has a coffee shop, education centre, farm shop and garden centre where the trainees sell their homegrown fruit, vegetables and plants.
To find out more or get an application form for exhibiting at NEOS at Easter Anguston Farm, contact Claire McBain, fundraising officer, on 01224 358611 or e-mail Claire.mcbain@vsa.org.uk 
More information about VSA:
VSA is the UK's largest city social care charity, providing the best of care to the most vulnerable people in the community. VSA, established more than 140 years ago, looks after around 5,000 people in Aberdeen City and Shire each year.
Its work falls into three main categories: education and lifelong learning, older people services and social care and wellbeing, incorporating carers' services. These services help children and families to build better futures, older people to lead more independent, dignified and fulfilling lives, adults with disabilities and mental health problems to get the most from life, and both adult and child carers to juggle everyday life with caring responsibilities.
The fact that 96p in every £1 donated goes on direct charitable expenditure really sets VSA apart from other not-for-profit organisations. Money raised in the north-east stays in the north-east. VSA encourages supporters visiting its services to see exactly how their money might be, or hopefully has been, spent.
For further information about VSA and its work in the local community, visit www.vsa.org.uk