Old Susannah takes a look recent events in the 'Deen, and tackles tricky terms with a locally topical taste. By Suzanne Kelly.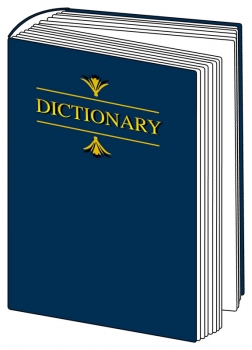 Tally Ho!  Once again future of our Union Terrace Gardens with its green field, 250-year-old elms, other trees, and wildlife is in the spotlight. The vote of the full council next week on 22 August will be significant to our getting our £140,000,000 granite web, which will fit in situ so naturally that we'll think the Victorians built it in time.
Sadly, some anti-progress, anti-referendum, nimby tree-huggers are suggesting that the more suitable place for a public square is the St Nicholas site, and our only city centre park should be left as, well, a park. Three independent councillors will suggest an alternative to the web at the 22/8 meeting.
However, Sir Ian has much more money than they do, and will take his ball home if anyone suggests not doing the plan he wants.
We know he'll give up as he's said as much four or five times already (but failed to do so).  Sir Ian and Valerie Watts say without a web, we cannot be the City of Culture in 2017!  Well, that's the argument for the web settled then.  What good are clean air, a healthy environment, heritage, common good land and existing culture when we can try to win an award?
Not surprisingly this issue of Aberdeen Voice will be filled with articles concerning our city's future, and reasons to keep our common good land out of the hands of the usual suspects (Smith, Crosby, Milne, Wood of course, and the rest of the ACSEF acolytes).  Old Susannah is keen to redress the balance, and ensure that the selfless, apolitical philanthropists behind the £140,000,000 project get the consideration they deserve.
To that end, here are some relevant definitions.
Intellectual property: (modern English phrase) principle that the ownership of an original idea rests with the idea's creators, and should be protected by law.
Peacock Visual Arts had come up with the original idea of building a new arts centre inside UTG; they were helped by Scottish Enterprise and ACSEF with their original scheme.  This help was kind of like the help that the Fox gave to Jemima Puddleduck.
Magically, the Peacock idea was hijacked (with Scottish Enterprise help) and transformed into the transformational 8th wonder of the world, The Granite Web.  After all their expense and groundwork, Peacock was left out in the cold, irrespective of their moral right to their intellectual property of putting a cultural venue in UTG.
Just as well this wasn't going on in America; it would still be being fought in the courts now.
Thankfully, such hijackings of intellectual property concerning UTG are very rare, except for the most recent one.  Common Good Aberdeen, a group of people who simply want the gardens enhanced and protected from developers, recently came up with an original idea which they pitched to the City.
They proposed serving drinks and snacks from a temporary structure inside one of the disused central arches in UTG for a year. ALL profits, if the scheme survives a vote to be held today (17/08), are to be diverted to improving UTG.
Thus volunteers will take an unused space, encourage people to use the gardens, and generate money for the gardens' improvement.  Obviously, we can't have this kind of thing going on.
While some of the City's administration and councillors are supporting this fresh, original scheme, other powers that be (one Mr Gordon McIntosh) has written a report saying that the Council must ensure that it gets 'Value for Money' for the disused arch if it is put to use.  Good man!  Mind the pennies, and the hundreds of millions of pounds will take care of themselves.
It is almost as if MacIntosh didn't want the gardens used for social purposes
Gordon wants to take Common Good's idea, clearly their intellectual property, and turn it into a commercial bidding exercise (which of course will cost the City money to put out to tender and evaluate incoming bids), and presumably charge whomever would want to rent the empty arch out.
If an organisation has to pay rent on the empty space, it is not that likely that they will plough 100% of their profits into fixing the gardens, which is what Common Good Aberdeen proposed.
It is almost as if MacIntosh didn't want the gardens used for social purposes or for means to be found to generate UTG improvement funds at no cost to the City.  We have an empty space that is making no money, which volunteers want to use as a means of raising money to fix the gardens, while adding a social amenity to the area at no cost to the city.  If I were as clever as he, it would make sense I'm sure.
Much better that the City spend time and money on a bidding exercise to see if anyone wants to steal CGA's idea for profit rather than any genuine philanthropy happening.  So, if after we spend taxpayer money on a bid to run a small café, some private company comes along to do so, then it's profit to them and not the gardens.  Result!
That's the kind of thinking that got us the city administration we've been enjoying these past several years.  If any of the councillors who have a chance to vote on the CGA proposal today are reading this column, I am sure they will do the right thing.
Let's look at this principle Gordon wants to nobly uphold of ensuring Aberdeen City gets 'Value for Money'.  Since we've seen that we can't let people use a tiny arch for one year to sell snacks for generating improvement funds for the gardens without proper scrutiny, no doubt this important principle would have to apply to any and all schemes, great and small….
Value for Money:  (mod. English phrase) phrase used in public administration to describe the principle of ensuring that any services or products being sourced by government are obtained by the best qualified suppliers at the lowest possible prices.  European Law also dictates that any public services or goods contracts of substantial value be awarded by fair, open tender processes. 
They might even be expected to give the city a performance bond or guarantee
Let's imagine just for one moment that a big city, somewhere has a park filled with trees, wildlife, and open spaces for people to enjoy.
Such a space might even be owned by the people outright.
Let's imagine one step further that after years of mismanagement this hypothetical city wants to make a quick buck or two, and decides to develop this park, despite environmental concerns and public outcry.
The city in question would be expected tofirst write up a tender document, describing what it would want a management company to deliver in the gardens in question.  The tender document would describe in detail exactly what structures were to be created, what activities would take place, what everything would cost, and exactly what the management company's role would be.
Advertisements asking for bidders with sufficient experience would be placed around the world, and the companies with sufficient experience of project management and venue operations would compete in a tender exercise.  If any would-be management companies had existing personal and business ties with any of the city's officials or entities (maybe like ACSEF), these would have to be declared and scrutinised:  no one with power over the decision-making process would be permitted to be involved in evaluating tenders or giving work out.
Each bid would be evaluated by the city – without the name of the individual bidders being known – based on the company's experience, financial health, submitted detailed operation and building budgets and so on.  A shortlist of the best companies would then be evaluated, and the best 'Value for Money' bidder would be awarded a contract.
They successful bidder might even be expected to give the city a performance bond or guarantee, and a parent company guarantee to ensure they would not simply disappear or sell the contract on to a third party.
Strict performance benchmarks would be drawn up, and the winning bidder would only be paid for each phase of the detailed project as they successfully delivered it.
Crucially, the entire process would be available for public scrutiny after the sensitive pricing and tendering exercise was completed – before any final contracts were signed.
OR, if the city was Aberdeen….
Members of various interlinked public and/or private entities such as ACSEF would talk to their pals, find out how to make money out of the public's common good land, 'transform' an idea from an arts group into a money-spinner for friends in the construction and development sectors, and use their public and private muscle to get the city leaders to bend to their will.
Some of their number would set up a small private, limited 'charity' company, perhaps calling it Aberdeen City Gardens Trust.  This company would automatically be appointed by the city to run the multimillion pound construction scheme without any 'value for money' tendering exercise, scrutiny or competition.
Audit Scotland might wonder which companies were paid to carry out the expensive PR / advertising jobs
The newly formed Trust would actively influence decisions such as whether to build theatres next to theatres (Brilliant!),  chop down ancient trees and remove habit for protected EU species which live in said park and promise to plant fir trees (which can't thrive in a city centre – even more brilliant!).
In the process taxpayer money would be spent to convince the city that building an unspecific project based on a few illogical, unworkable architectural flights of fancy was worth the taxpayer borrowing £90,000,000.
The project would be pushed ahead with this Trust at the head of delivering services, without a project scope defined, without a time frame for construction, and crucially without a budget open to public scrutiny.
It is a very good thing that the EU will never want to look into the manner in which the Granite Web is being foisted on the population or what procurement rules may be being ever so slightly bent.
Similarly, Audit Scotland would never decide to look at precisely how ACSEF and Scottish Enterprise ordered tens of thousands of pounds worth of PR, advertising, and 'stakeholder' events', then had the Chamber of Commerce submit invoices to the City Council to pay with public funds.
Audit Scotland will not wonder which companies were paid to carry out the expensive PR / advertising jobs – and why these companies did not get named on the Chamber of Commerce invoices, which cover several years. If that happened, then the elected councillors might start to question whether the entire proceedings were valid, examine the role of ACSEF and its members, and whether the EU, UK or Scottish regulatory agencies would come around asking questions.
Other firms with relevant project delivery experience might get slightly cross at the absence of a tender exercise for such a aluable public project; some of these companies might even know as much about multimillion pound schemes and public amenities as Tom Smith does.   It could all get just a little awkward, sticky, embarrassing and litigious.
I'd best keep these potential problems to myself.  I would hate it if any councillor having doubts about the project were to worry unduly about supporting the web on my account.
Final: (Eng adjective) The last of something; the end of something.
Old Susannah is so old that she went to The Who's 'farewell' concert at Shea Stadium, NY, with the Clash as opening act (was it 1981?  Wish I could see The Clash again especially). The Who played, said it was their final tour, and that was that.  Since then, The Who have had about 57 other final tours.
ACGT were given custody of the ballot papers, even though the taxpayer had paid for the vote.
Sir Ian seems to be a fan of finality as well.  Those of us with memories longer than a goldfish's will remember the first 'consultation' – you know, the one in which the voters rejected the garden scheme.  Sir Ian was going to go walk away then if the concept failed to win the public's hearts and minds.
Well, we did say 'no' but as is often the case, 'no' must have really meant 'yes'.  The official line was that those who were against the scheme simply didn't understand it.  Fair enough.  So Ian didn't say 'farewell' after all, and resurrected the scheme.
The public were going to be given a chance to vote against developing the gardens when the shortlisted 6 were on view.  This option was what councillors on some of the 'City Garden Project' committees had asked for.  However, in the end Gerry Brough is quoted in meeting minutes as saying this was not after all 'appropriate' during the design show after all.
People most definitely used the exhibition to write on the ballot papers they wanted no part of destroying UTG, which was very naughty of them indeed.
Thankfully, to avoid any embarrassment for Sir Ian, Tom Smith and Colin Crosby of ACGT were given custody of the ballot papers, even though the taxpayer had paid for the vote.
Campaign groups demanded sight of the papers; but brave ACGT held fast.  We will never know for certain what the real public vote was during the shortlist as to scrapping the scheme or not.  We do know however that the giant glass worm, the public's choice, was turned down by Wood.
When things started looking bad for the scheme yet again, Wood churned out press releases saying he would draw a final line under the project, and walk away and give his £50,000,000 to the third world instead.
When the three independent councillors said they were working on an alternative idea, Wood said he would not compromise.  And that is his final word.  Well, for this week anyway.
Word arrives that early next week Sir Ian will AGAIN meet with individual councillors to make his 'final' plea.  Old Susannah is starting to get deja vu.  I do wonder though why Sir Ian gets to make continued visits to the councillors, sit in the 'press' box when he attends council meetings and so on.  Anyone would think he were rich or something.  Thankfully this is a democracy.  Word also reaches me that these continuous pleas from Sir Ian are beginning to grate on more than a few councillors' patience.
What Woody will do if the vote goes against the scheme will be, of course, to make a final farewell, take his money and spend it in Africa….
And if you believe that….
Next week:  a look at who voted how, what's next, and if common sense and Common Good Aberdeen prevail, lots of Champagne and lots of BrewDog.
 Comments enabled – see comments box below. Note, all comments will be moderated.