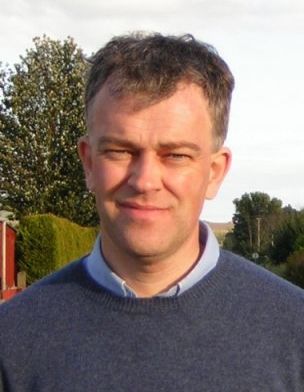 With thanks to Martin Ford.
As Aberdeenshire Council embarks on its budget setting process, the Democratic Independent and Green Group of councillors (DIGG) has identified road safety as one its budget priorities.
"Speeding on local roads, and the road safety issues it causes, come up again and again at community council meetings and in individual representations to councillors," said Cllr Paul Johnston. "It's an issue that never goes away."
"Although the Council is facing severe financial pressures, we believe the Council needs to look at increasing the resources put into traffic calming and other road safety provision," said Cllr Martin Ford (pictured).
"The DIGG is keen to include an increased allocation of up to £250,000 per annum in Aberdeenshire Council's revenue budget for 'traffic calming and speeding reduction' to keep up with the need to put additional measures in place in communities across Aberdeenshire."
Aberdeenshire Council is expected to have to make significant savings in its revenue budget for 2017/18 and in subsequent years. At this stage, before the Scottish Government grant settlement is known, there is considerable uncertainty about the amount the Council will have to save to balance its budget for next year.
However, based on reasonable assumptions, additional spending cuts or other savings totalling over £10 million are expected to be required, over and above the savings already identified in the draft 2017/18 revenue budget published last February.
"With further significant savings required in next year's budget, there's going to be no new or spare money for anything," said Cllr Paul Johnston.
"So to find increased funding for priorities, the only realistic option is to shift funding from something less important."
"The DIGG is looking for a way to redirect funding towards helping reduce speeding traffic on our rural roads and in our towns and villages," said Cllr Ford.
"And we need to do that without cutting some other vital service.
"The DIGG aim to have a range of draft budget proposals ready for the November full council meeting, and will welcome the opportunity to get feedback and comment on these before the Council sets its revenue budget for 2017/18 next February."
Comments enabled – see comments box below. Note, all comments will be moderated.