Brian J Carroll, a long serving Aberdeen Civil Servant takes a look at the crucial role the Civil and Public Services play in our day to day lives and argues that this should be gratefully acknowledged.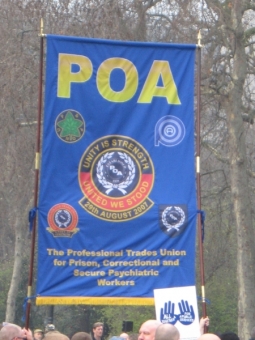 Lets be thankful for Civil and Public Sector employees !
I have worked in the public sector for over 30 years and have reason to be grateful to the public sector for employing me but also have reason to be grateful for the services other civil and public sector workers provide to me, showing that they have a dedication, commitment and loyalty second to none, in the service I and others within and in other services deliver to the public on a daily basis.
Once these services are gone they will never ever come back again!
Lets hear it for all the hard working, dedicated, committed and loyal civil and public servants who have provided me and no doubt a lot of you with the services we need to see us through life from cradle to grave:-
My school teachers who taught me my letters and numbers, to read and write, english, arithmetic and maths, foreign languages, history and science
The nurses who came round and inoculated us against TB, mumps and measles
The Doctors and nurses in GP practices and hospitals who looked after me when I needed them
The air traffic controllers who saw to it that my holiday and work flights took off and landed safely
The benefit officers who helped me out when I was unemployed, skint and looking for a job
The registrar for doing their job in respect of births, marriages and deaths
The midwives who helped in the safe delivery of my nieces and nephews
The court officials, administrators and Procurator Fiscals who ensure that justice works on a daily basis
The radiographers who X-rayed me
Those at the blood transfusion service who helped me to help others
The firemen who put out a fire in a flat next to mine a number of years ago and the policeman who assisted in clearing the flats next to the one on fire
The gardeners who keep our parks looking nice
The refuse collectors, without whom we would be in a terrible state
The social workers who help and assist people daily with their problems and issues
The paramedics who answer our calls for help, day and night
The court officials who assisted me in dealing with my fathers estate
The physiotherapist who helped me after breaking my foot at rugby
The police officers who answer our calls for help day and night
The HMRC staff who assist with Tax Returns
The DWP staff who assist us in getting benefits and finding jobs
The librarians who provide a reading facility and library second to none
The museum officials who continue our learning of this country and the world
The grave diggers and others who give us a place to rest and a dignified send off
All these people are to have their nationally agreed pension rights cruelly slashed. The government says:
"They have to take the pain just like everyone else."
Just because private sector employers who make billions of pounds of profit offer their employees such lousy pensions or no pension at all, does not justify underpaying public service pensions when they are affordable, fair and actually costing the country and the taxpayer less as time goes on.
The average public sector pension is £5600. The average private sector pension is £5800, The average company directors pension is £175,000 – they still have final salary pensions; that is the real scandal and rip off of pensions in Britain today.
Nobody joins the civil and public sector to get rich. They do it to serve the public. They have a public service ethos. We should value that and thank them for it – not vilify them at every turn on the back of government rhetoric and lies.