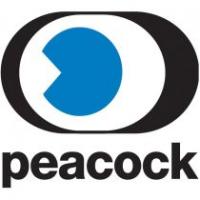 Since last Saturday, June 6, Hell Yeah have taken over Peacock Visual Arts to draw a sugar loaded, popcorn poppin', over indulgent large-scale illustration installation on the walls of our main gallery.
Hell Yeah actively encourage viewers to visit them in the gallery throughout the duration of the installation in order for you to engage with their creative process, with questions and interaction with artists welcomed.
Once the installation is complete the gallery will be closed throughout the day on Friday 26 June to prepare the space for the official Closing Party, which will feature previously unseen work
from the artists hung directly on top of the installation.