A documentary about a golf course? On the face of it, this might not sound like a thrilling premise for a feature documentary. Then again, this is no ordinary golf course. And this is no ordinary film. Suzanne Kelly examines the impact of Anthony Baxter's You've Been Trumped in the wake of the film being broadcast on national television.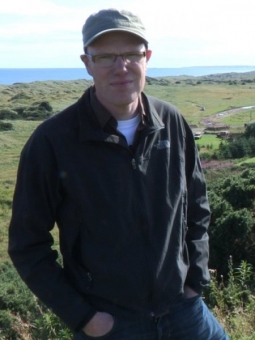 You've Been Trumped is the story of a handful of Aberdeenshire residents, and what happens when two intrepid documentary makers dare scrutinise Donald Trump.
Despite the best efforts of the Trump machine to smear the individuals involved, discredit the film and stop its being shown on the BBC, You've  Been Trumped made its national television premier on 21 October 2012, some 16 months after its first outing.
Director Anthony Baxter may not have intended to stir up a hornet's nest, but his film is playing a part in Scottish politics.
Grampian Police, Aberdeen's newspapers, Creative Scotland, local and national government officials through to First Minister Alex Salmond – all come out of this story badly. 
What started as an investigation into life at the Menie Estate has taken in the issues of government accountability, wind farms, and even the release of Abdel Baset al-Megrahi, the Libyan convicted over the 1988 Lockerbie bombing.
You've Been Trumped: the early days
June 2011: a film is shown at the Belmont Cinema in Aberdeen; ticket demand is equalled only by sales for the last instalment of Harry Potter. This is local news. Local newspapers Aberdeen Press & Journal and its sister, Aberdeen Evening Express, completely ignore the film, however.
The film charts the arrival of Donald Trump at  Aberdeenshire coast's Menie Estate which he has purchased, vowing to turn it into the world's greatest golf course. The area, partially on a Site of Special Scientific Interest (SSSI), is protected by law. The local authority, Aberdeenshire Council, vote against the massive Trump development by one vote.
In an unprecedented move, the Scottish Government then call in the Shire's decision and overturn it.
The film documents the very real, devastating effects on local residents who refused to sell up to Trump and leave their homes. It follows several of these people and accurately documents what life was (and still is) like for them with the arrival of Trump's private security and construction workers. Experts with environmental, governmental and economic credentials are also featured explaining what is wrong with the development.
Trees are destroyed, mounds of earth are piled high around residents' homes, power lines are broken, and residents' property is invaded and destroyed. When the homeowners find their water supply has been 'accidentally' dammed by Trump's team and seven days elapse without any remedial action, Anthony Baxter and Richard Phinney go to the estate office to ask what is being done.
At this point the documentary makers become the subject of their own film.
Visiting the estate manager to discuss the water issue, Baxter and Phinney receive a hostile reception and leave. They then visit resident Susan Munro, and a police car pulls up. A discussion between filmmakers and the police inexplicably, abruptly turns into a very physical arrest – all caught on film.
Genesis Of The Film
Baxter grew up further down the coast, and spent summers in the Balmedie area. This was his inspiration for making this film. He was turned down for funding by Creative Scotland, the government-run arts funding board, which decreed not enough people would be interested in the story. He went ahead anyway, mortgaging his home to fund this project.
Between June 2011 and October 2012 the film toured the world, winning awards and earning critical acclaim. Internationally respected documentary film maker Michael Moore had this to say on the occasion of You've Been Trumped! winning a special prize at the Traverse City Film Festival:
"… Anthony Baxter entered the front lines of the fight against the developers to capture the outrage of the locals, who stood tall against bulldozers even as their own police force aided Trump's henchmen in protecting his project."
Trump Gets Cross
At first the Trump team dismissed the film as being 'boring'. When the film started showing more widely, the Trump organisation  began to retaliate.  George Sorial, Director of International Development at the Trump Organisation, called the film "a complete fraud."
It seems the BBC decision to show the award-winning documentary proved too much for the Trump organisation, and they are threatening to sue the corporation. A statement verging on the apoplectic was issued:
Sarah Malone of Trump International Golf Links on STV:
"We are appalled at the BBC's decision to broadcast the highly biased and manipulative so-called documentary You've Been Trumped.
"It is not a documentary – it is a piece of propaganda that is wildly inaccurate, defamatory and deliberately misleading.
"Baxter is not a credible journalist or film-maker. He set out to create a sensationalist, Local Hero story, through underhand, clandestine means, in the hope of making money off the Trump name."
"We have taken legal advice, and are determined not to let this matter end here."
http://news.stv.tv/north/196067-donald-trump-threatens-legal-action-after-documentary-aired/
Baxter Opens Several Cans Of Worms
The Media And Trump
Perhaps the threat of lawsuits intimidates some members of the press; others are perhaps seduced by The Donald's wealth (often-questioned as it may be), or his television fame –or they might have hopes of future advertising revenue. The sad fact is that the media in Aberdeen have hardly mentioned Baxter, while every visit a Trump family member makes to the City seems to be front page news.; TV and local radio Northsound did give the film attention when it debuted.  STV does give coverage as quoted above, but questions arise over its use of Malone's assertions without challenge, as if they were fact. Malone says Baxter is not a journalist, that the film is propaganda, and was made using underhand methods.
These are the sorts of slanderous remarks Trump would take to court in an instant if they were levelled against him.
Aberdeen Voice editor Fred Wilkinson wrote to STV asking for evidence of Malone's claims, specifically evidence of £100M having been spent on the course and the clubhouse, and Malone's statements relating to an independent poll which she claims proves over 90% of local residents support the project, and that:
"ten thousand people … flocked to play the course this season."
What is wrong with STV repeating these claims in an article is further explained in Wilkinson's letter:
"… I have real doubts if there is evidence to back up these claims, and therefore, have to ask if it is good journalism to allow these to stand.
"By printing quotes which present such fantastic figures as fact, you are at least to some extent endorsing the validity of the statements/figures."
 ( Read: Fred Wilkinson's letter to STV )
Grampian Police:  Keen To Arrest, Not Keen To Explain
If Ms Malone is correct and Baxter is manipulative and used underhand methods then he is a genius at it. His getting the police to arrest him and producer Richard Phinney for Breach of the Peace is one of the most powerful parts of the movie.
Asked about the arrest and the policing policy at Menie, this is what the Grampian Police had to say:-
 "…in Spring 2009, following the announcement of a number of strategic economic and infrastructure developments, Grampian Police established a short life Critical Incident Preparation Group (CIPG).
"… a generic, local strategy, relevant to Menie Estate (was) developed. This has been determined as; Maximise safety; minimise disruption; facilitate lawful protest; deter, detect, detain and report those responsible for unlawful behaviour."
You could be forgiven for thinking the same police force that refused to stop Trump's people trespassing on private property, or insist the water was restored promptly would have perhaps thought a caution was more appropriate than handcuffs. You would be wrong.
Aberdeen city centre can resemble the Wild West on a weekend night. If everyone committing a breach of peace was arrested, the street would be deserted.  Yet police claim a policy to deter unlawful behaviour, but seem to be using this self-granted power only when it suits.
As reported in the Guardian, the police eventually made an apology of sorts:
Chief Inspector Martin Mackay:
"I can understand why a member of the public could have perceived the police actions within the documentary as being rash and confrontational and this has caused me some concern".
http://www.guardian.co.uk/world/2011/dec/13/filmmaker-apology-arrest-trump-resort
This 'apology' is condescending to the public, the implication being it is not able to differentiate between rightful arrest and the bullying of journalists.  Phinney and Baxter learned of the apology not from the police, but from the Guardian.
Anthony and Richard explained they were making a documentary. They identified themselves as journalists (indeed, they have a number of radio and television credits, despite what Ms Malone might say).  Journalists should be allowed to pursue stories without fear of police intimidation or arrest.  The National Union of Journalists described the arrests as an "unprecedented" breach of media freedom.
Perhaps the least democratic aspect of the arrests is that the charges were then dropped. While at first that might seem like a victory, what it means in fact is that Baxter and Phinney never got to tell their side in court or clear their names. The police might well have looked very bad in court.
Furthermore, the charges were dropped on condition no further Breach of the Peace occurred. Was this an attempt to silence them and stop their filming? It could well have been the intent.
Who exactly is in charge of the Grampian Police? They have since complained they were 'under pressure' from Trump… perhaps they should review how they act under pressure?
The Clerk of Works: A Selective View
Trees were bulldozed and buried in a pit or pits; this is captured on film.
Mounds of earth were raised around the homes of Susan Munro and David Milne – these are still there per recent photos, and have caused serious problems. Precisely what they are there for other than to block out these homeowners from seeing and being seen is unclear.
The entrance sign is far larger than it was supposed to be. This might seem a minor matter, but one wonders if Trump is using such deviation as the thin edge of the wedge to see how far he can go without any objection. In fact, Trump sued Palm Beach for $10 million over the over-sized flag pole he wanted to erect at his property there.
Running water loss, mounds of earth, buried trees, a bill for fencing erected without consultation slapped on a resident. In August 2011 the Clerk of Works wrote :
"Firstly, the loss of water alleged is not a planning issue…"
"The removal of trees was part of the overall and extensive tree survey undertaken relative to the planning … Extensive habitat translocation was undertaken to receptor sites. An area of on site disposal was used for scraped vegetation, etc. only – this work did not involve trees"
"With regard to the erection of fencing, the planning service has no knowledge of this, nor any subsequent billing."  [David Milne was presented with an exorbitant bill by the Trump organisation for fencing he had not agreed with erecting]
"You mention a large amount of earth on the site – the earth bunding we believe you are referring to was fully removed by April 5, 2011″ [not according to the residents in August 2011].
Given the behaviour of the local press, police and authorities, you might be forgiven for thinking there is one law for the rich and another for the poor. Surely the national government would be free from the  taint of such bias?
Trump and Salmond:  Dinners, Dramas, Democracy
As Trump was seeking permission for his Menie golf haven, you might have expected any politicians to stay well clear of him for fear of being seen to be biased. Planning regulations likewise indicate prudence was called for. No such inhibitions or concerns for propriety occurred to Alex Salmond; he and Trump have had an expensive dinner or two together.
What were the topics of discussion? Surely Alex's duty as a First Minister did not allow him to make deals with rich men currently seeking planning permission?
But just as Trump has some form with threatening legal action, Salmond has a history of seeking out the rich and famous. He was asked tough questions about his relationship to Rupert Murdoch at the Leveson Inquiry. He seems to have had a hand in promoting the controversial Granite Web project, a massive building scheme billionaire Sir Ian Wood tried to create over Aberdeen's Union Terrace Gardens.
When the two dined in October 2007, Trump would later claim Salmond lured him into making a one billion pound investment at Menie, with Salmond promising there would never be any wind farms near that stretch of coastline. When a wind farm application was put forward, the relationship between the two men soured.
Trump testified to the Scottish Parliament that he was the evidence that such a promise existed; Salmond denies the conversation took place. However, it is undeniable that the Scottish Government took the unprecedented step of intervening in Trump's planning application, rubber-stamping it over the local government's will.  (Perhaps Salmond should have skipped dinner, all things considered).
But no one ever believed that Salmond would have courted Trump over the controversial release of the one man found guilty of the Lockerbie bombing. That man,  Abdel Baset al-Megrahi, was terminally ill with cancer and in the midst of appealing his sentence. He always maintained he was innocent. Whatever the merits or otherwise of Megrahi's conviction, Salmond was in favour of allowing him return to Libya.
The Donald played a major trump card when he revealed Salmon sought his support over Megrahi's release. Geoff Aberdein, special adviser to Salmond, drafted a statement for Trump supporting the controversial release. Trump refused – knowing full well that a New Yorker taking such a stance would become a pariah.
According to the Herald, Salmond was:
"… very unhappy and demanded to speak to Mr Trump," he said.
"He was demanding and insisted he had helped us and now it was time to help him."
Trump has the evidence on his side over this episode of his relations with Salmond – perhaps he was likewise telling the truth about the wind farms? Sometimes it is hard to tell.
The implications are staggering: our First Minister asked a New York real estate developer to support a controversial legal decision. What exactly was the quid pro quo? Was it the carte blanche Salmond gave Trump at Menie?
In any event, it is safe to say this is one Anglo-American special relationship that is truly over.
All the evidence points to democracy being thrown out of the window at the first whiff of dollars, from the lowest clerk or policeman on the beat to Scotland's First Minister.
Arguably, we owe all of these revelations to Baxter and Phinney's determination to make their documentary.
Local Points of View Today
Baxter was taken aback at the Aberdeen Evening Express's assertions he was unavailable for comment as reported in the Monday 22 October edition, when an interview with him was going out the very next day. At the time of writing it is not clear how much time the paper allowed Baxter to respond before making its unavailable for comment statement. (The Evening Express has several editions per day; perhaps it could have mentioned that an interview was pending?). "Nonsense," was the word Baxter used in response to the EE's claim.
There is no doubt that those living in the shadow of this golf club are genuinely, deeply grateful to Anthony and Richard for sharing their plight with the world. After the BBC screening – and the Trump spokeswoman Malone's attempts to discredit You've Been Trumped – long-suffering resident David Milne, depicted in the film, wrote:
"The screening of You've Been Trumped has to be seen as a triumph for honesty in journalism, something that has been lacking in the main papers in the area for some time, with their censorship of the main campaign group fighting for the residents' right to be heard. Trump now claims that he has had no right to reply and is about to sue, why now?
 "The film has been public for about two years now and has toured the world several times gaining ten international awards in the process. If he (Trump) expects us to believe none of his people sneaked in while it was showing in New York and reported back then he is truly an idiot. 
"The article in the EE mentions a local poll. Is this the same one he mentioned in a previous BBC programme (money programme All American Billionaire?, Emily Maitliss) where he previously quoted a local poll which he was challenged on and failed to provide evidence, because there is none? The current posturing, shouting and gnashing of teeth is simply the antics of a spoilt schoolyard bully who has been caught out and shown as a liar, bully and thug."
A fundamental environmental protection order lifted, peoples' lives affected for the worse, planning integrity called into question at the highest levels, eyebrow-raising policing, and power politics. All part of a documentary about a golf course. We are indebted to Baxter and Phinney for bringing all these stories into the light, which might otherwise have never come out.
Coda: Mother Nature may well have something to say about Trump's efforts at fixing a sand dune system which has been on the move for thousands of years. Reports coming in from the course suggest that the wind and tides may have their own ideas for the future of Menie.
Comments enabled – see comments box below. Note, all comments will be moderated.