Old Susannah comments on UK Government proposals to access emails between all citizens in the name of preventing Terrorism.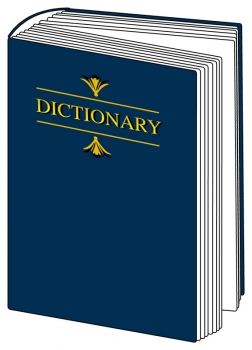 There will be dancing in the streets, celebrations at public squares (as long as they are vibrant, dynamic and have connectivity), and rejoicing all 'round: the government has found the way to stop terrorism! Result! Yes, the government is getting rid of terrorism. And your basic right to privacy.
Why didn't we think of it earlier, we are all wondering. Yes, the Government has decided it has the right to record each and every email you receive and send. And that is how terrorism will be stopped once and for all.
I'm happy to give up my private life forever in order for government snoops to be able to catch the bad guys. I'm thrilled to be treated like a new prison inmate every time I want to get on a plane. I'm sure you are as well.
So what if there are the occasional cases of disabled and/or elderly people being strip searched for having mobility aids. If the occasional frightened child is separated from its parents to be frisked, then so be it. It's the price we pay for having the fantastic safe and secure lifestyles we have.
It was said by an American founding father, Benjamin Franklin that 'They who can give up essential liberty to obtain a little temporary safety, deserve neither liberty nor safety.' How times have changed.
You could also wonder how secure your business secrets will be when they are intercepted by unknown government spooks. Do people ever mis-use information? Hardly ever. The slightly paranoid J Edgar Hoover kept files on American citizens, and would occasionally blackmail people into doing his bidding. Liberty and Justice for all, except if the FBI wanted you.
That would never happen here. Of course a senior police official was recently found guilty of accessing data on an ex-partner of his right here. I'm sure this was just a one-off, no need to trouble ourselves about it.
It's also a very good thing that terrorists would never use the Royal Mail. Except for those charming people who sent bombs to Celtic's manager, that is. No one would ever think of using the post for smuggling, planning terrorist attacks or anything else we should concern ourselves with. Phew!
It would be terrible if there were any civil disobedience over this great move. For instance nothing is stopping you from going to an internet cafe, and creating a free email account under the name of john smith. If enough people did this, and only sent or checked emails at internet cafes, then this little snooping plan of our kind government's would be toast.
Old Susannah thinks this great scheme might run into a few wee problems anyway. For one thing, I keep getting all sorts of 'spam'. Multiply all the emails selling you drugs or which try to get your personal details out of you by the country's population, and you'll need a bank of computer storage just to keep the spam.
Perhaps we should all go back to sending letters.
If anyone wanted to sign a petition against this great piece of legislation, although I can't think why they would, the online petition is at http://www.avaaz.org/en/stop_the_big_brother_law_a/?tta
Celebrity Blog from Cattie the Millipede and Milly the Caterpillar
Greetings everyone from our safe house in Torry, where we were airlifted to after our beautiful meadow home on Tullos Hill was destroyed – for a LibDem election pledge. We are surviving the cold snap OK, because we have lots of dead leaves to hide under to keep warm. (gardeners should always leave some dead leaves or other mulch around to keep plants – and creatures like us – warm).
We are even more worried now about our old friends on Tullos Hill. The deer have nowhere near as much gorse to shelter in and it's cold. The birds lost lots of their shelter too when the gorse was ripped out. We are fine – but we wish our friends were, too.
Election Notes
The Labour Party have announced they would – end the Granite Web in its tracks if elected! Rather than borrowing £140,000,000 to put concrete ramps over our garden, chop down 250 year-old trees to turn into wood chip, they seem to want to spend time and energy on helping people.
Gerry Brough, city employee who has generously volunteered to work on the project is said to be incandescent with rage. So no change there then.