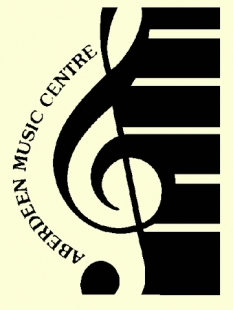 With thanks to
 Kathryn Reid.
Here We Go Again! (not) Happy As Can Be!
It was extremely disappointing to read in the newspaper that Aberdeen City's Instrumental Music Service is again under threat by the proposed budget cuts.
After the demonstrations and campaign of last year, assurance was given that the Music Service was safe – albeit with a massively reduced budget. Once again, it seems that an important educational service is back on the table as a possible cut.
The Music Service in Aberdeen costs less per child than in any other Scottish music service. Compare this with the fact that more than 40% of the children taking part in National Orchestras, Brass and Jazz bands come from Aberdeen City – value for money indeed!
Last year the Music Service had its budget slashed by £520k – not the £170k claimed in the new Priority Based Budget on the ACC website – and it now operates on a budget of £789k from Aberdeen City Council for its 3000 pupils.
For clarity it should be noted that the Music Service and the Music School (ACMS) are two separate entities receiving their funding from different sources. ACMS, which is based in Dyce Academy, receives an annual grant of £1million from the Scottish Executive for its 40 pupils. It receives no funding from ACC.
Although the 'Withdraw Music Tuition' option is below the red line and is therefore under the heading of " undesirable to progress," it is precariously close to the red line and would become a very real option should any of the cuts above it fail to get approval.
Aberdeen's excellent Instrumental Service should be protected and taken off the table as far as making budget cuts are concerned. Withdrawing Music tuition completely will impact on many of our children's lives. The vision for Music in the recently introduced Curriculum for Excellence for Scotland is "Performing and creating music will be prominent activities for all learners."
The Aberdeen City Council's proposal to withdraw Music tuition is thus completely at odds with the Scottish Governments stated entitlement for children.
More information re.  F.A.I.M. (Friends of Aberdeen Instrumental Music), and how you can help, can be found on their web site:
http://www.friendsofaberdeeninstrumentalmusic.co.uk/
STOP PRESS: A petition has been launched in opposition to the withdrawal of music tuition in Aberdeen.
Sign the petition here: http://www.gopetition.com/petitions/no-withdrawal-of-music-tuition-in-aberdeen.html