Calling all groups in Seaton, Tillydrone, Bucksburn, Danestone, Bridge of Don, Middlefield, Dyce, Woodside, Bucksburn, Muggiemoss, Stoneywood….Aberdeen City Council is offering you a chance to air your views on the Don.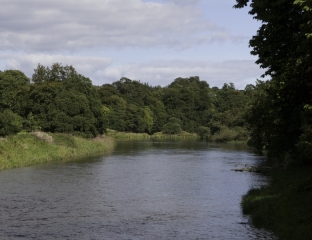 Over July and August the Sustainable Urban Fringes (SURF) Aberdeen project is keen to hear your views on the quality of the environment along the River Don.
Do you use the paths?
What about signage?
What do you like or not like about community woodlands, parks, playing fields or other open spaces?
How could they be better and better used?
What are the barriers to use?
How would you like to be involved in improving your local environment and open spaces?
If you would like Stephen Bly, Community Woodland Ranger, to come to one of your meetings, events or informal get-togethers to have a chat about your views and suggestions, then give him a ring on 07824 626303, or email him, StephenBly@aberdeencity.gov.uk.  Stephen can come along with maps and aerial photos of the area and you can tell him a thing or two.
The Aberdeen SURF project is working to improve the environment and open spaces along the River Don so that they can make a positive contribution to the quality of life of residents, businesses and recreational users. The project recognises that urban fringes – the areas on the edges of towns and cities – need as much attention as urban centres.
SURF Aberdeen is being managed by a partnership Steering Group which brings together officers from the City Council, SEPA, Aberdeen Greenspace, Forestry Commission Scotland and the River Don Trust.
Following on from initial consultation the SURF Aberdeen project will work to deliver a series of improvement projects in the project area.
So, why not take this opportunity to tell us what's important to you?
For more information on SURF and SURF Aberdeen, visit the website at www.sustainablefringes.eu, or contact Sinclair Laing, email SiLaing@aberdeencity.gov.uk, tel (01224) 522725.
Notes :
•           The Sustainable Urban Fringes (SURF) Project Partners are:-
UK: Aberdeen City Council (lead partner), School of the Built Environment at Leeds Metropolitan University, City of Bradford and Norfolk County Council;
Netherlands: City of Enschede, Saxion University, City of Almelo and City of Hengelo;
Belgium: Province of East Flanders, Province of West Flanders and Province of Antwerp;
Germany: City of Hamburg; and Sweden: Municipality of Harryda.
•           The project is part of the Interreg IVB North Sea Region Programme, which promotes trans-national co-operation through four priorities. The SURF project was approved in 2009 under the "Delivers Sustainable and Competitive Communities" category. http://www.northsearegion.eu/ivb/home/.
Interreg IVB North Sea Region Programme is part of the European Territorial Co-operation Programme which is supported by the European Regional Development Fund (ERDF). This programme is designed to encourage cross-border, trans-national and interregional co-operation and balanced development of the European territory.
For more information visit: europeanregionaldevelopment