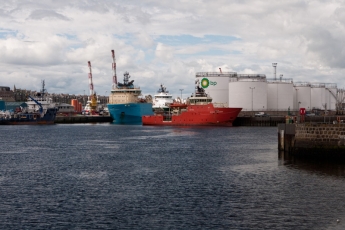 With thanks to
Suzanne Kelly.
Community groups will be walking routes through Torry  painting yellow fish next to drains that flow to the river.
This is to raise environmental awareness to what goes down our indoor/outdoor drains and how it affects the river and water treatment works.
The walk will end at Torry Battery with a dolphin watching session with the RSPB and food will be provided.
This is going to be great, come and join us! I hear Fish and Chips will be on offer…
Time: 12pm
Meeting at: Torry St Fittick's Church
Duration: approx 1 hr