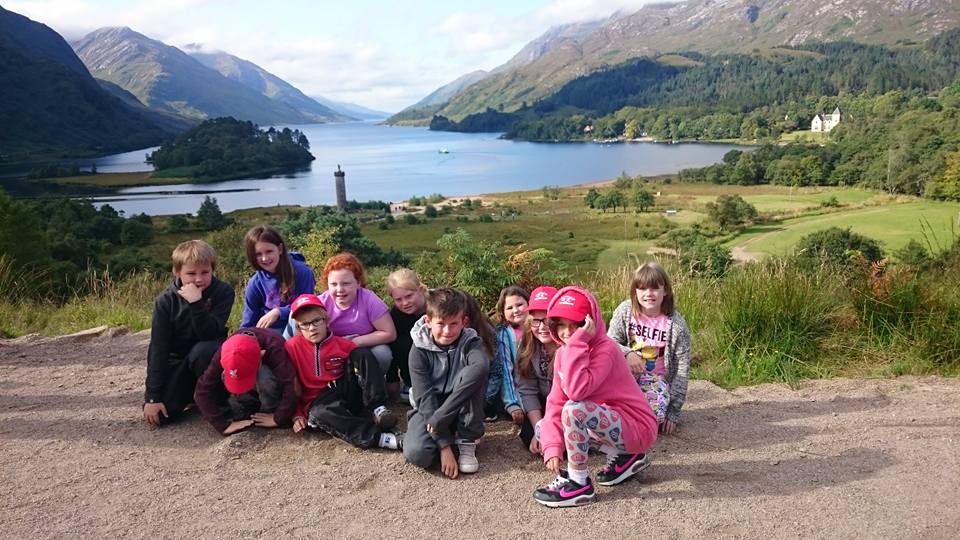 With thanks to Esther Green, Tricker PR
Disadvantaged children living in Aberdeen and Edinburgh have enjoyed well-deserved breaks – some going on the first holiday of their lives – through funding from the Aberdeen Asset Management Charitable Foundation.
Scottish children's charity HopScotch secured £9,000 from the firm's Charitable Foundation to enable 36 children to enjoy a total of 180 days of respite at its holiday centre in Ardvullin in the Scottish Highlands.
A dozen children each from three organisations – Edinburgh Women's Aid, Aberdeen's Middlefield Community Project and Waverley Care in Edinburgh – were selected for the much-needed breaks allowing them to spend time in safe and secure surroundings while escaping the stresses of home life and gaining and building confidence, in a caring and supportive environment.
Waverley Care works with children who are living with, and affected by, HIV/Hepatitis C in Edinburgh. Many of the families struggle to take youngsters on holiday due to poor health and financial constraints. Children live in stressful situations and often act as carers to their parents/younger siblings and rarely get the chance to socialise or form friendships.
Middlefield Community Project is based in an area of multiple deprivation in Aberdeen, in the top five of Scotland's most deprived areas.  Families suffer as a result of parental drug or alcohol misuse, severe poverty, domestic violence, parental health issues and neighbourhood disputes. Many young children are left to fend for themselves, often playing in the streets at night.
Edinburgh Women's Aid provides practical and emotional support to those who have been, or are, experiencing domestic abuse and many of the children will have witnessed abuse or even been abused themselves. Recovery is a lengthy process for some and an opportunity for a respite break is very beneficial in very many  ways.
At Ardvullin the children try a range of activities like horse riding, canoeing and indoor climbing, boat trips, biking and visiting the beach.
One youngster who went to Ardvullin said:
"I loved my Hopscotch holiday and didn't want to leave.
 I did lots of exciting things like hill climbing, walking in the forest, canoeing and lots more.  I loved the big, massive swing park out the back garden.  My favourite part was when I made it to the top of the hill and the snow was really, really deep." 
The Edinburgh-based charity's 2015 programme has provided around 350 children with a respite break at Ardvullin and this year HopScotch has worked with organisations from the Highlands, Ayrshire, Strathclyde, Perthshire, Tayside, Lanarkshire, Midlothian and Aberdeen City and Aberdeenshire to identify those children most in need.
HopScotch manager Roberta Mckay said that the support given by the Aberdeen Asset Management Charitable Foundation had allowed children – many of whom have never been to the countryside or the seaside before – a chance to have a break away from their problems in a safe and secure environment. For children who are young carers, it may be the first chance of respite from their caring responsibilities.
Roberta commented:
"Good childhood memories last a lifetime. We are so grateful for the support of Aberdeen Asset Management during 2015 which helps our work to continue in providing free respite break for Scotland's most vulnerable children."
Karin Hyland of Aberdeen Asset Management's Charitable Foundation said:
"HopScotch holidays provide something which  every child should be entitled to – the chance to enjoy a carefree break in a safe and caring environment where they can make new friends, have fun and experience the beauty of the countryside."
The Aberdeen Asset Charitable Foundation was established in 2012 to formalise and develop the Group's charitable giving globally. The Foundation seeks partnerships with smaller charities around the world, where funds can be seen to have a meaningful and measurable impact and  the firm encourages its employees to use their time and skills to support its charitable projects.
For more information visit http://www.aberdeen-asset.co.uk/aam.nsf/foundation/home
Comments enabled – see comments box below. Note, all comments will be moderated.