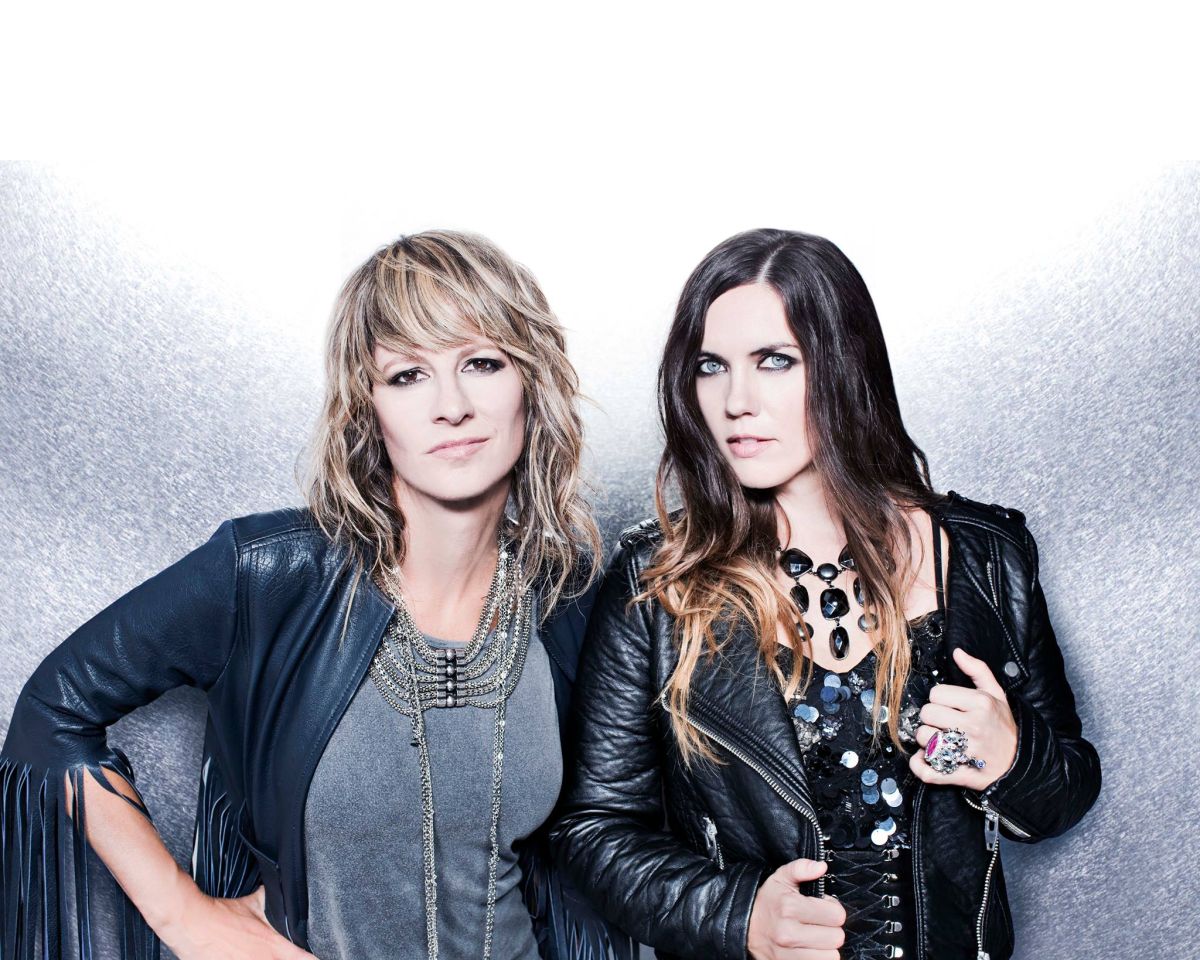 With thanks to G Promo PR.
For those who don't know Madison Violet, it all began in 1999 when Brenley MacEachern and Lisa MacIsaac met over coffee and omelettes, in a Toronto restaurant called The Green Room.
It was a chance meeting, 1900 km away from the small town where both Lisa and Brenley's fathers were born.
That was nearly 18 years ago, and the pair have been writing and creating beautiful music together ever since.
When you hear them, the first thing you'll notice is that their voices blend together, symbiotically, like family: Born to sing the same songs. And over the past decade, the pair have taken to genre-bending, moving effortlessly from folk to pop to electronic to Americana.
In a word, they are musical chameleons.
Over their last two extensive tours of Europe, Madison Violet was overwhelmed by the incredibly warm reception that came from the fans, when they introduced their newer, bolder sound; one that came from their 2014 album Year Of The Horse. But Madison Violet knew that those songs had even more potential. And they felt an even bigger challenge would be to let the songs speak for themselves, recreating them in a more acoustic form. Their purest form.
And with that, came The Knight Sessions, which is both a re-imagining of previously recorded songs and a creation of brand new songs, inspired by their deep-seeded love of the modern acoustic sound and the human experiences shaping their world today.
With that in mind, Brenley and Lisa decided to start their new adventure by visiting several pawn shops in Toronto, in a quest to find discarded items that they could use to make natural sounds in the studio. They sifted through an island of misfit toys and out of date electronics, and eventually found several instruments and percussive toys.
From children's wooden blocks to ukuleles with missing strings, one by one, Brenley and Lisa gave these gems a home, and started working on their new album. These unique items are what gave The Knight Sessions a more organic feel. The textures of the wood. The plucking of the old strings. The stories that were already in these 'toys', came out through the songs.
So, as the tour nears, Brenley and Lisa will be packing their suitcases a little lighter. They will not only be returning to the UK and Europe for dozens of shows, but they will be arriving in their most organic form.
The way most Madison Violet fans discovered them. As a duo. No backing band. No big light show. No rock star after-show dance parties.
This will enable Brenley and Lisa to showcase The Knight Sessions as it was meant to be heard. Raw but refined. Stripped down but still packing a punch. And it will also find them, as they were in 1999, 'Back To The Roots'.
Madison Violet · 'Back To The Roots' Ireland & UK tour · May 2017
Tue 2 Barnoldswick, Lancs. Barnoldswick Music & Arts Centre
Thu 4 Omagh, N. Ireland Strule Arts Centre
Fri 5 Carrig-on-Bannow, Co. Wexford Colfers Pub
Sat 6 Rathfriland, N. Ireland The Bronte Music Club
Sun 7 Belfast Black Box
Mon 8 Isle of Eigg, Inner Hebrides Tea Rooms
Tue 9 Arisaig, Scottish Highlands Astley Hall
Thu 11 Kinross Backstage at the Green Hotel
Fri 12 Glassel, nr. Banchory Glassel Village Hall
Sat 13 Glasgow CCA
Tue 16 Sheffield Greystones
Wed 17 Leicester The Musician
Thu 18 Birmingham Kitchen Garden Café
Fri 19 London Stanley Halls, South Norwood
Madison Violet Reviews:
"… swathed in glorious harmonies and delectable melodies." – Country Music People
"Heartaching harmonies and tunes make Madison Violet a must-see act." – The Independent
"They hold little back in their singing, as MacEachern's sultry rasp dovetails with MacIsaac's sweeter tones to create a kind of bluegrass-old-time sensibility with rock 'n' roll attitude that packs power as well as disarming honesty." – The Herald
"There is something magical about duets, the way the voices interlace to create a sound that is neither one singer nor the other but something else altogether. Canadian duo Madison Violet make it sound the easiest thing in the world" – The Irish Times
"Utterly enchanting from beginning to end; Madison Violet provided an evening of unmissable entertainment, filled with warming anecdotes and beautifully told stories that was worth every minute." – Maverick
"…beautifully sung…an all-acoustic cry from the heart" – Scotland on Sunday
Madison Violet – The Knight Sessions:
Format CD & DL
Label Big Lake Music
Cat. No. 471203-2
Release Date May 5 2017
Links:
www.madisonviolet.com
www.facebook.com/madisonviolet
www.twitter.com/@madisonviolet
Audio: 'We are Famous' & 'Ohio' (acoustic)
Video: 'Don't Let Your Heart Be Troubled'
Comments enabled – see comments box below. Note, all comments will be moderated.