Since August 2013, the local music scene has been enhanced as regular country gigs have been offered to city and NE music fans, David Innes reports. This is down to the energy and efforts of Martin Raitt and his Almost Blue Promotions.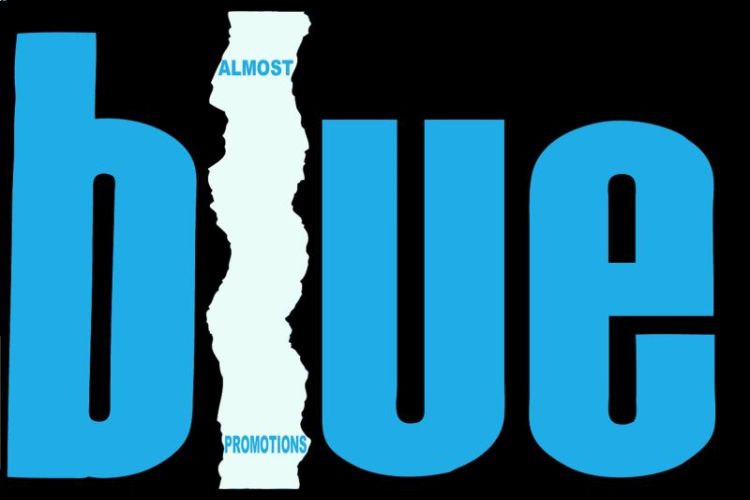 Martin explains:
"In May last year I attended a My Darling Clementine gig in Alford and after the show singer Michael Weston King and I got talking. When I asked why touring country and Americana bands rarely seem to come to Aberdeen, he offered to play here if we could set up a gig for them.
 "So after looking around for venues and quickly learning the rudiments of how to promote a show, we promoted our first gig in August 2013.  
"Michael was as good as his word and it was a proud moment when My Darling Clementine played at Drummonds.  The show went well even if the crowd was small, so I decided there and then to carry on and try to promote more shows.
"Since then we have had a further six gigs with more booked for the rest of 2014.
"I'd regularly travel to Glasgow, Edinburgh and Perth to see shows, I felt frustrated that the artists I wanted to see rarely came to Aberdeen, so I started Almost Blue Promotions to try to change that and make Aberdeen a regular stopping point for touring artists. The city has a vibrant live music scene. There are regular jazz and blues nights, Rock bands are everywhere, and folk music is very well catered for, but I didn't see enough country or Americana bands playing.
 "Glasgow has its regular country music club and several festivals; Perth has its annual Southern Fried Festival of Americana and Inverness and the Highlands have regular acts playing. 
"Defining country music to people who don't listen to it, is difficult. People tend to think of cowboy hats and line dancing, and there are country music clubs who cater for that sort of music, but Americana, or alt.country is probably best defined as rock music which leans heavily on country for influences, but includes significant and strong elements of bluegrass, roots, folk, R&B, blues and soul.
"It's a very wide genre, covering so many different styles, and it always seems to be pushing the boundaries, bringing new influences into recordings and live shows.  As far as Almost Blue is concerned, we've promoted traditional country with My Darling Clementine, Drew Landry's acoustics southern blues, The New Madrids' delicious country rock and soul and The Coal Porters' Bluegrass."
So where has this love of country come from in a man who must have been growing up during Britpop's heyday?
"I was brought up listening to the country music records my dad was always playing. One of the most memorable is Elvis Costello's Almost Blue, still one of my favourites. It's a collection of cover versions of country songs that Elvis and the Attractions recorded with Billy Sherrill in 1981. It inevitably led me to listen to Gram Parsons, Merle Haggard and George Jones, and it's also where I took the agency's name from. The album was showcased at the city's country and western club in the Hotel Metro prior to release and the reissued CDs feature live tracks from that show.
"Around the same time Steve Earle, Dwight Yoakam, Lyle Lovett and others were coming to the fore with their brand of singer-songwriter and rock influenced New Country, so it was then OK for me to admit that I liked country music!
"I'd love Almost Blue Promotions to host regular shows featuring high quality Americana acts in Aberdeen and for artists to look at Aberdeen as a place they want to play in the same way they currently regard Glasgow. I really believe that there is an audience in Aberdeen for this and that people will show up to listen once word spreads about gigs and they can have confidence that the artists will be of the best quality.  
"In the past few months I've built up a database of contacts. This includes the biggest and best UK agencies dealing with Americana, and we're looking forward to bringing some really great acts to Aberdeen. It's not just about American artists, there are some terrific Scottish and UK Americana acts that I am looking to bring here too. My Darling Clementine from England, The Dave Latto Band (Fife) and Perth's New Madrids have already played terrific shows in Aberdeen."
And what are Almost Blue's plans and ambitions?
"Our current goal is to offer at least one show per month but it would be great to organise an Aberdeen Americana Music Festival in the future. If I could choose any artist to play at the festival, I'd have to include Steve Earle, John Prine, Emmylou Harris and Dwight Yoakam. If I could bring back Townes Van Zandt, George Jones, Hank Williams, Lefty Frizzell, Waylon Jennings…there are so many it's impossible to choose." 
http://www.almostbluepromotions.com
Upcoming Almost Blue Promotions gigs (all at The Blue Lamp, Gallowgate at 8pm)
Wed 2 April         Thad Beckman
Fri 4 April             Dean Owens
Tues 29 April      Madison Violet with support Danni Nicholls
Fri 6 June             Sam Baker
Fri 18 July             The Red Dirt Skinners
Reviews of Almost Blue gigs
https://aberdeenvoice.com/2013/11/drew-landry-blue-lamp-26-11-13-david-innes-reviews
http://flyinshoes.ning.com/profiles/blogs/live-review-the-new-madrids-the-blue-lamp-aberdeen-9-march-2014
Comments enabled – see comments box below. Note, all comments will be moderated.