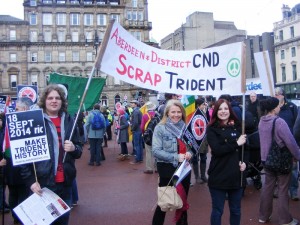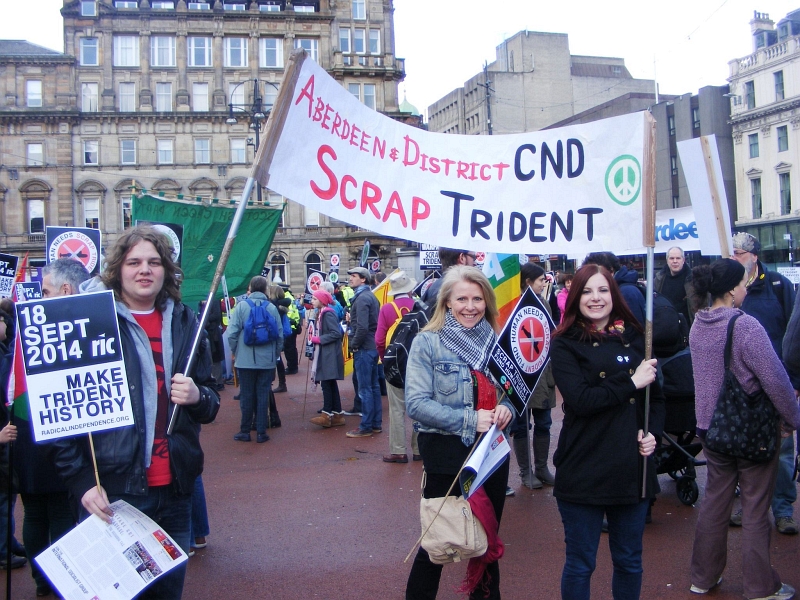 With thanks to Jonathan Russell.
NE Regional MSP Christian Allard will attend an evening of music and poetry to commemorate UN International Peace Day on Sunday 22 September.
The Blue Lamp event's organisers are Aberdeen and District CND.
Mr Allard said:
"I have been a member of Aberdeen and District CND for years, so I am delighted to attend the celebrations on Sunday.
"With uplifting music and poetry from a number of performers I am looking forward to joining others in promoting the ideas of peace, constructive aid and conflict resolution.
"Donations are welcome and people will be urged to join the movement for peace and for nuclear disarmament.
"We in Scotland can be a strong voice for peace in the world.
"While International Peace Day is on Saturday, the event takes place on Sunday to allow members to join Scottish CND in the Rally and March for Independence."
The MSP has submitted a Parliamentary motion of congratulation to the group.
Sunday's events begin at 10am at Camphill,  Murtle Estate at Bieldside, with yoga teacher, Karina Stewart leading a moving meditation of 108 sun salutations. This will be followed by a light lunch and meditation, music and dance with the Kirtan Scotland band.
In the evening Aberdeen and District Campaign for Nuclear Disarmament will be holding  a concert of uplifting music and poetry at the Blue Lamp.
Evening of song and poetry
Sunday, September 22
Blue Lamp,
7.30pm
Contact: Jonathan Russell
07582456233
108 Sun Salutations, and Kirtan
Sunday, Septemer 22
Camphill,
From 10am
Contact: Karina Stewart
07974010465
More details:
https://aberdeenvoice.com/2013/09/international-day-peace-celebration-aberdeen/
https://www.facebook.com/events/163207347218933/?ref_newsfeed_story_type=regular

Comments enabled – see comments box below. Note, all comments will be moderated.