A day of special events will be taking place in Aberdeen to celebrate International Day of Peace on Sunday 22nd September. With thanks to Jonathan Russell.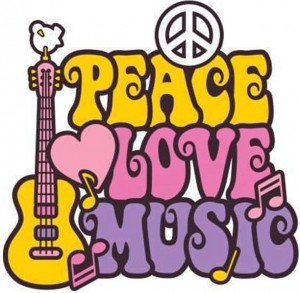 Special activities will be taking place across the world. To inaugurate the day the Peace Bell is rung at the United Nations. The 21st September is the opening day of regular sessions of the United Nations.
The events in Aberdeen are being run to promote the ideas of peace, constructive aid and conflict resolution in opposition to war, poverty, the arms trade and nuclear weapons.
The day will start with an event organised by Karina Stewart yoga teacher who for the seventh year running along with yoga communities across the world will lead a moving meditation of 108 sun salutations.
This will take place at 10am in the morning at Camphill,  Murtle estate at Bieldside and will be followed by a light lunch and meditation ,music and dance with the Kirtan Scotland band. Funds raised will go to the Aruncahlum school in Southern India
In the evening Aberdeen and District Campaign for Nuclear Disarmament will be holding  a concert of uplifting music and poetry at the Blue Lamp.
Musicians appearing include  The Sylver Bridal, Lauren Hart/ Simon Gall / EuanAllerdyce, Kirsty Potts, Dave Davies and Friends and Yoleah Li on violin
Poets will include Richie Brown and Catriona Yule. Fiona Napier will be reading poems by local peace activist Hilda Meers. Karina Stewart will be leading a peace mantra.
Funds raised will go to Aberdeen and District Campaign for Nuclear Disarmament.
For further information contact Jonathan Russell Chair Aberdeen Campaign for Nuclear Disarmament mobile 07582456233 and for the Yoga and Kirtan events Karina Stewart on 07974010465