It's been another event filled week in city, shire and country, but at least the weather has been amazing. By Suzanne Kelly.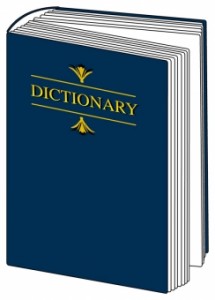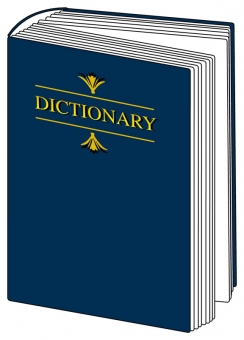 Last Sunday I took a long drive with some friends through Banchory, then down to Drumtochty and Stonehaven. We also stopped into one of the NEOS (North East Open Studios) venues.
Even though it was past closing time, Katrina McIntosh showed us in to her very enviable loft gallery/painting space.
Her gallery space is crammed with a wide variety of work, and I was pleased to see so many 'red dots' indicating sales. Safe to say we enjoyed her work.
Animals, especially highland cattle stared back from canvas; there were some very evocative red pepper paintings (already sold) using painting techniques to great effect to convey the vegetables' skins; I particularly liked some of her paintings of birds.
The NEOS experience is all around us; visit Katrina's webpage here:
http://www.northeastopenstudios.co.uk/neos/p-memb-viewentry.php?entid=48 and the overall NEOS website here:  http://www.northeastopenstudios.co.uk/neos/index.php .
Other studios will be investigated over the three weeks the event runs.
The weekend was capped off beautifully by a BrewDog visit; the hopinator (a magical device BrewDog occasional attaches to its beer lines and fills with whatever takes their fancy: (herbs, tea, chilies) had been filled with lemon rind, and the already magical elixir, Tongue Tied, was running through it.
The result was a summery, sunny, citrusy refreshing drink that was undoubtedly the Pimms of the beer world (I do like a nice Pimms).  I even put ice in it, which may have upset traditionalists. Don't bother looking for it now; it's been quickly drunk.  Do feel free to ask BrewDog to do it again.
I also had a nice visit to Under the Hammer, where some of my paintings are still on show, and a trip to the Moorings one night was a good occasion to let the hair down.  There are many good bands heading to the Moorings soon; I for one can't wait for the 30th anniversary tour of Spear of Destiny, and local(ish) act Pallas returns in November with a new album. So yes, we do have culture on tap in our area.
Oh, and I spent a few happy hours in Union Terrace Gardens on Saturday afternoon; the benches were all full; people were enjoying the pleasures of being in a city centre park. Children played; the air didn't reek of car exhaust fumes; and surprisingly few druggies or criminals were about.
Music, art, craft, theatre…we certainly have some creative minds and talents in our area. Outside of the arts, some of our local worthies show creativity I can scarcely believe. We have masters of invention and reinvention, and their sheer perseverance is astonishing. This week Old Susannah looks at a few such people and the odd (very odd) institution, and marvels.
But first, I bring you a shocking story. No, not Cat Cubie's recent column on the groundbreaking premise that it's OK to be a geek, but something nearly as important.
A dodgy land deal in Scotland? Hard to believe, but the BBC reports:-
"Scottish Labour leader Johann Lamont has raised concern over a controversial government land deal struck with a businessman. She said taxpayers' cash was used to buy land in Paisley from John McGlynn in 2008 for £840,000, which was later sold back to him for £50,000.Ms Lamont asked First Minster Alex Salmond to justify the transaction when she raised the issue in parliament." 
http://www.bbc.co.uk/news/uk-scotland-scotland-politics-24067411
Well, this is a huge embarrassment. You wouldn't find this kind of thing in Aberdeen. No, when we do a land deal with a dodgy businessman, we would never bother with such paltry sums of money. Considering our own Stewart Milne looked set for a tidy £1.7 million 'windfall' from our council, it is clear we're the more affluent area.
We are also definitely the more creative area, as rather than buying and selling for a loss, we sold for a massive loss, and at the same time coincidentally awarded Milne contracts for projects worth a nice packet. Had the other bidders for this work been given the chance to offset a low bid and resulting low profit margin against making a nice sum off of a land deal, they too could have seen a good cash flow.
If I were one of these bidders, I might be cross enough to call a lawyer.
Without any further ado, I present herewith our masters of reinvention. When it comes to invention; I think you will agree that some of them truly can be called Mothers.
The New Statesman: Kevin Stewart, Fiscal Wizard (with a few memory issues)
Kevin Stewart is now far away from his Kate Dean lapdog past. It's a few years since his heroic role in ACC's cuts to services to vulnerable people, and simultaneous generosity to land purchasers (see above for instance). No, Kev is now in power as an MSP, and as such can tell us what the current council is doing wrong.  The P&J quote this elder statesman frequently in its pieces critical of the new administration; I'm sure you hang on his every word as much as I do.
That mean Willie Young seems to dislike Kevin insinuating the current administration has cooked the books.
http://news.stv.tv/north/aberdeen-city-council-to-sue-kevin-stewart
Kev just might be something of a masterchef in this area.
Carrot Top Kev was around when we accidentally sold so much land for so little profit that we set yet more records. Audit Scotland couldn't decide whether the councillors involved in the deals were incompetent (surely not!) or dishonest. The police were therefore asked to investigate, and as if by magic, no problems at all were found. Phew! Yes, things were different when Stewart and Dean ruled the roost.
His SNP biography has also got a different take on events; it's funny how the passage of time can make things seem even rosier than they were:  Kev's biography reads in part…
"Finance & Resources Committee [was] — something of a poisoned chalice, for he was soon made aware of the Council's £50million debt, incurred over the years by profligate and incompetent administrations. Showing considerable courage and tenacity, Kevin Stewart succeeded in making the necessary savings in the Council budgets — without which the city would have faced near bankruptcy — and his efforts were recognised by the electors of Aberdeen Central in the Scottish General Election. He stepped down as a councillor in May 2012."    http://aberdeensnp.org/node/1
Could those 'profligate and incompetent administrations' have anything to do with the fact Kev had been serving(?) the city since 1999? Obviously not.  As to those 'courageous' cuts, Old Susannah guesses Kevin's courage casts a shadow over the comparatively small courage shown by the people who had to get along once he and Dean cut their essential services.
Choices might want to send him a copy of 'The Wrong Choices' – an excellent documentary highlighting Kevin and Dean's courage; Willie Young might want to consider the accusations of 'profligacy' lodged by the SNP on this epic Stewart Biog page.
It seems this experience has given Kevin the expertise and experience necessary to criticise Young and the current administration. Do bear this in mind when he next appears in print criticising ACC's current government, and be grateful for his encouraging words and finger-pointing:  he does know what he's talking about.
Indeed, when it comes to reinvention, and a bit of historical amnesia, Kevin has few peers. One however is the shire's sweetheart, Gillian Owen.
Gillian Owen:  Campaigner for Free Access (just not for all)
Take comfort people of Menie! Fear no more, photographers and journalists: an Aberdeenshire champion of your access rights has presented itself in the form of Cllr. Gillian Owen. Your right to roam is in good hands.
Well, she might not care about the many infringements of legal access rights on the Menie Estate (I've not read a word from her about the treatment meted out to Susan Munro, Alicia Bruce, Baxter & Phinney, etc. etc.) , but you can't say she doesn't care. 'Access Issues at Inverurie Bus Stop' is the Inverurie Herald's headline heralding the advent of this access champion:-
"I have been fighting for better protection for our children as they walk to school but BEAR have gone too far, a resident has brought to my attention that pedestrians no longer have an access to the bus stop at the shortest point."
http://www.inverurieherald.co.uk/news/business/access-issues-at-foveran-bus-stop-1-3080696
Yes, there is a stretch of roadway that now has a girder on it, probably 10 yards long.  Perhaps this is an infringement on peoples' rights to get to the bus stop quickly. Perhaps it is just a girder to stop people driving off road. In any event, your freedoms are assured.
Evening Express – Broken Heart Mender
In the distant past, you could be forgiven for thinking that the Evening Express was a mercenary tabloid desperate to please its advertisers, to serve the needs of its proprietor and his family (ignoring unflattering news stories now and then), and to sell as many papers as possible via an endless stream of beautiful bride/baby/pet/toddler/senior accountant competitions. You would be wrong.
It's really an agony aunt wanting to make us all feel better. It's a completely different paper to the one that called the shire councillors 'neeps' for voting against Trump; it's a different paper to the one that gave a slight edge to the pro web factions. It's actually a peacemaker. I for one believe it is taking the peace more than making it.
This selfless paper is going to fix our broken hearts. No, not about your first love – something much more important: not having a granite web.
They want your opinion, and that's pretty big of them I must admit. In a poll that will in no way be twisted to suit a pre-existing agenda, one which is by happy coincidence the same as the big advertisers, you can have your say on fixing the city.
I can't wait to see the resulting statistics. Tea leaves, ouija boards, tarot cards all point to a result which sees everyone in town unanimously voting to turn the gardens into something other than gardens. We shall see. Here is where you tell them what you want:  http://www.panelwise.com/surveys/GQY4-9MNZ/E459228E/?F81A7F46I3201664
Of course, the paper can draw on its own expertise for how to revive the flagging city centre; it is doiing all it can to revive its flagging circulation.  This of course will some time soon include investigative journalism, objective writing, and presenting points of view which differ from the editor's.
In the mean time, there have been job cuts, and more are quite possible.
No doubt the city government will instantly implement whatever plan this scientific, objective poll says is what we want.
Back when the Trump consultation for the initial planning permission was live, scores of emails arrived which used the exact same phraseology about the benefits the course would bring. This wasn't some sort of organised ACSEF campaign I'm sure; it must just have been great minds thinking alike.
I'm sure that no such distortion of the results will happen to this poll. In fact, I am sure that if the public demand that the Express shares its raw data, minus any personal data, they'll be more than happy to do so.
Well, with the parameters of what might/might not wind up in UTG continuing to change by the second, I will comment on that never-ending story soon. Do keep telling your elected reps – those of you who live in the city – what you do or don't want to see happening.
Next week:  the (un)surprising decision of the Petitions Committee regarding Trump at Menie.
P.S.
Alas!  In the midst of all this great weather and great things to do, the abandonment and ill treatment of both people and animals continues.  If you want to help in our area, Mrs Murray's Home, Willows, Blaikiewell's, The New Ark and the Scottish SPCA are filled to capacity and need both donations and loving homes for animals.
If you can spare some time and energy, Befriend a Child (city and shire) could use your help, too http://www.befriendachild.org.uk/  – among other worthwhile charities and groups.
Comments enabled – see comments box below. Note, all comments will be moderated.