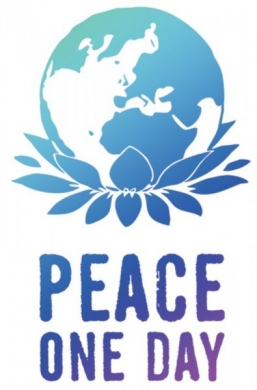 With thanks to
Jonathan Russell. 
Aberdeen Campaign for Nuclear Disarmament will be running a Song and Poetry Night on Friday 21st September at 7.30 at the Quaker Meeting House to mark the International Day of Peace.
Special activities will be taking place across the world. To inaugurate the day the Peace Bell is rung at the United Nations. The 21st September is the opening day of regular sessions of the United Nations.
The idea of an International Day of Peace came from one man James Gilley who hounded world leaders to make it happen.
It was put forward at the United Nations in 1981 by the United Kingdom and Costa Rica (the only country in the world not to have a standing army)
The day is dedicated to Peace and the Absence of War.
Jeremy Gilley along with the film star Jude Law have organised a concert this year at the Wembley Arena to be headlined by Elton John.
If you want to be part of the celebration in Aberdeen please come along to the Quaker Meeting House at 7.30pm on 21st September. Those performing include Kirsty Potts, Dave Davies and Hilda Meers- you can bring along your own peace related songs/music or poetry if you so wish.
For further information contact Sally e-mail Sally @hjke.org