The Moorings continues to bring acts to Aberdeen which command attention. Joe Lynn Turner's not-to-be missed acoustic evening was something else again. Suzanne Kelly reports; photos by Still Burning – aka Julie Thompson and George Mackie.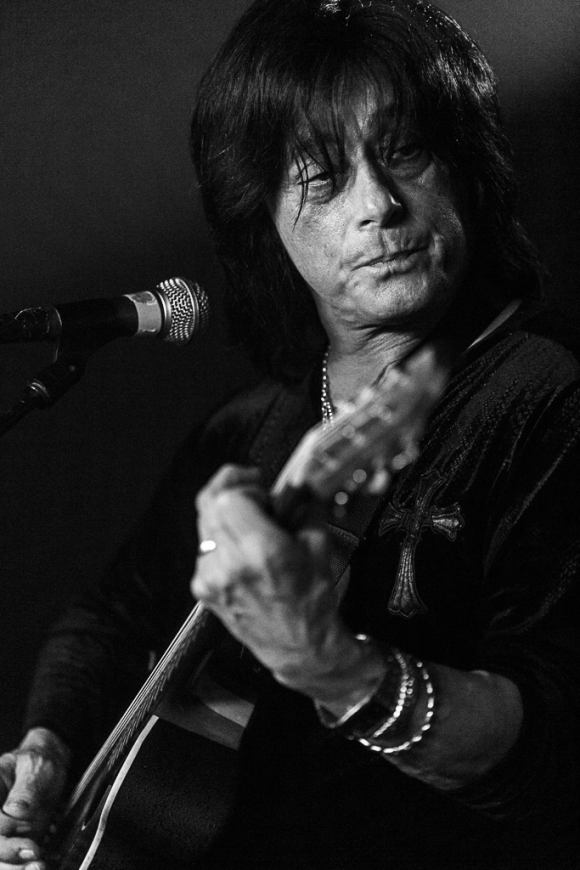 If you were of a certain age, and living in the US, you loved rock and metal. Particularly English metal.
Every guy wanted to be in a band; some great musicians came out of the 70s in the US. UK bands filled giant arenas and played to capacity crowds. Led Zeppelin reigned supreme (and for many of us still does, not least with the re-release of Physical Graffiti on its 40th anniversary – but I digress).
If you worked at it long and hard, you became a halfway credible guitarist.
If nature had particularly gifted you and you worked at it, you could sing passably. If you could play remarkably well, had a perfect voice for rock, and could write, then you could only be Joe Lynn Turner.
This was the guy from New Jersey who joined Ritchie Blackmore's Rainbow for much of the 80s and was on Deep Purple's Slaves & Masters.
This guy from New Jersey who played to tens of thousands in stadiums invited us to have a nice, warm intimate show at the Moorings. And we loved it.
JLT is touring; it's an acoustic show with two other guitarists. Being able to hear music stripped down to an acoustic essence is a good way to figure out if you're just listening to someone who can deliver a few power chords via some distorting electronics or someone who can play with some subtlety and skill.
I dare say he'd won us over before he was through the first few measures of his opening piece 'Stone Cold.' He finishes, tells us he 'looks like a criminal' under the bright lights, and asks us to just shout out any questions as he goes along.
He then tells us about a recurring dream and a face that haunted him – and 'Street of Dreams' is next. People have brought along their treasured memorabilia; he promises to sign these later. Soon he mentions Ronnie James Dio and sings Catch The Rainbow.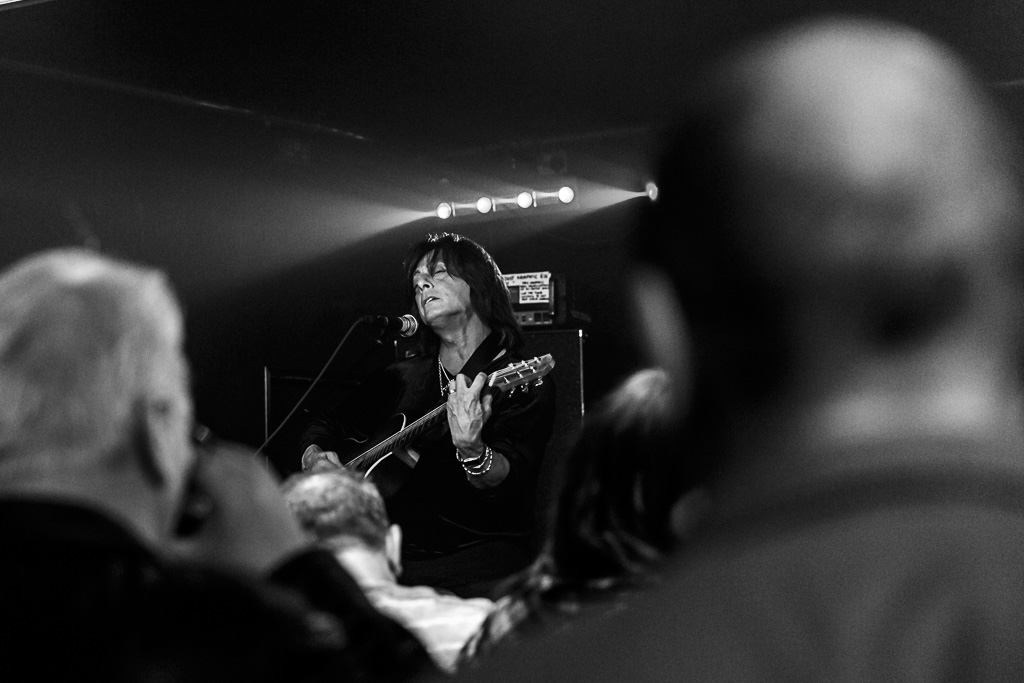 He's doing material that showcases his considerable gifts. He's taken tracks from Slaves & Masters; he's covered the Beatles' Blackbird and When I Saw Her Standing There; he's done Van Morrison.
This night is more like hanging around with your friend who plays guitar, as you talk.
I'd never imagined this would turn out to be such a warm, friendly, down-to-earth evening – but it gets even more so.
We wind our way to the last few songs. Deep Purple's Hush is near the end; and by now most of us are singing. But as the show nears its end, we get the extraordinary treat of an acoustic Smoke On The Water. I've seen Flash in the room; he's grinning from ear to ear. I think that every single person was singing along. Remembering this moment makes me want to sing it aloud again now.
He's off; he explains the band have an early plane to catch. All I can say is thanks for a great evening, and if you find out that Joe Lynn Turner is heading your way, I'd suggest you get there.
On a personal note.
I never thought I'd see a show quite like this; JLT virtually made a friend of everyone there. When he mentioned Ronnie James Dio, I was catapulted back to the late 70s when groups like Elf, The Rods and The Numbers were swelling up in Dio's hometown, and the impression they made on me then which lingers.
Somewhere I have an old cassette tape (is there any other kind?) of Dio singing before he broke big. I must find that tape.