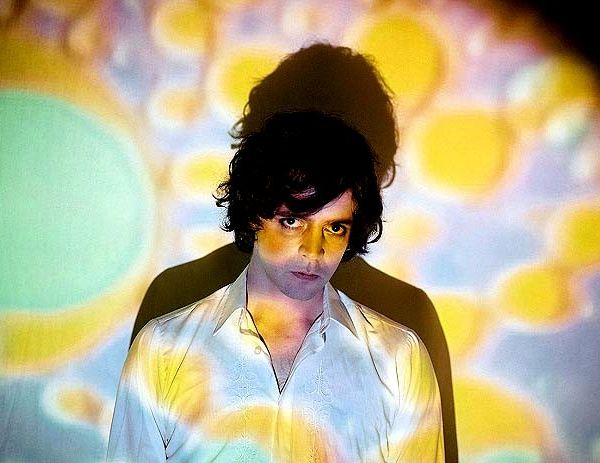 By Chris Ramsay, Forviemedia.
'One thinks of it all as a dream' is a play written by Alan Bissett and directed by Sacha Kyle. It charts the 1967 release of Pink Floyd's début album, 'The Piper at the Gates of Dawn' and the erratic behaviour of frontman Syd Barrett. Is he having a drug-induced breakdown, or is he playing an elaborate joke on the band and the music industry?
The play takes the form of dreamlike sequences and vignettes; occasionally it verges on pantomime.
I took loads of LSD and it was nothing like what the play shows, but that's how acid and theatrical interpretation should be.
I saw the Floyd live a couple of times at festivals back then – that and the fact I once spent a weekend in Roger Waters' Mum's house made aficionados of the band jealous. These fanatics carried Floyd albums around with them. I told them that I thought Floyd was a great singles band, that I was totally wasted during my late teens and beyond. It confirmed what they suspected – I was the one with a problem, the wayward idiot winding them up.
In 'One thinks of it all as a dream', acid guru and Scottish psychiatrist RD Laing puts in a couple of surprise appearances.
"How do you know it's Syd who has the problem?" he asks Roger Waters.
This poignant play was specially commissioned by the Mental Health Foundation for the Scottish Mental Health Arts & Film Festival. It was co-produced with A Play, A Pie and A Pint, Traverse Theatre, Òran Mór and Aberdeen Performing Arts. The hour-long play manages to paint a vivid portrait of a revolutionary period in pop music and to sketch a character study of one of its most influential, enigmatic and complex figures. It stars Euan Cuthbertson as Syd Barrett.
Syd was the principal songwriter behind 'The Piper at the Gates of Dawn', a masterpiece, and he wrote a handful of strong early singles that helped define the psychedelic age. Syd however was happiest when he was painting. Unlike many of his contemporaries – Jimi Hendrix, Brian Jones, Janis Joplin – Roger 'Syd' Barrett survived that era; he died in July 2006 aged 60.
'One thinks of it all as a dream' was performed at the excellent Lemon Tree. A Play, A Pie and a Pint is great value for £11, and the format has whetted the appetite of Aberdeen's culture vultures – the venue was packed for the matinee performance on November 4th. The audience was principally of a certain vintage: I didn't spot anyone having acid flashbacks.
Alan Bissett is a playwright, novelist and performer who grew up in Falkirk, where he has a street named after him. He won the Glenfiddich Scottish Writer of the Year award in 2011. Alan and Sacha Kyle are one of Scotland's most acclaimed writer-director teams, creators of Edinburgh Festival Fringe hits such as The Moira Monologues, The Pure, The Dead and the Brilliant and Ban this Filth! Sacha's recent credits include Turbo Folk and What the F**kirk?
Related reading:
http://www.sachakyle.com Sacha's website
https://www.opendemocracy.net/uk/alan-bissett/david-maclennan-portrait-of-life-in-theatre Alan Bissett article – 'Portrait of a life in theatre'
Comments enabled – see comments box below. Note, all comments will be moderated.