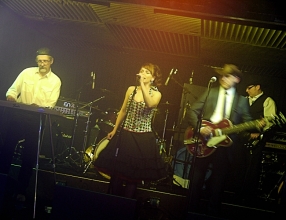 With thanks to

Matt Duncan
.
Music lovers thinking 'bout moseyin' on down to The Moorings this Saturday may want to keep one eye on the exit, the other out for trouble, their heads down, and their hands close to their holsters as liquor-swillin', sharp-shootin', crazed country cowboys The Malpaso Gang come a-calling.
Aberdeen's newest country band, The Malpaso Gang, proud heirs to the long tradition of outstanding country music rooted in the fertile forelands of the Grampian Highlands have claimed the title of… "Best Indie Band" in the Aberdeen Fudge Music Awards.
They credit their success to a profound love for professional wrestling set to a soundtrack of Buck Owens, and their legions of adoring fans.
The band's spokesperson, Nina Eggens, after downing her 8th shot of whiskey and shooting out all the bottles behind the bar, aiming from the hip, told Aberdeen Voice:
"We're so proud. It's all down to Hank Williams song, 'Rambling Man'."
It was the train whistle that apparently set off the fusillade, claiming the lives of the cheap liquor behind the bar leaving no survivors.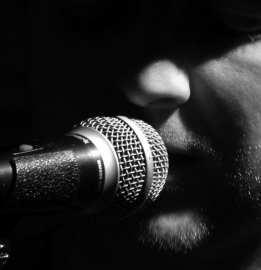 Bail for the Gang's sharp-shooting lead singer has to date been unforthcoming, and it has been reported that the band's decision to prioritise the raising of money to pay off their bar bill may be the cause of the delay.
The bar tab resulted from drinking which followed the brawl that erupted when, while claiming an unrelated award for stranded steel guitarist Son Henry, Matt Duncan made an insightful comment about a neighbouring city in an unfortunate moment of candour and honesty.
Bassist Dave Haxton, off to fetch another pint, could not be reached for comment.
All of which is appropriate, because as we all know, country music is all about true stories. And all this, they swear, is true.
The Malpaso Gang will be supported on the night by Edinburgh psychedelic-garage–punk band Acid Fascists, and local folk rock artist Foxhunting.
The Malpaso Gang
Acid Fascists
Foxhunting.
Sat 26th March @ The Moorings.