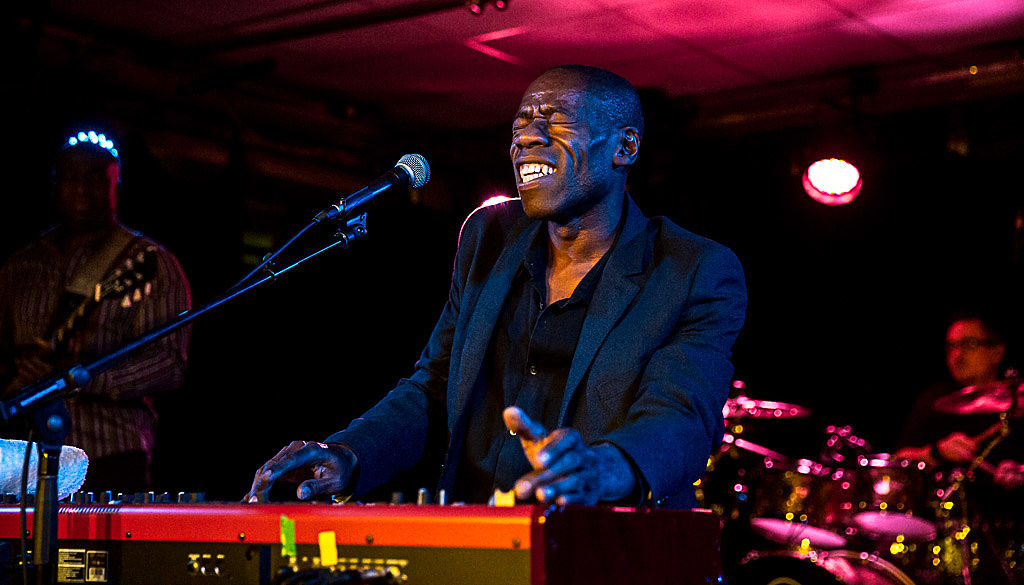 By Suzanne Kelly.
Andrew Roachford's night at the Lemon Tree was a tonic, and all sorts of people were there for a bit of remedy.
People may have arrived with their personal assortment of cares and troubles.
By the time we left, people were smiling, happy, chilled out, and more than a little thrilled. Cares banished for the night, courtesy of Roachford.
With a voice like moonlight through a stained glass window falling on deep blue velvet, Roachford had quite a roomful of admiring women. The girls in front of the stage didn't stop swaying all night; by girls I mean ladies from 18 to about 68. This by no means meant this was a show for the ladies alone; there were plenty of men enjoying the show too.
That's some backing band with Andrew Roachford – percussion, bass, guitar were faultless and tasty. But if Roachford had us all smiling, his playing had me utterly transfixed. His fingers and hands flying over the keyboards seemed to blur at some points; the subtlety and dexterity with which he got the precisely-desired tones, nuances, expression will stay with me for quite a while.
Charming the audience in between numbers, he took us on quite the musical trip. His version of 'Ain't No Sunshine' is unique; there's something about how he does it that takes a heartbreaking classic and throws light on it – and somehow he lightens the mood of it.
Avoid my prose on the matter, cut to the chase, and go listen yourself. It's on his new album which was on sale on the day, and which you'll find at www.roachford.co.uk. You'll also find a powerful version of Paul Weller's 'You Do Something To Me', and a take on John Lennon's 'Imagine' that Roachford's remade with his own seal.
"This album showcases some of the songs that have fired me up over the years to become a performer and to look, to bring the magic in every show I play," Andrew explains.
"I once read that a sign of a good singer wasn't just about ability but more importantly about someone that when they sang you believe every word."
He'd also played a sweet version of 'Family Affair' which had the room singing. For me his version of Red Hot Chili Pepper's 'Under The Bridge' was particularly moving. The musicians couldn't have made a more solid, credible, flowing job of a single note of this.
Andrew explains that
"Growing up surrounded with Jazz and Soul, and working in the studio with The Clash as a teenager" gave him an incredible grounding in music. "I've never categorized music, I listen to music that moves me…. and that's what inspires my writing".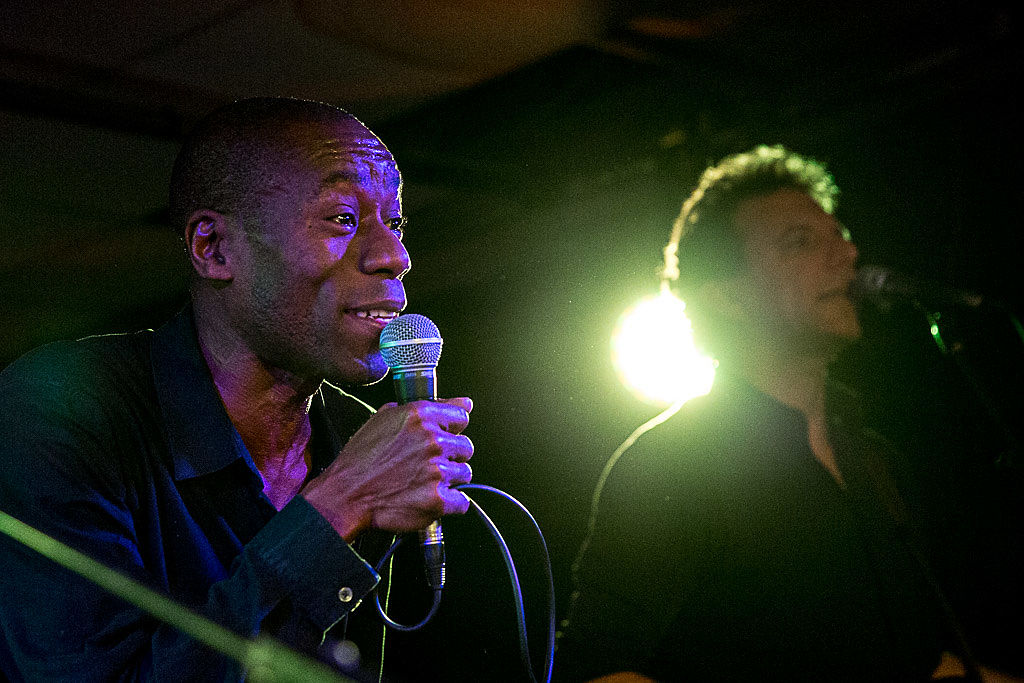 Pigeonholing him isn't possible, and I don't see why anyone would try.
This is a vocal and keyboard artist of a kind they're not really making any more. Get some of him live if you can; get the album at least. He seemed happy, relaxed, and friendly; and it seems like the whole of the Lemon Tree was there with him on the night.
Next time I can catch him, I definitely will.