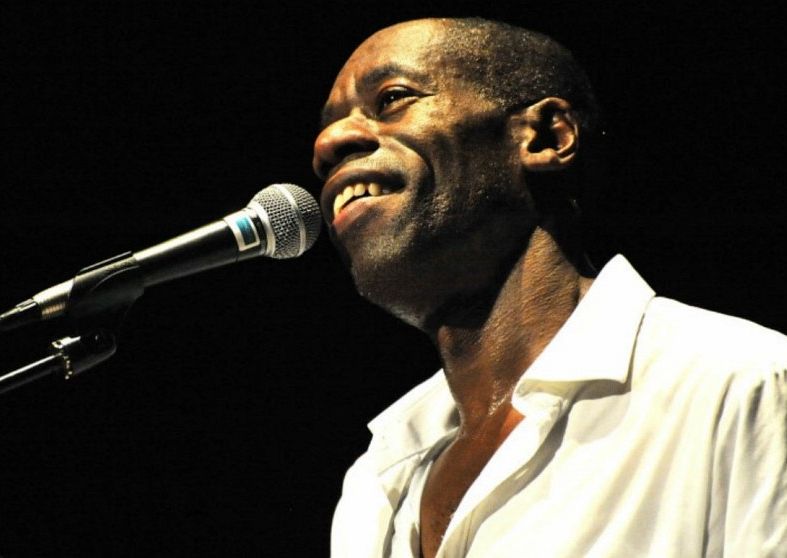 With thanks to Suzanne Kelly.
Andrew Roachford is back with a stunning new album – 'Encore', and is set to appear at the Lemon Tree on 6 March. The album release coincides with a UK and European tour that kicks off in March in the UK and sees Andrew Roachford on the road – a truly unique and electrifying performer and artist.
The past three years have seen Andrew co-writing and touring with Mike and the Mechanics while also  enjoying film success by the way of having his song 'Cuddly Toy' placed in the movie 'Alpha Papa'.
Andrew explains that "Growing up surrounded with Jazz and Soul, and working in the studio with The Clash as a teenager" gave him an incredible grounding in music.
"I've never categorized music, I listen to music that moves me…. and that's what inspires my writing."
The 'Encore' album contains what Andrew does best. Working with a full live band to capture the powerful performance that Andrew is so well known for with simply stunning results. Andrew says:
"Simplicity is the key."
 Stand out tracks such as Sly stone's 'Family Affair', with it's honest production, and the uplifting version of the Bill Withers classic 'Grammas' Hands"' with its heart rending lyrics perfectly showcase Andrew's vocal performance, the sound of an artist on top of his game.
Taking the old and reinventing it to new are a core theme of the 'Encore' album.
Andrew explains:
"This album showcases some of the songs that have fired me up over the years to become a performer and to look, to bring the magic in every show I play.
"I once read that a sign of a good singer wasn't just about ability but more importantly about someone that when they sang you believe every word ".
Andrew Roachford
Friday 26th Feb, 7.30pm.
The Lemon Tree,
5 W N Street,
Aberdeen,
AB24 5AT
Tickets:£15  https://securetickets.boxofficeaberdeen.com/
Ticket office: 01224 337688
Further Information:
www.roachford.co.uk/
Facebook