Steve Harris spent some downtime from Iron Maiden at Lemon Tree with his new band, British Lion. Andrew Watson was in attendance. Pictures by Dod Morrison.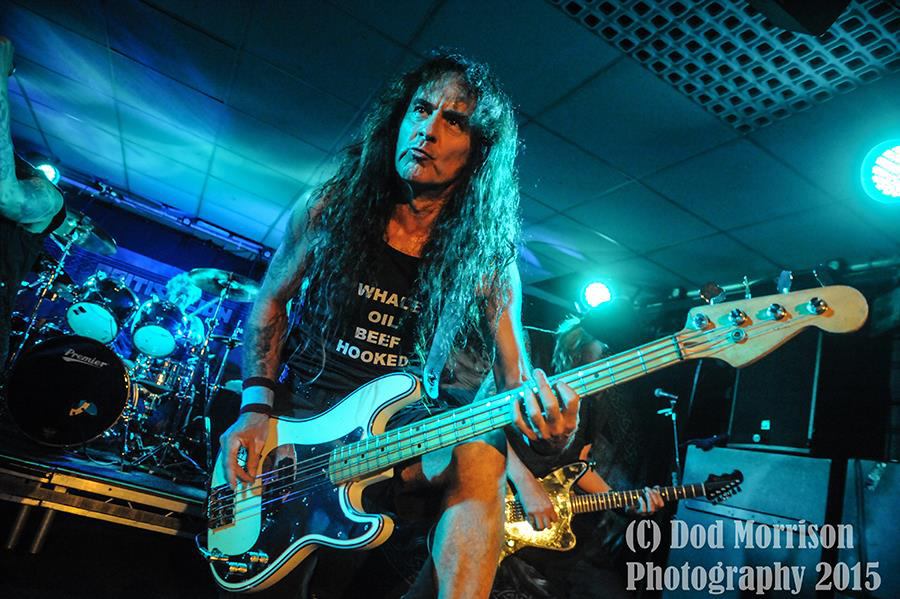 The album was released about three years ago, so it was refreshing that some newer material was thrown into the mix.
Upon the band name itself, Harris has reasoned it wasn't necessarily harking back to the days of imperialist might on these shores; but more like supporting your local football team.
He certainly knows how to do that, with West Ham's crest emblazoned across the body of his bass; his guitar strap a thick, woolly claret and baby blue.
Soft on the shoulders the key to his longevity perhaps. The Hammers, also known as the Irons because they were founded on Thames Ironworks – 'Up the Irons!' – provides a possible link to the origin in the name of his most famous musical endeavour.
One can't help but draw at least some initial comparison to this setup and the formative spell of Ozzy Osbourne's solo career. They were originally meant to be called Blizzard of Ozz, yet in the end that was only the name of the debut album and not the band itself. Yes, again as in Iron Maiden, Harris is the primary songwriter, unlike Ozzy.
However, why say onstage the band is called British Lion, when the CD says it's Steve Harris and that's merely the album title. It makes sense in both instances from a marketing perspective, one would suppose. Band rebelling against record label? Never!
Before all that, though, were support act The Raven Age, of London. These guys featured none other than George Harris, Steve's son, on guitar. They were really interesting, actually. The brutality of more modern heavy metal, combined with a more classic rock sensibility of desire for melody and completely refraining from screaming and growls.
What's more, they actually looked like they were enjoying themselves and, shock horror, you could even catch them smiling from time to time. The only drawback was the singer appearing to thank, come the end, Edinburgh for a good show. Whoops. Which was kind of strange because Aberdeen was mentioned mid set prior to that, so let's put it down to a mere lapse of thought; engaging tongue before brain.
It turned out they were actually a man down, with their current guitarist away getting married. The fill-in did a tremendous job. Oh, and Harris Jnr was every bit as flashy, dextrous and brilliant as his father; albeit just on a different instrument. As is done a lot, both guitarists took dual responsibility for leads and solos, but you could tell he was their driving force; and that's no disrespect to the aforementioned.
Overall, very good.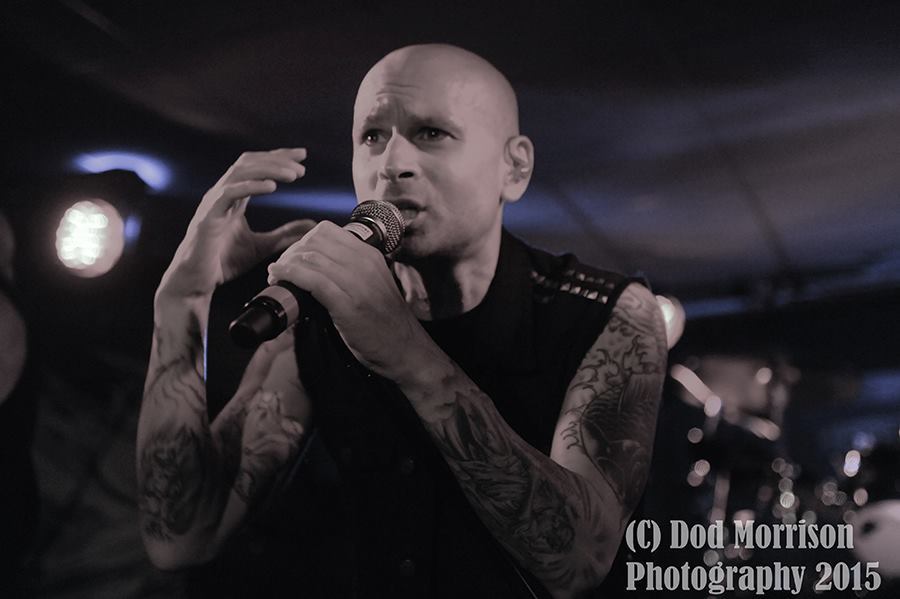 Main act British Lion opened with the thundering 'This Is My God'. This was quite a grungy number and a fair old rocker to get the crowd going. Think Alice In Chains or Stone Temple Pilots. Yet another comparison would be that the singer sounds like Brandon Boyd of Incubus, and that's only part of his range.
His opening salvo to the audience was something along the lines of 'the harder you work for us, the harder we work for you'.
The Aberdeen audience, perhaps conscious of perceived reticence in comparison to more vocal places like Glasgow, and of course, Edinburgh, duly accepted the challenge and went on to do this with much aplomb. Later he said the latter were good but Aberdeen was better. Very diplomatic.
He went on, perhaps as a titbit in reward for the crowd's raucous behaviour, to explain that 'These Are The Hands' was about his hometown, it's history and it's struggle and perseverance to this day.  It's driving, epic and links well to the tribal pride in your area or nationality.
There were chances aplenty to wave your arms in the air and clap to the beat of the drums, call and response football-esque chants and get shot by Harris Snr and his machine gun bass.
The song selection was generally good and featured, as said, a lot of new material. The likes of 'Karma Killer' was omitted, which was a shame because it's punchy, groovy and little like anything Iron Maiden has ever done.
Speaking of the Irons there were at least a few numbers that sounded like that kind of material, but never explicitly so. Just like Bill Wyman warned his Rhythm Kings wouldn't play Rolling Stones songs at the Music Hall a few years back, so British Lion are within right to demand the same.
However the influences do creep into some. Who is the audience to claim they don't like the sound of dual guitars, or the performer to claim they don't like pretending they're Thin Lizzy when they're doing them?
A pretty lively night, considering it was a Monday.