Music lovers of every age converged on The Lemon Tree on 21st November, with good reason: Steve Cropper, and Animals & Friends had come to town. Suzanne Kelly and Julie Thompson joined them.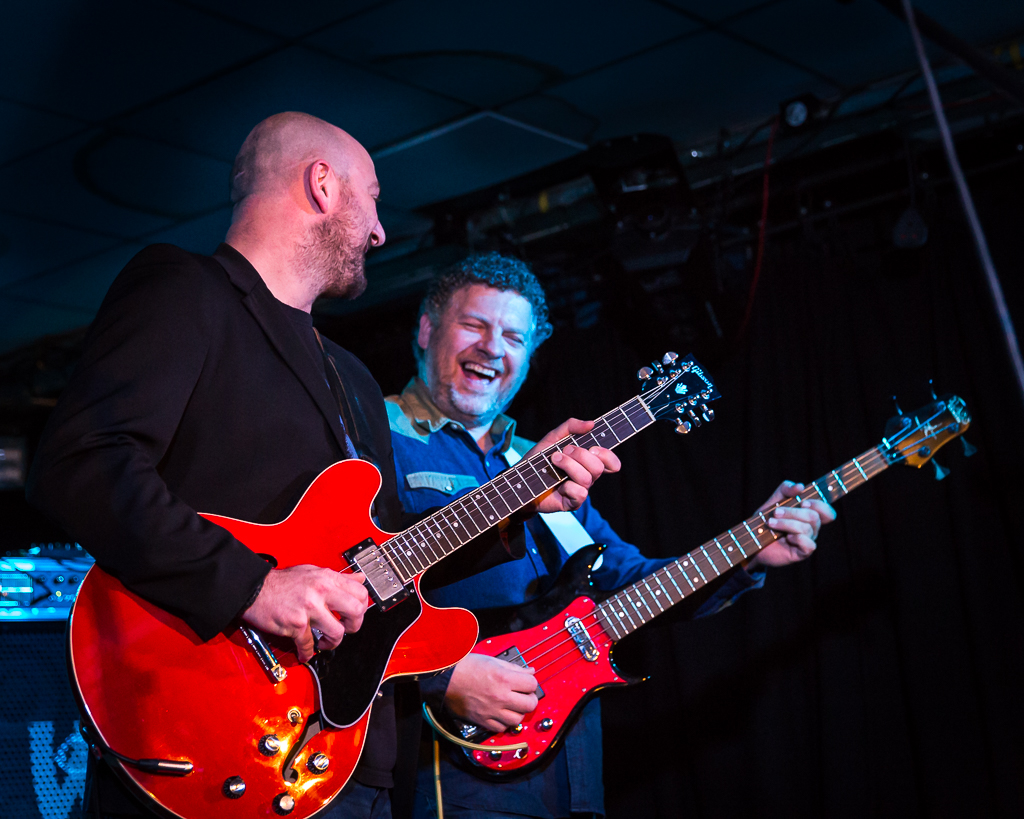 The Animals' music filled the heads of children of the 60s and subsequent generations; it was part of a pure, strong, British Invasion which certainly inspired musicians in the USA and UK alike.
Over at Stax Records, the legendary home of some epic, timeless classics, house guitarist Steve Cropper was writing equally powerful music.
The riffs, beats and lyrics of the musicians involved have aged very well – everyone can relate to the sentiments of 'We Gotta Get Out Of This Place'. When the musicians involved got together for this tour, nights of guaranteed feel good, sing along music was promised and delivered.
The first set saw some classic Animals & Friends songs – 'We Gotta Get Out Of This Place' had everyone singing along.
People in their 20's sang along with people in their 50's; everyone thoroughly enjoyed themselves. 'The House Of The Rising Sun', a Dylan track made a worldwide hit by The Animals back in the day closed that set. The lineup was John Steel & Mick Gallagher (The Blockheads, The Clash, Paul McCartney) – plus Danny Handley (performed with Spencer Davis, Bobby Elliott, Ric Lee (Ten Years After) & Scott Whitley.
Seeing music performed by the people who created it is always amazing, but to see Steel and Gallagher in particular will stick with me for some time. The keyboards were thrilling live, and of course all was note perfect throughout.
After the interval Steve Cropper joined the group.
Cropper was the veritable guitar king of Stax Records, home of many 1960s epic songs.
His Peavey tortoiseshell guitar would have some tales to tell if it could. Cropper's playing did the talking; Eric Clapton may have earned the nickname 'slowhand' for his playing, but Cropper deserves this title as much if not more so.
Cropper's stories of how songs were written were funny and down to earth. Being interrupted while about to have a bath, a girl's phone number – the most mundane of circumstances led to songs, which will be long enjoyed.
'(Sittin') On The Dock Of The Bay' had everyone – security, bar staff – singing and whistling with the band. It's hard to remember a more upbeat, happy evening on the live music scene in Aberdeen than this one.
As the promoters advised:
"2007 marked founder member John Steel's 50th year as performing musician. Back in 1957 he and The Animals co-founder Eric Burdon began plying their trade in and around their native Tyneside with not the slightest inking that they would – in a very few years – find themselves part of a group that would be forever bracketed with the very best of British music – The Beatles, The Rolling Stones and The Yardbirds – and respected all over the world.
"The Animals were also be the second British band after The Beatles to top the American charts with their multi-million selling anthem, 'House of The Rising Sun'."
It is hard to think that music that is still so fresh is half a century old. Everyone who works hard, who has to struggle related and always will relate to 'We Gotta Get Out Of This Place' for instance.
Long after today's disposable gimmicky pop hits are forgotten, people will still be enjoying Cropper's writing and musicianship, along with an almost peerless Animals songbook such as we enjoyed tonight. Go see these people if the chance arises; you won't regret it.