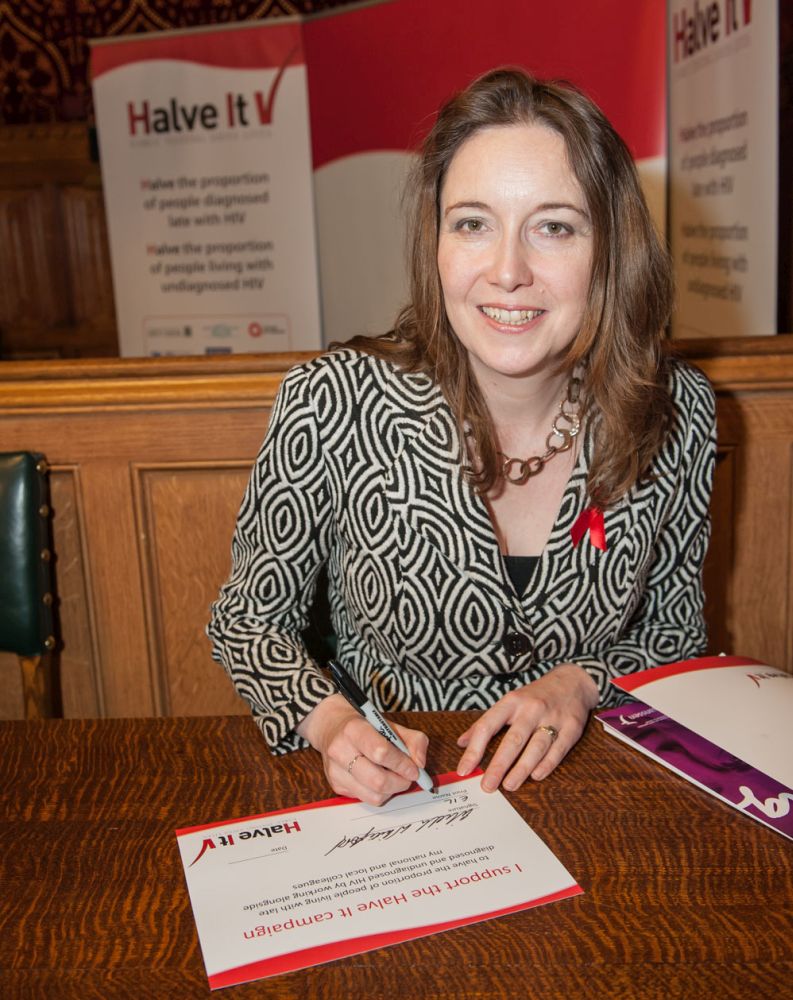 With thanks to Paul Robertson.
The SNP's Spokesperson on International Development at Westminster, Dr. Eilidh Whiteford, has called for more effective international assistance as the world recognises those living with HIV/AIDS.
The Banff & Buchan MP, who previously worked for an international charity, will attend a debate in Parliament on 5 December which could lead to the UK making a binding legal commitment to spend 0.7% of its Gross Domestic Product (GDP) on international aid.
The move has been supported by more than 40 organisations representing millions of people across the UK.
Dr. Whiteford explained:
"The figure of 0.7% of UK GDP is a small contribution to international development that makes a big difference to the lives of people in developing countries. With countries across Europe making similar commitments, we have the opportunity to make a really positive impact on the lives of the world's poorest."
The call coincides with World AIDS Day, observed on 1 December, which recognises those across the world living with HIV and AIDS. Over 30 million people in the world suffer from the disease, and the number of people living with HIV in the UK continues to rise.
Dr. Whiteford commented:
"The rising number of people living with HIV/AIDS in the world is fuelled by the spread of the disease in developing countries where prevention and treatment options are under-developed. This is just one area where international aid from the UK and other wealthy countries can make a real difference to the lives of individuals."
"The proportion of people living with HIV/AIDS in the UK is still relatively small but World AIDS Day offers us the opportunity to reiterate the messages around prevention, getting tested to know your status, and challenging the stigma and misunderstanding that surrounds the disease. It is important to recognise the enormous level of work done by charities like HIV Scotland, the Terrence Higgins Trust and the National AIDS Trust, in seeking to help people understand the disease and live with their condition."
Red ribbons for World AIDS Day are available to buy in most large shops and proceeds go to HIV/AIDS charities.
Comments enabled – see comments box below. Note, all comments will be moderated.
[Aberdeen Voice accepts and welcomes contributions from all sides/angles pertaining to any issue. Views and opinions expressed in any article are entirely those of the writer/contributor, and inclusion in our publication does not constitute support or endorsement of these by Aberdeen Voice as an organisation or any of its team members.]