More than half the people in Aberdeen over a certain age seem to claim they were at the Music Hall when Led Zeppelin played. That night went down in local musical history; those who were actually there still enthuse about it. The Temperance Movement's night at the Lemon Tree on Saturday 26 April will be remembered as likewise legendary in the years to come. Suzanne Kelly reports; photographs by Julie Thomson.
New bands are (finally) arising from the ashes. Sliding ratings signal the decline of the anodyne TV talent show and prefabricated boy/girl bands whose members don't have a clue as to how to play, let alone write (but who have great skin and haircuts).
Of the new, great acts coming over the horizon, The Temperance Movement must be the most promising, accessible and talented.
A sold out Lemon Tree witnessed one of the most inspired and inspiring acts that venue is going to see. Ever. Am I overstating the case? Not even slightly.*
TTM at first hearing invites some obvious comparisons with The Black Crowes, but they have learnt lessons from a  host of country, rock and punk icons. Vocal inspiration seems to be taken from diverse sources ranging from Soundgarden and Pearl Jam (rough, edgy soulful vocals), through to Pure Prairie League and Little Feat (countryesque harmonies).
There is a point in the show where an instrumental section veers towards The Grateful Dead's unpredictable, country improvisation. Ballads evoke acts from Lynyrd Skynyrd  through to Johnny Cash and back around again to guitar-driven Zeppelin-tinted tracks. Chord structures veer from pure country and western (Chinese Lanterns) to simple old-fashioned rock (Be Lucky).
TTM have built on some solid cherry-picked foundations, adding some powerful lyrics and insights which you'd expect from a band that'd been together for decades.  The end result is music that is unique, and more than the sum of its parts.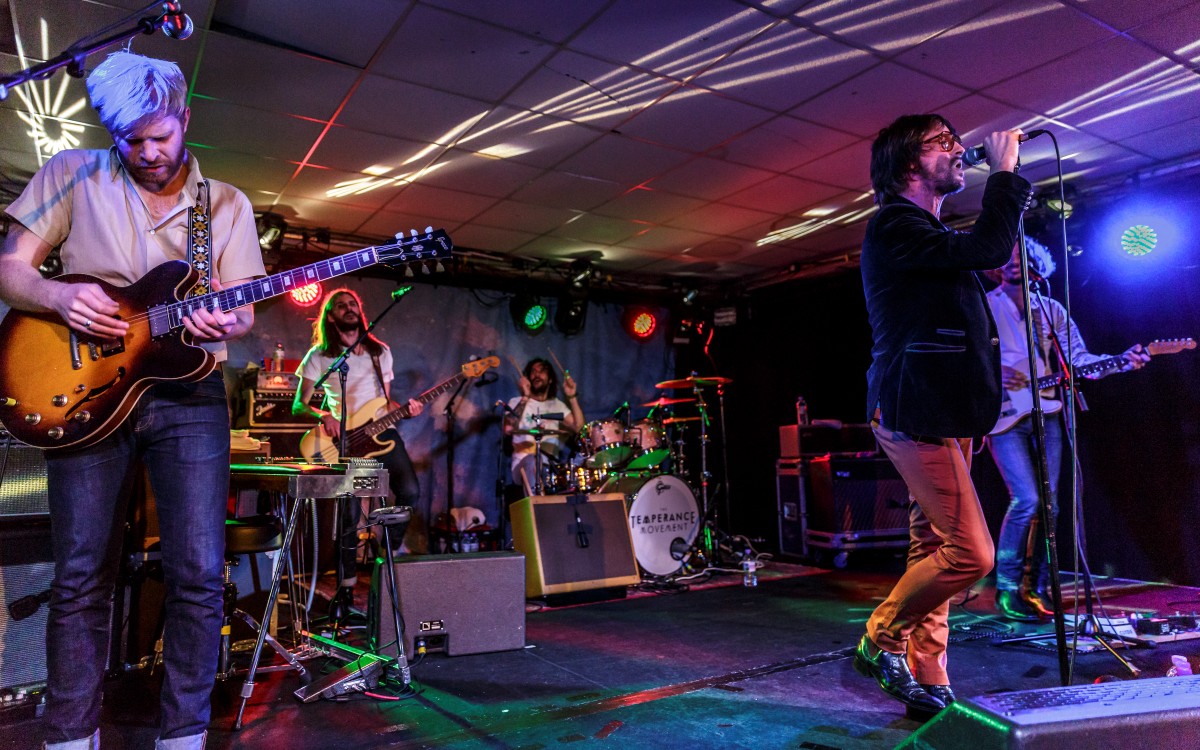 This is kind of the Shakespearean method approach to southern rock flavoured music. Shakespeare basically worked by taking the best plots, devices, structures and literary tools (alliteration, versification and other highbrow stuff), and turned them into works people will always remember.
In their own fashion, The Temperance Movement has used the same approach to crafting their music.
When you look at a track such as 'Chinese Lanterns'; musically it is a country track. Guitarists Luke and Paul play this sweetly, gently, but in such a way that you know it's a brand new song belonging in 2014 more than in 1954 Nashville. As to the lyrics and their delivery; it's a Shakespearean sonnet – simple, true, honest, and structured in such a way that's so original and so haunting, you won't forget it anytime soon. I think everyone on the Lemon Tree floor sang along with it.
"I took one for the team but I never played the same
They wrote my story and they asked for my name
But I knew
And I learned how to lie how to make believe
I tried for hours to pull you out of my sleeve
But I knew
"Love don't wait around for you to catch on
Try to work it out you won't before it's gone
Life don't always go the way you want it to
And I can't wait around for you"
– The Temperance Movement
Read more at http://www.songlyrics.com/the-temperance-movement/chinese-lanterns-lyrics/#ToXFRy0QIY4u2VdF.99
Or as my companion for the show Alex put it on hearing the song for the first time tonight 'Oh my god, I'm going to cry, that's the f*cking saddest thing  I've ever heard in my life! And it's so beautiful'. I think she bought two CDs at the end. And so did I. Mine are up for auction on Ebay, signed by the band; all proceeds to be split between Sea Shepherd and Willows Animal Sanctuary.
We didn't get to hear 'Serenity', but we heard virtually everything else, including a new track (future album is eagerly awaited). 'Be Lucky' is one of the most upbeat tracks of the last few years; everyone loved it. I will have to find out more about how they write their lyrics.
When it comes to love songs such as 'Chinese Lanterns', 'Smouldering' and 'Serenity' – you'd think they could only have been penned by someone who's been around the block more than a few times – and had a very, very tough time of it. And yet the other upbeat songs are so simple and cheery that they are equally infectious, just for different reasons.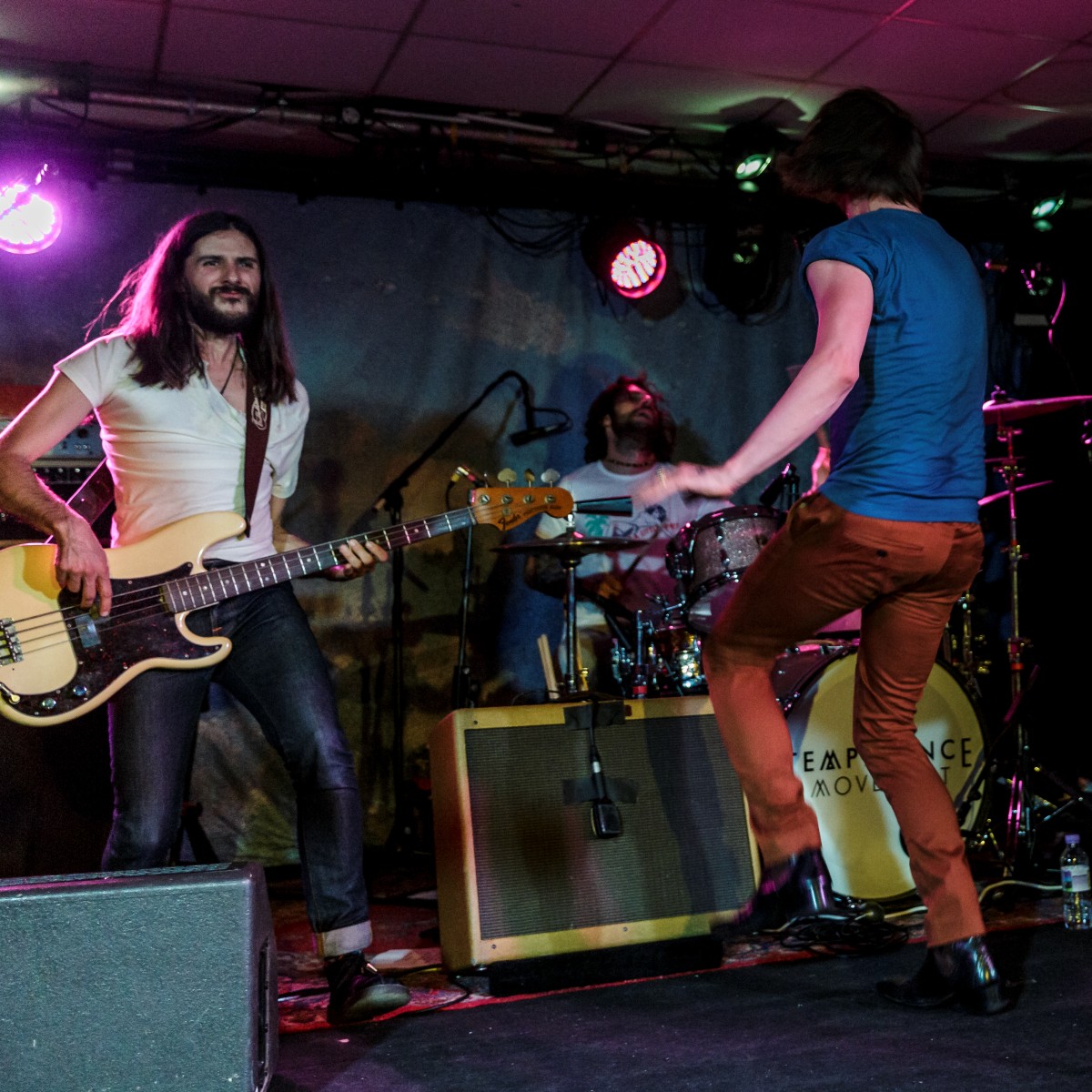 The upbeat side to TTM had everyone electrified. The opening track 'Ain't No Telling' is an unashamed feel good song; powerful and far from the melancholia of the band's love ballads.
A few numbers in, and they played a track where Campbell's voice softened. 'Smouldering' is not a musically complex song.
But the seeming lack of complexity of so many of their pieces is what makes them so accessible, memorable and positively haunting. And you can write something that's both simple and beautiful if you don't know your craft well. 'Are you still smouldering for me?' was being sung by everyone in the place.
The band consists of brilliant guitarists Luke Potashnick and Paul Sayer; Phil Campbell on vocals (and occasional guitar); Nick Fyffe bass and percussionist ('drummer' doesn't quite do it justice) Damon Wilson. Mind you, they are all vocalists as well, as you'll appreciate when you sensibly go to see them.
The Black Crow's Chris Robertson is clearly one inspiration and influence on vocalist Phil Campbell, but depending on whether he's trying to cheer you up or make you think of lost loves, his delivery may invoke Kurt Cobain, Dan Fogerty, or Eddie Veder .
Other songs on the night played by the band, and sung by the entire Lemon Tree audience, included 'Be Lucky', 'Only Friend', and 'Lovers and Fighters'. During the first encore, 'Pride', I am sure I saw a bunch of guys crying. When the band finally stepped to the front of the stage and took their last applause, no one wanted the night to end.
And the night didn't end for a while. After a brief break, they came, and talked to virtually every remaining fan in the venue. They run competitions on this tour whereby fans can nominate a local drinking den to hang around in, and the winner meets the band based on the number of votes they get on social media sites.
Tonight the band talked to everyone.
It was incongruous; the same men who'd just floored the Lemon Tree were unassuming, polite, friendly and happily chatting to everyone with complete humility. I'd only like to think they left Aberdeen as happy as they'd made those of us who were there.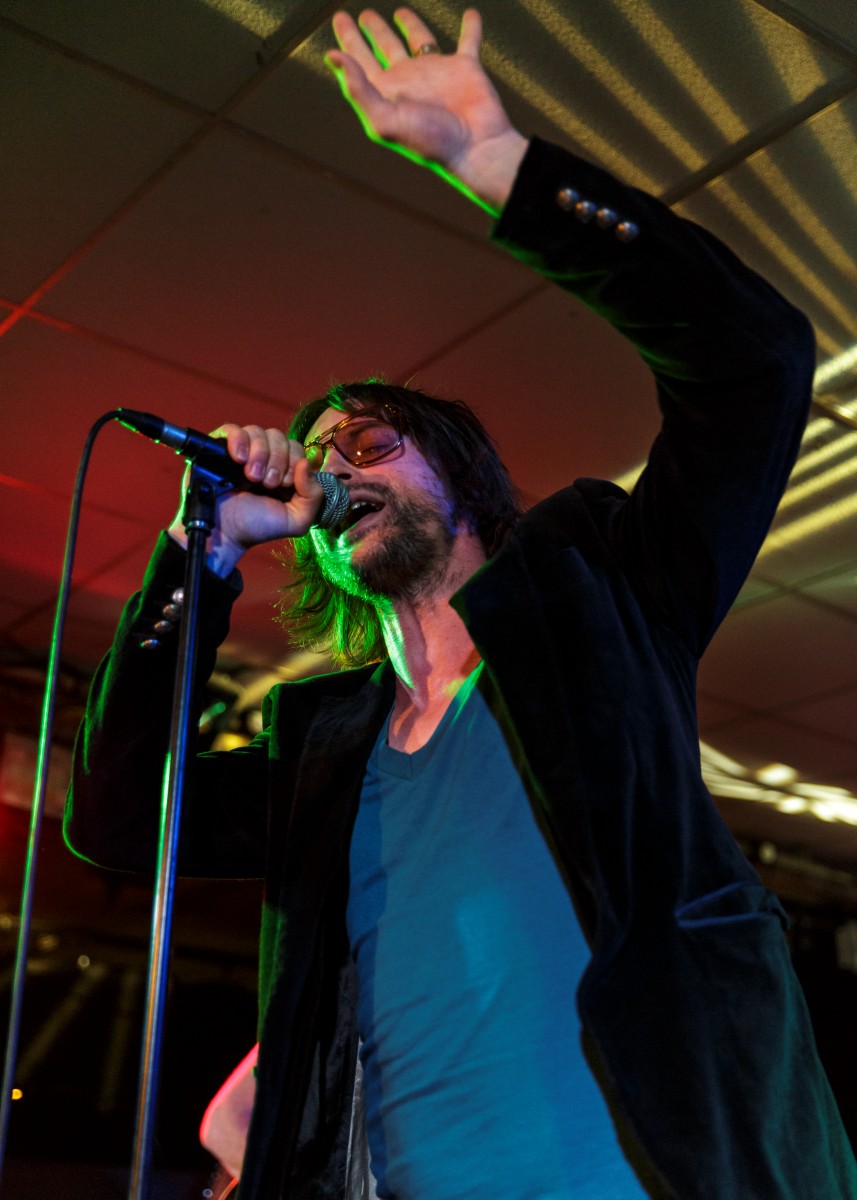 The crowd surprised me – not because it was packed like sardines (it had been sold out), but because everywhere I turned there was either a talented local musician, or a really tough looking 6'6" guy and his mates singing love songs to each other. Men who might have looked at home at an Iron Maiden show were arm in arm singing 'Love don't wait around for you' and feeling it. I've never seen such an atmosphere in Aberdeen before, and doubt I will again.
The songs of love, loss, redemption and, well serenity are probably the most powerful in terms of gaining audience solidarity; the funky, happy upbeat songs such as make you feel better after a TTM slow ballad has left you close to tears (but you're never sure if they're tears of joy or loss).
The most baffling thing about this band is how they can be such affable people off stage (they hung around for ages after the show meeting fans, talking and signing CDs, drum sticks, drum heads and set lists).
The Temperance Movement are without any doubt in my mind the new band of the decade; possibly the century. I'd go see them again in a moment, and will be checking their schedule to do just that.
*Personal note stuff:  I used to love nothing more than live music; seeing acts I loved and up upcoming bands. For a number of years I failed to find any young signed acts that caught my imagination, impressed me with their playing or lyrics, or could even perform live to a decent standard. I just stopped going gradually, and lost a lot of my passion for new music.
Then Julie played The Temperance Movement on a trip to Dundee last year.
She and other people told me that they were amazing at The Tunnels. At the first few measures, I thought 'this is probably just another over-produced act that's trying to be The Black Crowes'.  By the time I'd heard 'Smouldering' I was seriously impressed, and by the time I'd heard the full album, I was fully hooked. I had to see them live. This is the act that woke me up and got me hungry for live new music again. Cheers.
Comments enabled – see comments box below. Note, all comments will be 

moderated

.