It's not often that I feel motivated to put fingers to keyboard following a covers band's set, but Banffshire loons John Stewart, Iain Lyon, Bill Cameron and Rob Lawson are not just any other band. As a fellow native of God's Own County, I braved Saturday night in Belmont Street, but willingly, writes David Innes.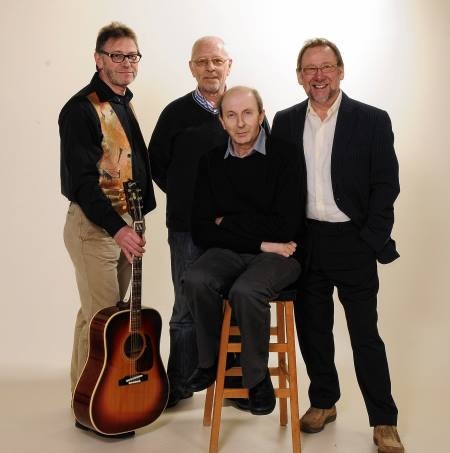 Apart from a period where an industrial injury saw Bill unable to accompany Rob in a pulsing, driving rhythm section, the Copycats have been together for 51 years.
During that half century, they've fitted in spells in Munich and Hamburg in the wake of Merseybeat's triumphs, had their fine debut album as My Dear Watson cruelly shelved without release by DJM Records and, under that Holmesian guise, drew capacity crowds to dance venues throughout Scotland due to their reputation as one of the country's finest acts.
In the NE, popular opinion was that only the Billy Steele Combo came close to matching them for skill, performance and appeal.
With a golden jubilee 5-track CD 50 Years On just released and a host of live appearances behind them in recent months, Aberdeen was lucky enough to have these legends pummel out a two-hour set of astonishing craft that confirmed their reputation.
The dance floor was never empty and the applause generous and heartfelt. Bands a third of their age would have struggled to maintain this level of performance.
The set was angled towards tasteful Americana, home ground for the Copycats. As Bill Cameron told me as we newsed before the show, their unreleased album was 'heavily influenced by The Byrds, Crosby Stills and Nash, those kinds of bands'. What we got included Copycats' takes on The Band, John Hiatt and a dozen more such melodic but gritty blue collar acts.
There was a bit of Bryan Ferry too, with a rousing Sweet Little Sixteen, the consummate Chuck Berry teen anthem, and Robert Parker's Barefootin' thrown in, just to remind us that these guys have been around in combo form since 1962. Iain's coruscating declamation of Hey Joe was a pyrotechnical zenith.
Jimi was a fan and friend when the boys played regularly in the Bag O Nails and the 100 Club.
With the CD on sale, the Copycats offered two home-grown tracks, Working Overtime and I'm Outta Here, songs that more than held their own in a stellar set list. Go ower by, as they themselves would say, and get yourself a copy. A review has been promised by a man who knows his local rock n roll.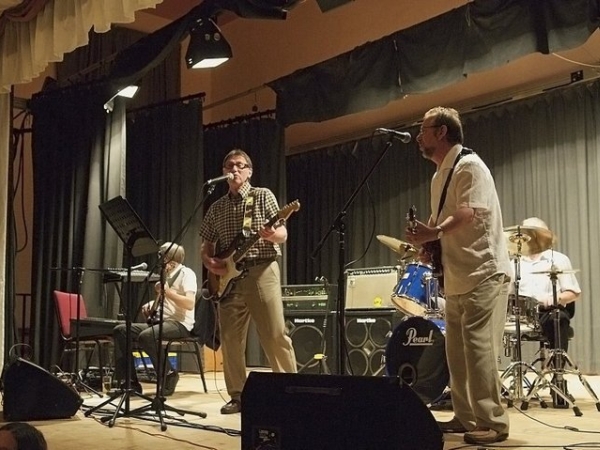 It's not rocket science what they do, but there are no short-cuts, no technical trickery or props. Autotune for the Copycats is the Transit van radio.
They do tasteful without a Boss floor pedal labelled 'Restraint'. They are battle-hardened players, confident in each other's abilities.
They harmonise as only a band who have grown up together can, yet they have a sense of energy, even fifty years on that almost persuades even the most reluctant to pull some shapes on the dance floor.
Such demonstrations of Banffshire's Got Talent is what Saturday nights used to be for and it was a joy to be spirited back to those formative days at Edinvillie, Rothienorman, Cullen and the Longmore Hall.
www.youtube.com/watch?v=QZlKwF9j3Eo
www.youtube.com/watch?v=ELzouPw4TuE
Comments enabled – see comments box below. Note, all comments will be moderated.