Whilst I'm not sure if there exists a specific and empirical Scottish identity, which leaves me a bit unsure as to how to vote next year, for the selfish purposes of this article, I'm saying that it's been a good couple of years for releases by Scottish musicians, writes David Innes.
2012 saw terrific releases by Meursault and Two Wings, each experimental but melodic and thought-provoking. In 2013 so far, the John Langan Band's so-called pan-European traditional acoustic music was displayed to magical effect on Bones Of Contention and bluesier offerings from Dave Arcari (Whisky In My Blood), Hot Tin Roof (All Night Long), King King (Standing In The Shadows) The Black Diamond Express (Brimstone For Hell) and the perennial Blues 'n' Trouble (Try Anything Twice) have all impressed critics, reviewers and fans alike.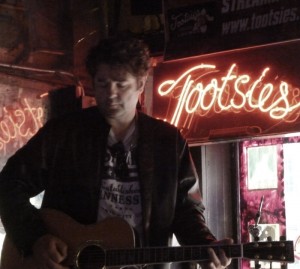 Johnny and the Copycats have celebrated more than half a century of never-say-die gigging by releasing 50 Years On and new CDs by Colin Mackay and Davy Cowan, both the subject of Voice interviews, have come our way.
We'll get a copy of the Copycats' disc, but in the meantime, what about Buckie loon Mackay's recording and Highlander Cowan's release?
Do What You Love (Colin Mackay, Self-release) was recorded in Nashville, with production legend Bil VornDick at the board.
Colin is careful to point out that the Nashville connection does not necessarily mean that he's recorded a country album, citing southern rock and soul as big influences on his writing. There's no doubting that there's a toughness and swagger about his own material on Do What You Love.
Perhaps it's because he's wearing his own clothes on his own six compositions that these are where he turns in his strongest performances. This is especially evident on the opening three tracks, the title track, the Miracles-esque Whisky Morning and Let You Go.
VornDick's hand-picked session men are a massive part of the album, laying down surefooted, sympathetic tracks which enhance immeasurably Mackay's songs. He has said himself that he was in awe of the talent surrounding him during the recording, and there's little question that both producer and musicians have inspired Colin to demonstrate his own vocal abilities to fine effect.
www.colinmackaymusic.com
Aberdeen Voice interviews Colin MacKay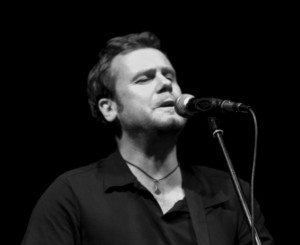 Further west on the Moray Firth, Davy Cowan, formerly of Celtic crowd-pleasers Coinneach has been coached and encouraged by producer and Barbaraville label owner Martin Stephenson to find his own voice and become known 'beyond the village'.
Working Man's Dream (Pictish Pop Records/Barbaraville) is already creating minor tremors beyond the Black Isle.
It's a solid set of original songs, with a faithful cover of Tom Paxton's Ramblin Boy included, and the producer has brought the best out of Cowan by encouraging him to find his own voice to emote his personal, yet universally-themed songs.
He's a lucky guy.
At times displaying the tough yet vulnerable cracked emotion of Johnny Cash, and occasionally recalling the sonorous timbre of Tom Russell, his performances have credibility and are delivered without histrionics or Autotune.
Whilst for the genre junkies and categorisation obsessives Working Man's Dream can probably index-carded and filed in the Americana drawer, the album is simply a welcome example of mature home-grown songwriting and delivery, drawing in Celtic and country influences, with an added energetic punk edge as needed.