With his first full length CD Do What You Love, recorded in Nashville, attracting considerable radio and media interest, Voice thought it a good time to send David Innes out to interview his fellow Banffshire native, Colin Mackay.  A Buckie loon and a Keith cyard meet without a fecht breaking out? The UN should take notes.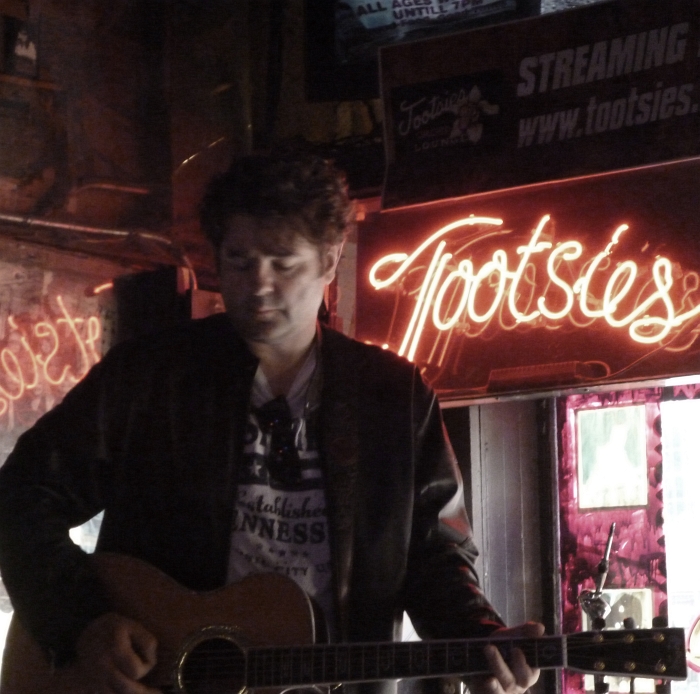 You're still a bairn at 42, Colin. How long ago did you leave Buckie?
"I left Buckie where I'd lived all my life when I was 18, to study at The Robert Gordon University."
Was there always country or folk music on in the house as you grew up?
"There was always a lot of music in our house growing up. A huge eclectic range. My parents love so many different styles.
"My dad's actually a trained tenor and I can remember going to see Handel's Messiah where he was singing tenor lead. I sat at the back of the hall with a huge ghetto blaster recording it. I was only about 8 at the time. That guy Handel can write some nice melodies, I'm sure he'll do well. 
"Dad still sings with Mario Janetta's Big Band Sound, playing material in the style of Glen Miller, Count Basie, Sinatra and Dean Martin. Michael Buble has done a lot to make that style contemporary and popular in recent times.
 "I used to love going to rehearsals to watch the guitar players. I loved the melodies and how all the instruments gelled together, to produce that big band sound.
"I'm sure that had an influence on me, although at the time I was struggling to play a B7 chord, and hadn't even progressed to the mysteries of bar chords."
The arrangements on Do What You Love are very full, come to think of it, but I'd never have picked up on a big band influence. What else has influenced you?
"I was only 6 when Elvis died (coincidentally we carried out the interview on the 36th anniversary of Elvis's death), and that's when things really took off. The TV was full of Elvis and that's when I discovered my parents' record collection – Jerry Lee Lewis, Little Richard, Buddy Holly, Chuck Berry, Johnny Cash, Roy Orbison, Carl Perkins. I wanted a leather jacket and a guitar!
"Similarly I was just 9 when John Lennon died, and I discovered The Beatles in the same way by digging into the records at home. Everyone else was into Duran Duran, and I'm obsessed by the White Album!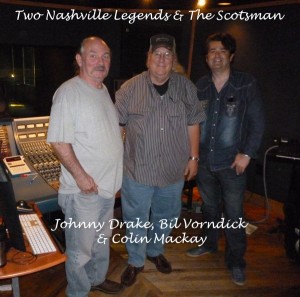 "I've always loved the raw energy that's on those first 50's Rock n Roll recordings. I find it totally infectious. I think if you don't feel it you don't have a pulse.
"In a similar vein The Rolling Stones are huge for me. I love how Keith Richards fuses rhythm and lead together and you can't miss the Chuck Berry influence. I'm always picking things up from Neil Young, Bob Dylan, Bruce Springsteen, Mark Knopfler, Willie Nelson, Kris Kristofferson and U2. I pick up other new influences all the time. But to make a great song, I feel you have to make the lyrics read like poetry, the melody make you want to whistle and the rhythm make you want to dance. Get that right, then you've got something."
What about bands you played in when you were a loon?
"I first played with my good friends Frazer Clark, Alan Mo Morrison, and Graeme Slapp in a school band called Exodus. We played the local pubs and clubs and wedding dances from when we were about 14 and carried on through university. Peter McKay and James Alexander, our music teachers were a great help to us.
"Our high point came in 1987 when we were placed third out of 600 bands in the UK Battle of the Band Competition, TSB Rockschool. We were on TV and radio and thought we were going to be the next U2. That's when my writing really got an airing as two songs in our set had to be originals."
Colin's big break and the route to recording Do What You Love in the country music capital came when he was in Fochabers, at the Moray village's popular Speyfest. His Sun Studios t-shirt was spotted by Craig Duncan, a big name in bluegrass circles and they got on famously.
"He invited me to Nashville and I was introduced to Bil VornDick, a producer who works with household names like Alison Krauss, Bob Dylan and Mark Knopfler. He liked what he heard of my demos and asked me to return to record an album. This was a chance I couldn't turn down as he's always in demand to produce records for big names.
"We sent mp3s back and forth across the Atlantic before the recording and he put together a session band of some of the most talented musicians I've had the good fortune to work with. These guys have played with some of the biggest names in rock and country music and I was continually amazed by their ability to find exactly the right lick or tone and by their humour and humility.
"I'm delighted with the records and to see my own songs up there beside the names of some of Nashville's best writers delights me."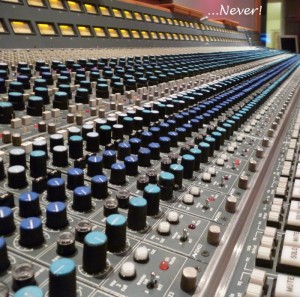 Are there plans to record over there again?
"Nothing concrete yet, but I am hopeful that I can work with Bil again. We're still in contact and it would be terrific with his contacts if one of the big Americana names picked up on one of my songs and recorded it."
Given that you don't really want to give up your day job, how do you fit in touring?
"I've always been able to juggle the two, so far. It takes a bit of planning and flexibility and I always travel with a guitar.
"One winter I was snowed in over in Applecross and I met a helicopter pilot who also was an accordion player. We had such a great time that we were hoping for more snow!"
Country's been described as the white man's blues – is this a fair assessment?
"Absolutely, you don't only hear the music you have to feel the music. Hank Williams? Robert Johnson? It's the same thing. You know that music is coming from the heart."
I hear a lot of soul on your album – do you have influences from that direction too?
"I love all the stuff that came out of Stax in Memphis, and all the Motown stuff. Wilson Pickett, Sam Cooke, Aretha Franklin, Bobby Womack, so many greats.
"I feel the album is more Southern Rock, with shades of Lynyrd Skynyrd or the Eagles than strictly country. It was made in Nashville because that's where my friends and contacts were, but there's a lot more than country music coming out of Nashville. We used a pedal steel on the slow songs and that gives them a country flavour.
"It's amazing how just one instrument can change the style. I'd never worked with steel before and totally loved it. It did help that we had the legend that is Sonny Garrish on the session."
Are there any particular Scottish or NE influences in your songwriting?
"We were influenced by NE giants Johnny and the Copycats. We supported them a few times, including their 25th anniversary gig. Now I believe they've recently been celebrating their 50th year playing. They were in Hamburg at the same time as The Beatles, and had a deal with EMI, a proper rock n roll band.
"I'm also friends with Gavin Sutherland, of the Sutherland Brothers who wrote Sailing among other greats. He records at the same studio as me and both of us are helped by the Beechwood Studio recording colossus that is James Hunter, one of the best sound engineers I've ever met."
We've got a review copy of Do What You Love and it's impressive. We'll carry a review soon. It's available from any CD stockist and as a download.
Thanks to Colin and to Martin at Birnam CD Ltd.