Parking permits are to be applied to Garthdee residents, a move which Duncan Harley describes as 'A Scottish Labour disgrace'.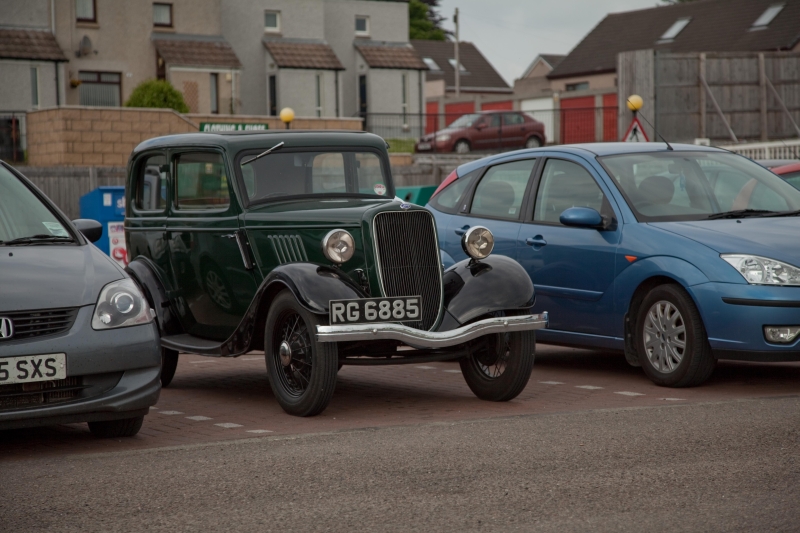 The councillors and officials of the Granite City have seemingly decided to use the easy option of car parking to make a bit of cash.
From 1st August 2013, parking charges apply to Garthdee residents who wish to park outside their own house.
The official line reads:
"Introduction of Charge for Garthdee Resident's Exemption Parking Permits (Zone Y). From 1st August 2013, residents who are entitled to apply for a Resident's Exemption Parking Permit will have to pay for a permit. Any existing permits on 1st August 2013 will be honoured.
"Any resident who has an existing permit will be required to pay if they decide to renew their permit(s).
Please note: the council will no longer issue Permit Renewal Reminder letters after 31 July 2013. Permit holders must be aware of the date their permit(s) expires. Permits can be renewed from 20 days prior to its date of expiry.
The cost of a permit is as follows,     1st permit – £80.00,     2nd permit – £120.00."
The local government regulations attached to lamp posts in the area helpfully inform residents that:
"There are 2 types of permit available. Fixed permits are only valid for one specific vehicle and cannot be transferred to any other vehicle. The vehicle registration number must be declared on the application form. The keeper of the vehicle must be resident in the household.  Flexible permits can be used on any vehicle, e.g. a visitor's vehicle. If applying for only 1 permit, you may choose either type of permit, Fixed or Flexible.
"If applying for 2 permits, only 1 of the permits can be Flexible. Vehicles must be: A passenger or lights goods vehicle weighing less than 3.5 tonnes and designed for less than 8 passengers (driver excluded). Permits must be displayed on the vehicle windscreen and are only valid for use within the designated residents only, on street pay and display, ticket zone and voucher parking bays.
"You are not guaranteed a parking space in your zone. The maximum number of permits that an address is entitled is 2. Permits are not required for motorcycles which may be parked free of charge in any parking bay. We ask that motorcycles are parked perpendicular to the kerb (front of wheel facing the kerb)."
A reading age of at least fifteen is required to make sense of the new rules, and a fine of huge proportions awaits those who fail to comply. If you own a new BMW or a knackered Fiesta the rules are just the same. Pay up or get fined up to £60 a day for parking in your own street.
All well and good of course: if you own a car, you are liable to pay for parking in busy city streets. But outside your own house and in a residential satellite scheme three miles from the city centre?
Dame Anne Begg, who has been the MP for Aberdeen South since 1997, was contacted by a resident. Could she take up the case on behalf of the folk of Garthdee? Could she fight their corner on this issue? Could she empathise with constituents who are being bullied by Aberdeen City Council and forced to use hard-earned funds to buy a licence to park outside their homes? Seemingly she is powerless to fight the issue.
At a recent meeting in Garthdee Community Centre to discuss the issues, one 73-year-old resident pointed out that if she needed her house repaired for any reason she would now require a visitor's permit to allow a tradesman's van to park outside her door. If family or carers visit they too would require to use her visitor's permit.
"Why should I pay £200 to let folk park at my door, I don't even own a car," she said
"what if I call the doctor and he won't come unless I have a parking permit?"
Many residents feel that Garthdee has plenty of kerbside parking. In fact many residents are too deprived to even own a vehicle. What is the council thinking of?
Get in touch with Anne at:
anne.begg.mp@parliament.uk
01224 252704
Dame Anne Begg MP
Admiral Court,
Poynernook Road,
Aberdeen
AB11 5QX
Comments enabled – see comments box below. Note, all comments will be moderated.