Grampian Transport Museum revving up for new clubs event. With thanks to Martyn Smith, Marketing & Events Organiser.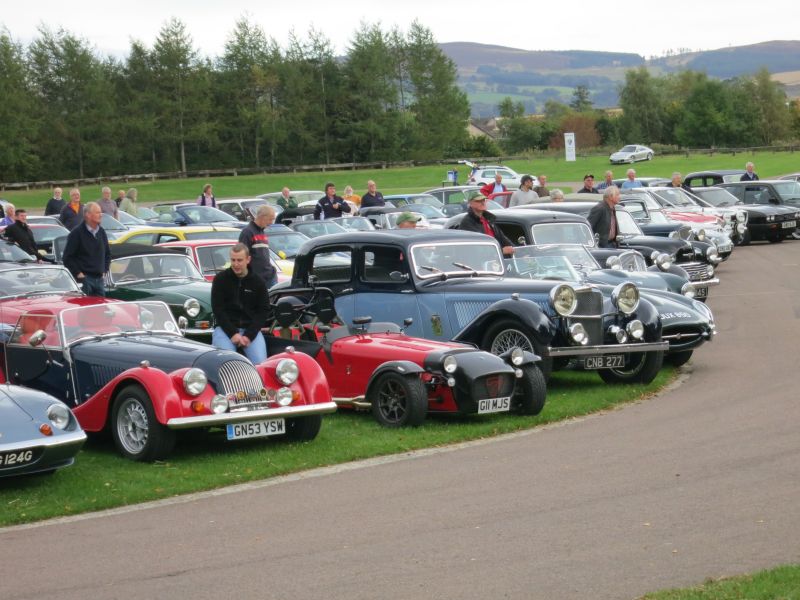 The award-winning Grampian Transport Museum will be hosting its inaugural Clubs Spectacular on Sunday 11th of May.
With the potential to be the largest vehicle clubs gathering held at the museum to date, the event promises
to be a fantastic showcase for local clubs.
After discussions with a number of clubs, an initial press launch for the initiative was held in October 2013.
With over 100 drivers and their vehicles in attendance, this helped to sow the seeds for a much larger gathering where museum visitors will be able to find out more about the clubs in the local community and beyond.
The museum was recently voted 'Visitor Attraction of the Year' at the Aberdeen City & Shire Tourism Awards, which were held at the Ardoe House Hotel in Aberdeen on Friday 28th of March. The win came just two days ahead of the start of the museum's 31st season.
Car, motorbike and commerical clubs from all over Scotland will gather on the museum grounds for a lunchtime gathering. Museum visitors are welcome from 12pm until 2:30pm, when vehicles will begin departing the grounds.
Vehicles confirmed for display include models from Ferrari, TVR, MG, Mercedes-Benz, Porsche and Jaguar, plus many more!