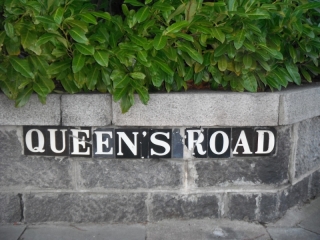 By
Stephen Davy-Osborne
Nationwide book-retailer Waterstone's may well be investing in the future by making the change over to e-books and readers, but the announcement that stores are soon to lose the apostrophe from their shop-fronts is what will drag the company into modern times.
– Or at least, that is the idea.
Announcing the change, which enraged the grammar police, Managing Director James Daunt said:
"Waterstones without an apostrophe is, in a digital world of URLs and email addresses, a more versatile and practical spelling."
If the humble apostrophe is no longer good enough for a purveyor of literacy, then what place does it have in the fast food chain of McDonald's or supermarket Sainsbury's?
Neither of these non academic stores include the apostrophe in their website URLs, yet the apostrophe remains perched precariously between the final two letters on their shop facade, showing that these companies once belonged to a someone.
Indeed, Waterstone's also was once a family run business, founded by a Mr Tim Waterstone a good 30-odd years ago. He no longer has anything to do with his legacy, nor is a family member at the helm in these uncertain waters. The removal of the apostrophe therefore distances the modern day company from its heritage.
Perhaps a deliberate move. Or perhaps a minimal cost PR stunt, knowing that any misuse or slight made against the apostrophe, which many would argue is integral to the English language, is likely to draw criticism and extensive media coverage. Especially from the Apostrophe Protection Society.
Professor Patrick Crotty, Head of the School of Language and Literature at the University of Aberdeen said:
"Everybody knows what Waterstone's means, whether there is an apostrophe there or not. I don't think that anything major is lost. I know some people get very excited about this and write to the Mail and Telegraph and so forth, but I must confess to a certain scepticism about their zeal. But when marking a student's essay I would want the apostrophes to be in the correct place, because that is part of what we call Standard English.
"The English language has been around for a fair number of centuries, but the apostrophe rule itself has only been around for two centuries. There are some establishments, such as Kings College Cambridge which is far older than the apostrophe rule; and that has always been Kings College without an apostrophe. But these things change over time."