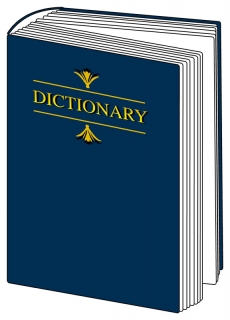 Old Susannah looks back at the week that was. By Suzanne Kelly.
Old Susannah is enjoying a glass of 'Hello… my name is Ingrid' (a beautiful brew made with cloudberry) at Brewdog, and is reflecting on another busy week in the Deen.
There was the Periurban conference for one thing. This was announced last minute on the City's website.
It was an international conference on how cities deal with land on the fringes of the urban areas. I guess people from around the world came to see how wonderfully Aberdeen treats Union Terrace Gardens, Tullos Hill, green space at Westhill and Cove, and Loirston Loch.
The two-day conference was opened by the pioneering champion of all things green: Kate Dean.
I sent in an application, and then found myself invited to the second day's events. For some reason it seemed they didn't want me on the first day. I heard lots of important speakers, most of whom said urban sprawl is a problem, and we must all use less resources and re-use what we can. Someone even said 'planting trees is not a solution' – Cllr HoMalone please take note.
We heard about city centres emptying out if there is too much urban sprawl, with shops closing and crime and social deprivation becoming a problem. I was just surprised no one from Aberdeen explained how our 'improving' Union Terrace Gardens into a car park, 'cosmopolitan cafe', the hoped-for monorail and building in the greenbelt were going to save the day. I would have loved to have heard it. 
One City Council official kept turning around in their seat to look at me; for some reason they almost looked worried I was there. Could it have been the 'Save the Tullos Deer' t-shirt I wore under my suit jacket?
Someone was there from a local green charity, and somehow I brought up the deer cull situation (my t-shirt might have helped). The person had no idea why the Scottish SPCA was against the cull and what the other issues were. I happily explained.
Elsewhere in the Deen, someone has decided to leave a cat in a wheelie bin. Perhaps they want as much media attention as the woman from Coventry got? You may remember Mary Bale who cruelly left a cat in a bin for hours on end and was caught out. Let's see if we can't find the Aberdeen copycat cat botherer and do for them what the press did for Bale.
It would likewise be a shame if shamed Banff Brothers David and Colin Reid of 22 Boyndie Street West, Banff, got any bad press for their dogfighting activity conviction and jail sentences.
This is the Scottish SPCA's first major dogfighting conviction in Aberdeenshire (where officials denied there was a problem, you may recall), and it is cause for celebration.  The Reids must know something about other dog fighters – let's hope they roll over.  Thankfully, some of the dogs they were abusing have been rescued.
But anyway, here I am in Brewdog wondering what to write about this week.
I am looking at a recent Press & Journal headline which screams in giant letters: 'IS THIS THE MOST HATED MAN IN SCOTLAND?' As I am always happy to follow where the P&J leads, so let's skip definitions this week and take a look at the most hated man in Scotland instead. 
Imagine one man using the legal system to the maximum for his own self-interested ends. Imagine him standing alone, unwilling to listen to the thousands of people who want him to abandon the battle.
Imagine for a minute how much taxpayer money and court time he is willing to use up.
Yes, Mr Milne may well be the most hated man in Scotland. For openers there is the legal battle which he's taking all the way to the highest court in the UK. For those who don't know, Milne bought land from the City Council – 11 acres in Westhill – for some £335,000. (By the way, who do the rest of us have to know to get deals like that? Jane – can you help?). The land is worth millions.
Apparently Milne agreed with the City to pay a portion of any sale/rental profit to the City. In a really sharp, not at all transparent move, the land was sold from one arm of the vast Milne empire to another Milne company. As you'd expect, such a deal cost over £500,000 to do. Or so Milne claims when his companies say there was no profit left after the sale.  Seems pretty clear to me.
Yes, Milne is appealing (but not to most of us).
You'd have thought that our very generous Council wouldn't go bothering Stew for a mere 1.7 million pounds (goodness knows the City can waste that much with ease), but it seems the City will be trying to claw back the money.
The courts found in the City's favour – but Milne would rather drag us on through the legal system and cost the taxpayer more money than shell out.
Yes, Milne is appealing (but not to most of us). Of course if you weigh this against all the associated costs, then there probably won't be much financial gain. Here's a clever idea: let's stop selling our assets at less money than they are worth. Who knows?  We might wind up less than the £50 million in debt we currently are.  But back to Milne.
We come to the subject of the once-beautiful game. Someone's decided it's much better to do land deals than try and win matches.
Milne will develop Pittodrie (which could have been rennovated – this has been done elsewhere in the UK) and build in the greenbelt well out of town.  Loirston Loch will be greatly improved by the new stadium. What the remaining wildlife will make of the lack of land, the cars, the additional pollution and inevitable trash is another matter.
I wonder what it's like to be less popular than the Donald? Will the Dons become the Donalds?
The bottom line is the stadium will glow in the dark (!) and we can have Elton John and Rod Stewart concerts!. (Who cares that two BBC stories this week prove another link between ill health and car exhaust fumes, and Scotland's wildlife continues to diminish?)
You would have thought that AFC fans would be jumping for joy at the chance to drive/bus/walk to Loirston. Instead, many of them want Milne to jump ship. Things are so desperate that some fans are actively inviting Donald Trump to invest in the club.  Ouch.
I wonder what it's like to be less popular than the Donald? Will the Dons become the Donalds? Mr Milne might want to stay away from Facebook or AFC fan sites for a wee while, where there is just a hint of dissatisfaction. Such ingratitude – and after all he's done to us. Sorry – I mean 'for us'.
Stew's not very popular in the city centre either. In his proposal for Triple Kirks, he's promised us more office buildings. Result!
So who'd have thought that putting two glass box buildings next to the Triple Kirk spire (and probably chasing those pesky peregrine falcons away in the process) could make you unpopular? There will be office space – and who wants anything more than more office space?
I'm afraid to say Mr Milne is now as popular with golfers as fox-batterer Forbes would be at an animal rights meeting.
The only problem is parking (not that that is hindering him developing Pittodrie or in creating the stadium – neither has adequate parking in their plans). Where on earth will Stew find any parking solutions close to Triple Kirks? If only there was some empty, under-used space nearby – maybe something that 'only has grass' in it. He could have car parking, the offices would go ahead without a hitch, he'd rake in some money.
People would be amazingly grateful: we would get parking, shopping and 'cosmopolitan cafes' – where we can sit and drink coffee year round and be, er, cosmopolitan. If only Stew or his pal Ian could think of some solution to the problem, it would mean more money for Milne. There are some people who think the consultation should have been handled by the city with a lengthy consultation, and that the listed status of Triple Kirks carried a bit of weight.  These people were of course wrong.
And let's face it: Milne could be low on cash.  Am I alone in thinking he's short?  He's chasing a mere 1.7 million through the courts (when he's supposedly worth about 60 million). He's about to lay off workers up and down Scotland – he says he can't afford them.
Perhaps he expanded a bit too quickly? Perhaps he thought new building would continue for ever? Well – with our City Council it just might.
It seems a little ironic that the City is giving Milne contracts (some recent ones total over ten million) while he is both dragging the city through the courts and firing Aberdonians in the building trade. But the people who are in charge know best. 
For reasons of space, I'll limit this to just one more aspect of the man's popularity. I'm afraid to say Mr Milne is now as popular with golfers as fox-batterer Forbes would be at an animal rights meeting. It seems that the Portlethen community council and those who use Portlethen Golf Club are up in arms over Milne's plans to build 153 houses so close to the course that there may be a few problems. Safe to say, people are teed off.
There you have it. The Press & Journal had their own front-page suggestion for 'the most hated man in Scotland.' Some of us have a different candidate for that title.
Last word: City Council employees: stop criticising your wonderful employers and managers on the Intranet. First: they don't like it and are drafting all kinds of means to stop your free speech. Second: that's my job. I understand they may participate in a 24-hour 'tweeting' session to say what excellent services they've got going. You are cordially uninvited to tweet back.