With thanks to Ed Walker.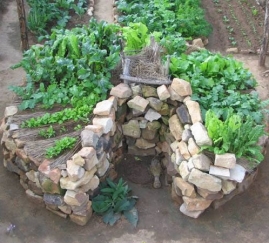 With the help of local community support and our Roots and Shoots team, Aberdeen Forward is about to launch the long awaited St Fittick's garden project with a week of activities from Monday 17th to Friday 21st.
The local charity will begin to transform an area of wasteland into a community garden for everyone in the Torry community thanks to a grant of over £50,000 from the Landfill Communities Fund.
Andy Devine, Project Officer with Aberdeen Forward's Roots and Shoots team said:-
"'With the help of the Roots and Shoots team at Aberdeen Forward  and community groups such as the Grampian Police Cadet's, we are going to build and install a set of  raised beds as part of the community garden which, when finished, will be an asset to the area as a whole.
"However, we also need your encouragement, help and support to make the project a reality and that is why we are running a community day on Thursday 20th June from 10am-2pm."
The day will be a great opportunity for individuals, relevant community groups and organisations to come along and show support for the project and help out with small tasks such as bed filling, litter picking and stone picking. Other groups from around Aberdeen will also be present so aside from helping move the project forward, it will be a great chance to meet up with like minded groups from the neighbourhood.
Andy added:-
"Aberdeen Forward we believe in investing in the future of Aberdeen and that's why we are giving the area over to the community so that they can take ownership of the garden and ensure it is looked after for the community to enjoy in the future."
If you feel that your community group could perhaps get involved with helping out preserving the gardens for the future, or maybe you just want to express your thoughts on the project, get in touch with us at admin@aberdeenforward.org or 01224 560 360.