Seasonal Garden Waste Collections – 2012. Don't let your garden waste be wasted. Aberdeen Forward invites you to join next year's Garden Waste collection scheme.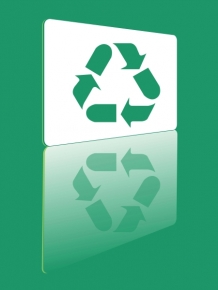 City based environmental charity
Aberdeen Forward
will once again be running a Green Bag collection scheme in 2012.
The scheme will run from April until November and involves fortnightly collection of garden waste from the kerbside in select areas of Aberdeenshire.
This year's scheme which started in April 2011 has been a rousing success with a fantastic uptake and excellent feedback from community members.
Aberdeen Forward would like to express a thank you to all participants and extends an invitation to sign up for next year's scheme, as well as welcoming new members to join.
The areas eligible for the garden waste collection service are:
Aboyne
Kincardine O'Neil
Inchmarlo
Banchory
Drumoak
Reusable garden waste bags will be provided.
The garden waste will be taken to Aberdeen Forward's composting site and turned into compost for use on a community garden project adjacent to the site.
The service costs a one-time charge of £30 for the year. Anyone interested in joining the scheme can get in touch with Aberdeen Forward via telephone (01224 560360) or
email (admin@abzforward.plus.com) or visit the Aberdeen Forward website for more information at:
http://www.AberdeenForward.org
Image credit:  © Murat Akkan | Dreamstime.com