Jonathan Hamilton Russell discusses what he feels are the problems facing society today and how we could potentially solve them.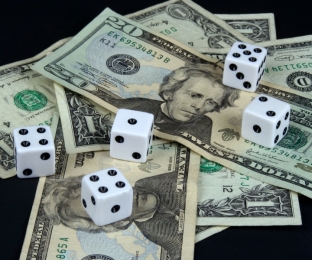 The culture and economics of greed and reckless speculation linked to ever increasing debt has left the world economy on the brink of collapse.  It is the vulnerable elderly, those with various disabilities and the young that are the most affected.
We have seen across the world an increasing gap between rich and poor and large numbers of young people being unemployed or at best taking work not linked to their training.
Yet the solutions to our problems have included little in relation to redistribution of wealth.
The poor if given more money are much more likely to spend than the rich and this in itself would help in getting us out of recession. The rich have gained from the good times and as such they should also take the responsibility and pay their debt to society now we are in crisis. To this affect there needs to be increased taxes at the top and tightening up of legal and illegal tax loop holes.
John Kenneth Galbraith possibly the most famous and respected Economist of all time talking about the 1930's recession mentioned two main factors that caused the 30's crash –  increasing disparities of wealth, and lack of Economic intelligence.
More recently Steve Keen an Australian Economics Professor who predicted the present world financial collapse has identified the main reason for the collapse in the 30's and now, as high levels of debt.
These debts are much worse now than in the 1930's.
He thinks the financial bailouts will make the situation worse as we will have even more debt to pay off leading to a spiral of decline and to the potential collapse in the world economy.
Yet the solution so far has been to throw more money at bad debt rather than investing in public infrastructure and future employment as was done in the 30's. As part of this we also need to be investing in green technologies and insulation of houses to help reduce the increasing costs of energy, which again affect mostly those at the bottom end of society. This in turn would create more employment.
More power to those protesting outside Wall Street but also spreading to other cities in the United States and across the world including Glasgow, Edinburgh and London.
Image credits:
 GAMBLING DEBT © Dana Bartekoske Heinemann | Dreamstime.com 
 CHEAP HOUSE © Franz Pfluegl | Dreamstime.com