With thanks to Aberdeen Forward and Zero Waste Scotland.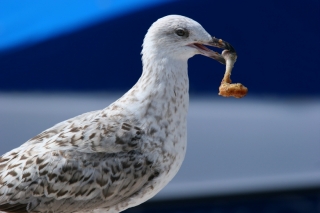 Volunteers working with environmental charity Aberdeen Forward and Zero Waste Scotland are calling on locals to make sure they are not throwing good food in the bin this Christmas.  The average household could save as much as £430 a year by stamping out food waste, and at least £18 million of edible food is thrown in the bin in Scotland every year.
Zero Waste Volunteers in the North East are now encouraging local residents to find out more about how to reduce food waste.  For more tips to reduce food waste and save money, visit www.wasteawarelovefood.org.uk.
Gillian Marr, Zero Waste Scotland's Volunteer Coordinator for Grampian, said:
"There are a number of simple steps which everyone can take to stop food going to waste. 
"Begin by thinking about the meals you'd like to eat over Christmas, planning the ingredients you will need and writing a shopping list.  By planning meals, you can build in ideas for making tasty meals from any leftovers you might have. 
"Remember to make the most of your freezer and pay attention to the use by dates on the things you buy.  Many items, such as hard cheese and mashed potatoes, can be frozen and reused at a later date which saves on time and stops you throwing food you've spent good money on in the bin.  Storing your food to keep it at its best can prevent things from spoiling. 
"Thinking about how many guests you will have could also prevent you buying or cooking too much.  A perfect portion planner is available from www.wasteawarelovefood.org.uk  which advises on how much you need to make healthy-sized meals and snacks for both adults and children.
"Finally, for all the vegetable peelings and fruit trimmings you can't avoid put these to good use, remember to use your compost bin to make a rich fertiliser you can use in the garden."
Zero Waste Scotland's Christmas Food Saver Tips
To help local families make the most of the food they buy over Christmas, Zero Waste Scotland's Love Food Hate Waste Team shares some tips about how to turn your Christmas Dinner into a waste-less treat:
Write a list before you do that big Christmas shop to prevent over-buying in the supermarkets
Use the perfect portion planner at www.wasteawarelovefood.org.uk to plan how much you need to feed your guests
Freeze the carcass of your turkey to make a tasty stock for soup later
Don't bin the leftovers of your turkey, they will be tasty on a sandwich on Boxing Day or make them into another delicious meal, like turkey curry.  You could even freeze leftover meat for later too.
Store those Christmas vegetables in the fridge to make sure they stay fresh long after Christmas day.  If you don't get round to eating them in time, boil them up and freeze them in individual portions to enjoy your own home-made ready meals in January
If you've got leftovers from dessert, whipped cream can be frozen too or turn your Christmas pudding into a strudel or use leftover fruit and dessert sauces to make brownies
Even leftover party food can be frozen and enjoyed in packed lunches when the festive season ends.
For further information about Zero Waste Scotland contact:
Nicola McGovern, Press & PR Manager
Tel: 01786 468890
Mob: 07540 516156
E-mail:  nicola.mcgovern@zerowastescotland.org.uk
Image credit © Marilyn Barbone | Dreamstime.com ….. 78