Review and photos by Craig Chisholm.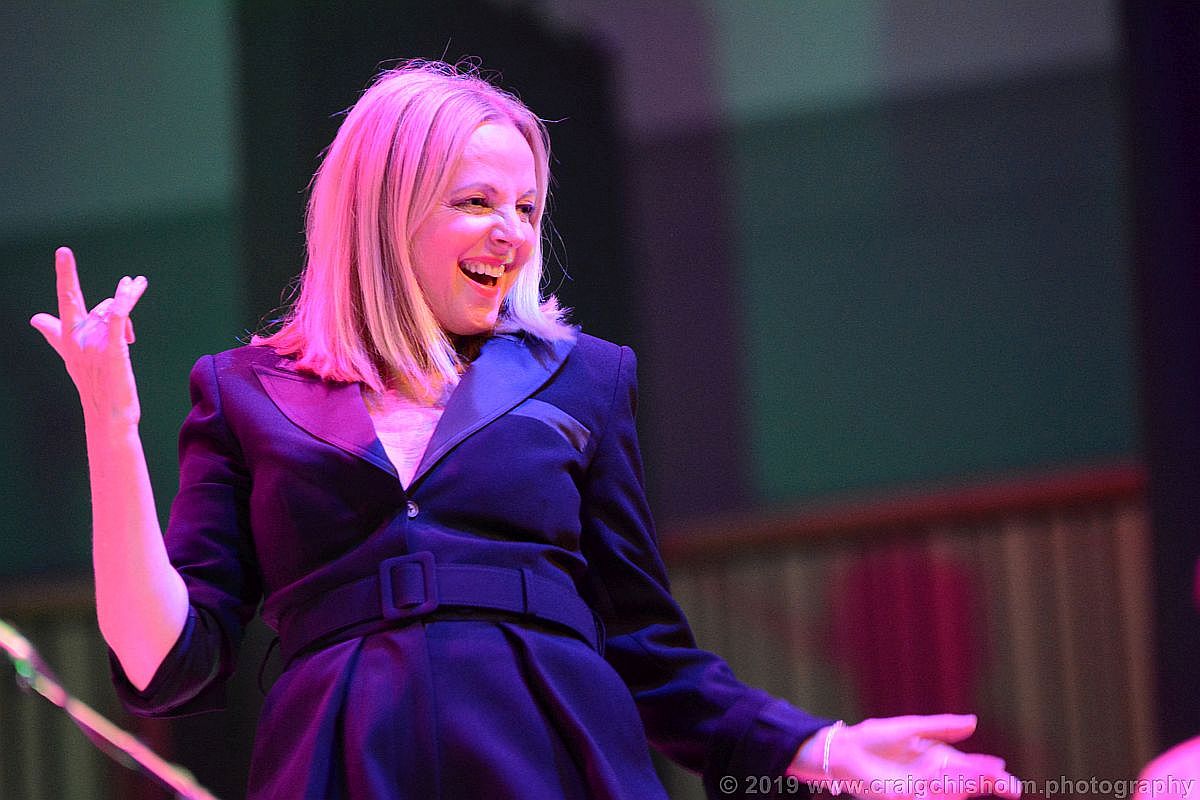 Now in its 5th year Aberdeen's True North Festival has long since proved itself to be the most entertaining, eclectic and rewarding event in the music calendar for the North East of Scotland.
Its wide range of events and artists have started to draw in the crowds from afar.
Saturday night headliners, The Twilight Sad in particular attracted fans from across Europe and even as far afield as Australia, albeit via England.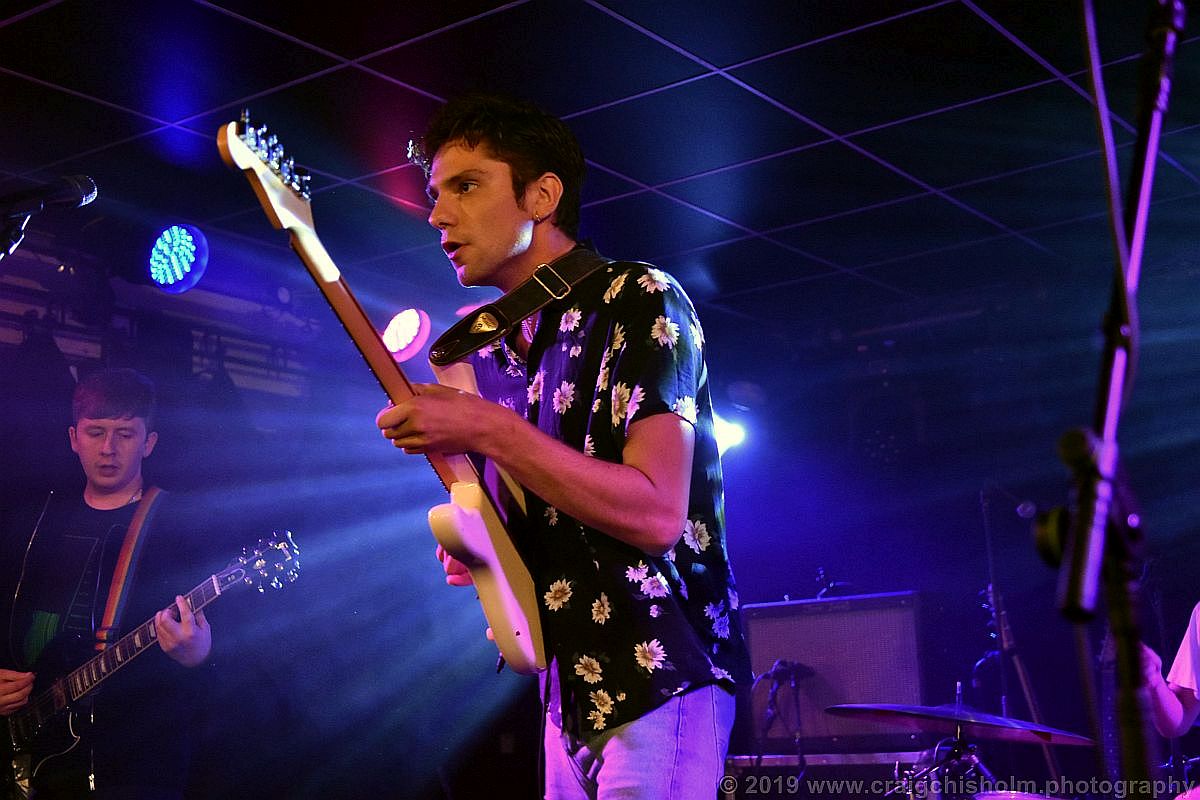 Events kicked off with the now traditional Thursday night performance at the Lemon Tree – one which, quite literally, blew the roof off.
It's a night of punk attitude and organised chaos as London alternative rock band Shame and hotly tipped up and coming Glaswegian band Rascalton entertained the crowds. Rascalton's set is an engaging and entertaining blast of no-nonsense Clash inspired garage punk, soaked in Buckfast and Glaswegian street attitude.
They've already been hotly tipped by the NME as well as local and national press and it's not hard to see why as they snarl, shout and pound through a adrenalin fuelled opening set. They're back in Aberdeen on the 14th December at the Cellar – miss them at your peril.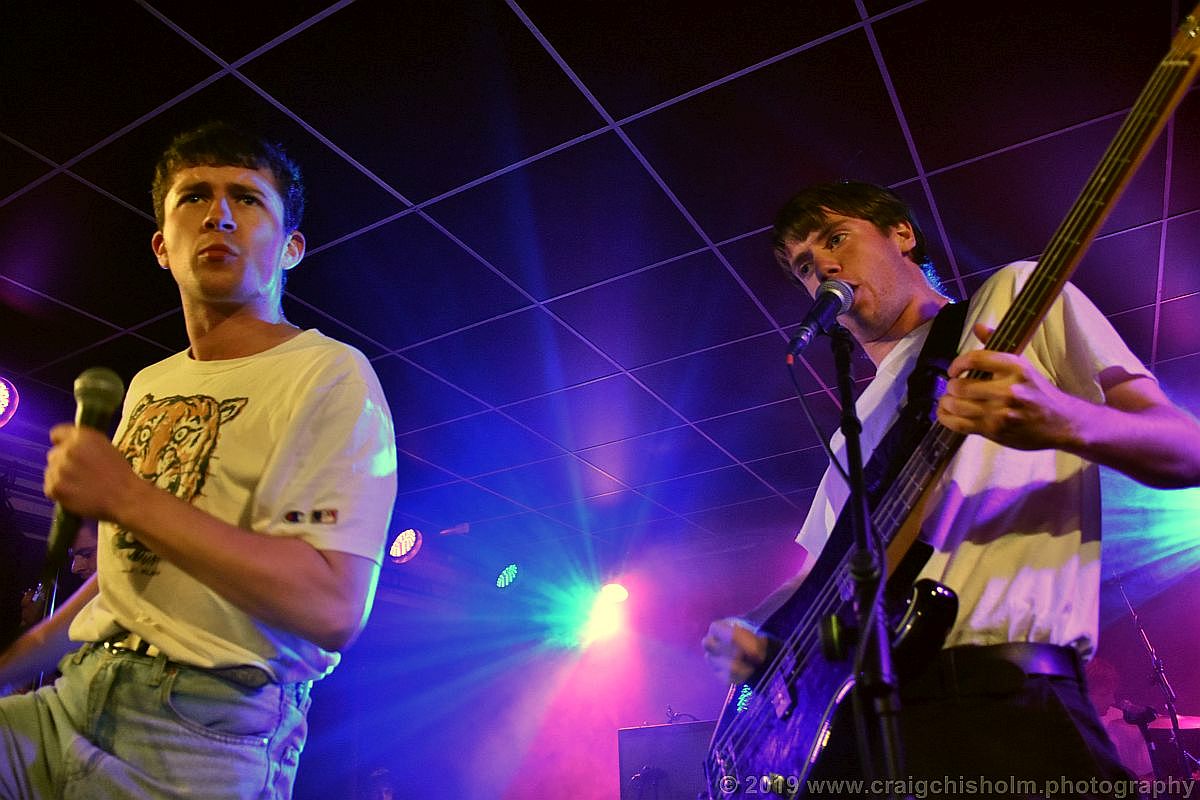 Headliners, Shame share the same punk ethos backed up with boundless energy and enthusiasm.
The band are championed by the likes of Radio 6 Music DJ Steve Lamaq and contemporaries of bands such as Idles and Fontaines DC.
Frontman Charlie Steen is a blur of energy as he stalks the stage and dives into the crowd on numerous occasions.
And it's on one of those occasions that he inadvertently brings the roof down by knocking tiles off the ceiling and into the crowd. The tiles are clutched like trophies by the hyperactive mosh pit as they lose themselves in a great energetic set.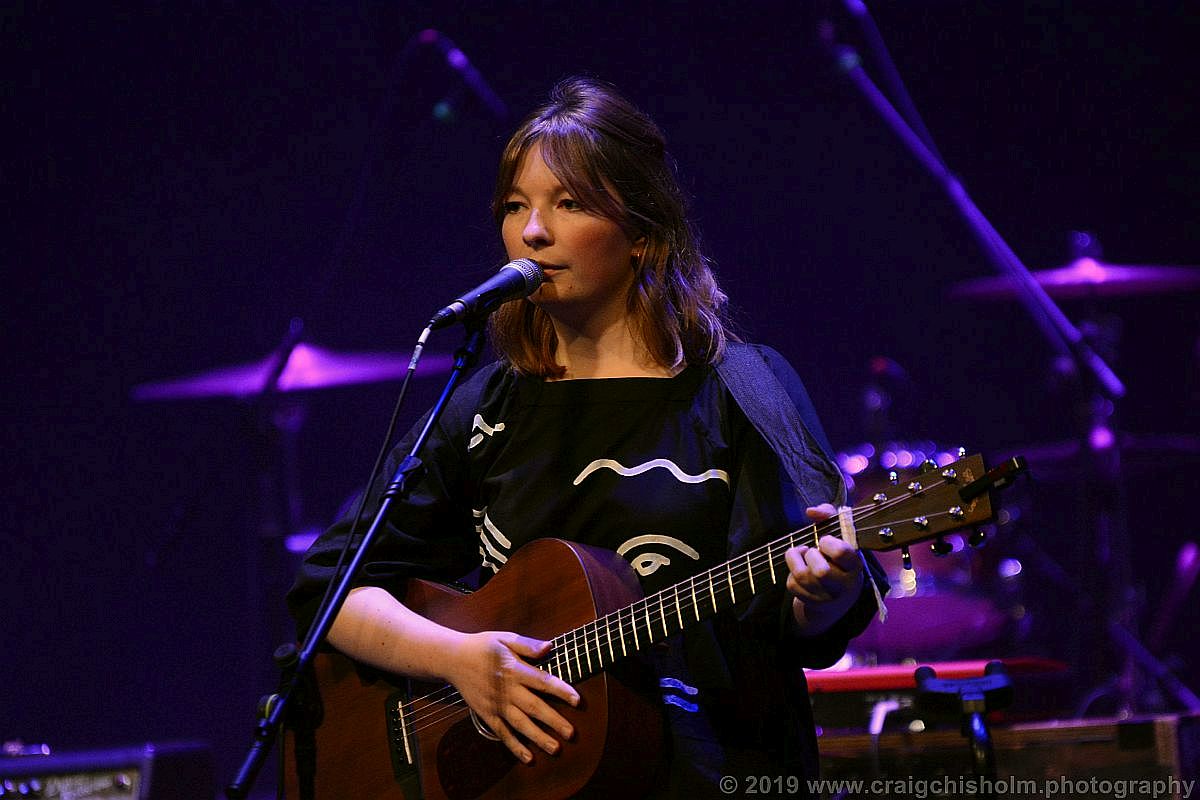 Friday –thankfully – starts in a more laid back and relaxed fashion at the wonderful Tivoli Theatre with an opening set by the equally wonderful Martha Ffion.
The Irish born, Glasgow based songwriter runs through a set that's influenced by classic songwriting, stirring dream pop and the shadow of Glaswegian indie stalwarts such as Belle and Sebastian.
Her melodic, catchy songs would have won a few new converts on the night.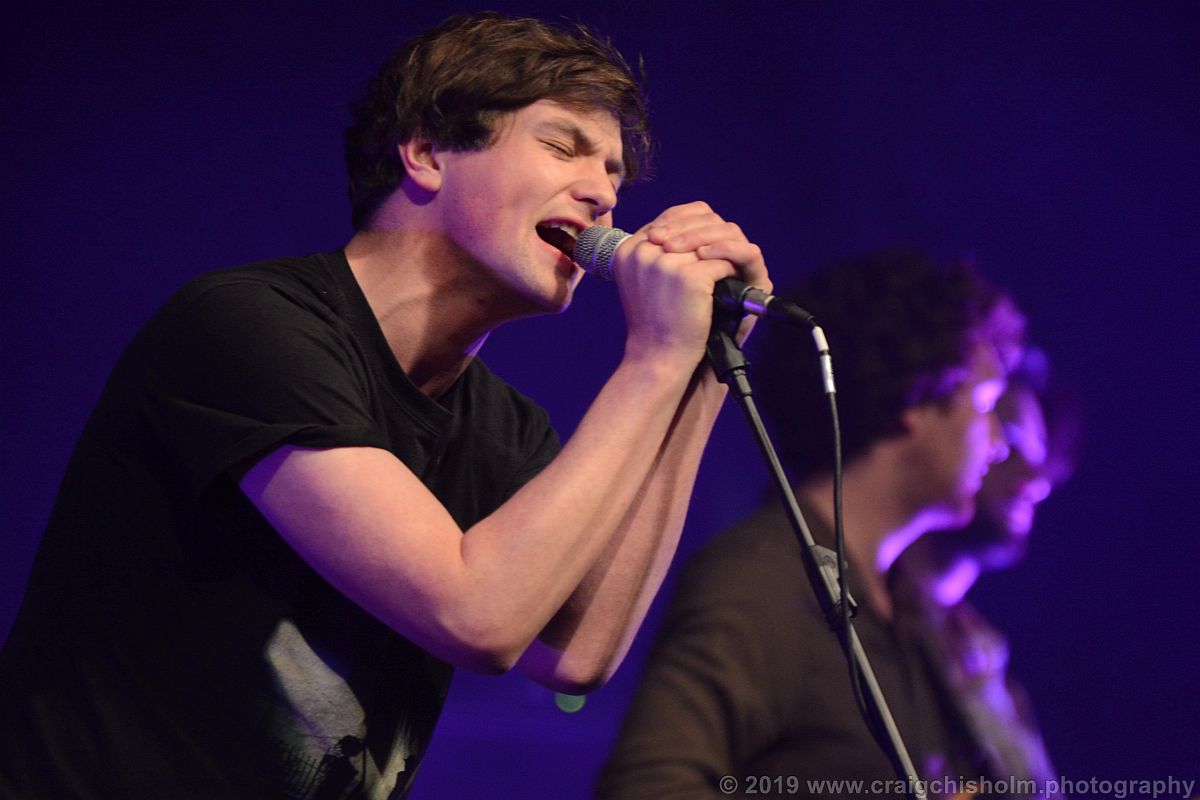 Wick rock band Neon Waltz are next up. They've already played True North in previous years so will not be strangers to a lot of the crowd.
In that time they've matured in style and poise and have honed their stage craft, no longer naïve youngsters from the North of Scotland but a band capable of International appeal.
Headliner, Bill Ryder Jones is quite the veteran by now with over 20 years of experience at the still young age of 36.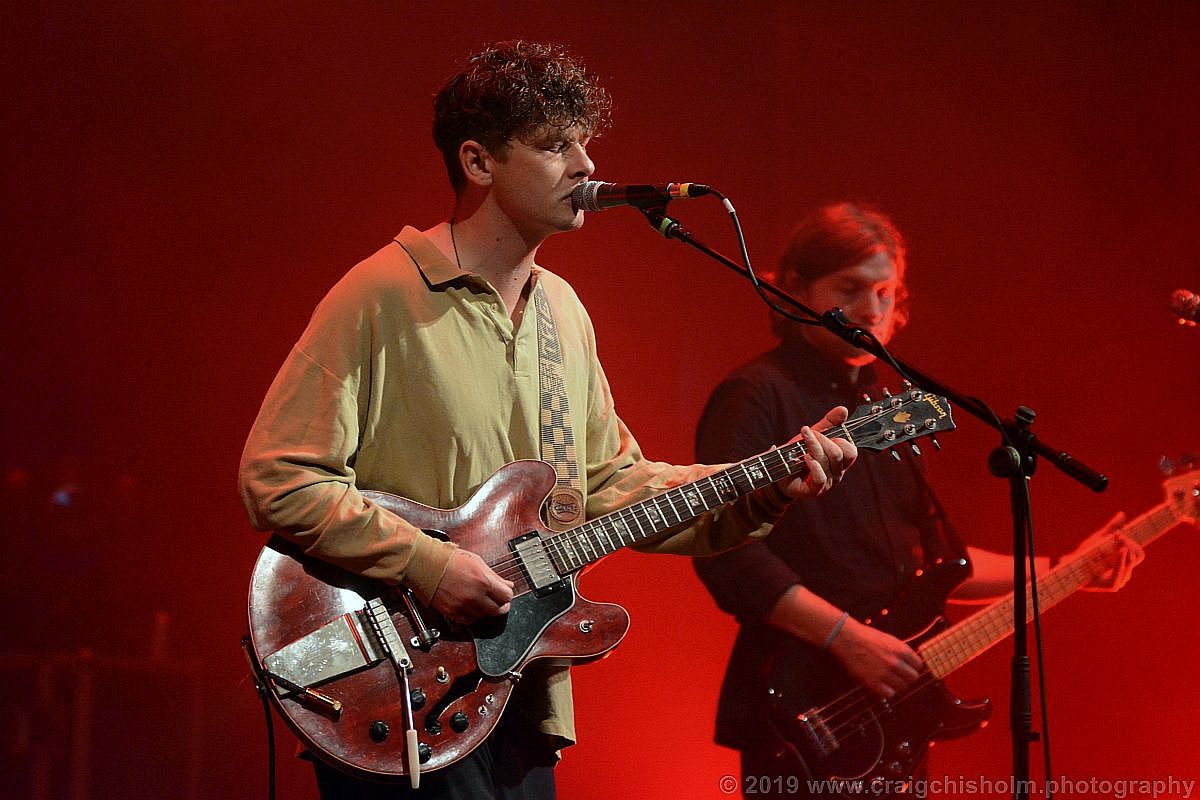 He started playing with Merseyside rockers, The Coral as far back as 1996, when they formed, and was their guitarist for 5 albums, leaving in 2008.
Since then he has become an accomplished solo artist, standing on his own merits and releasing 5 solo albums and even scoring the music to a few short films.
His sound is dreamy and expansive recalling, at times, the sonic adventures of shoegaze whilst still displaying his song writing talents.
From the Tivoli, it's a quick walk up to the Lemon Tree for the evenings other main performance.
Originally to be headlined by BC Camplight, he had to pull out the day previous due to illness.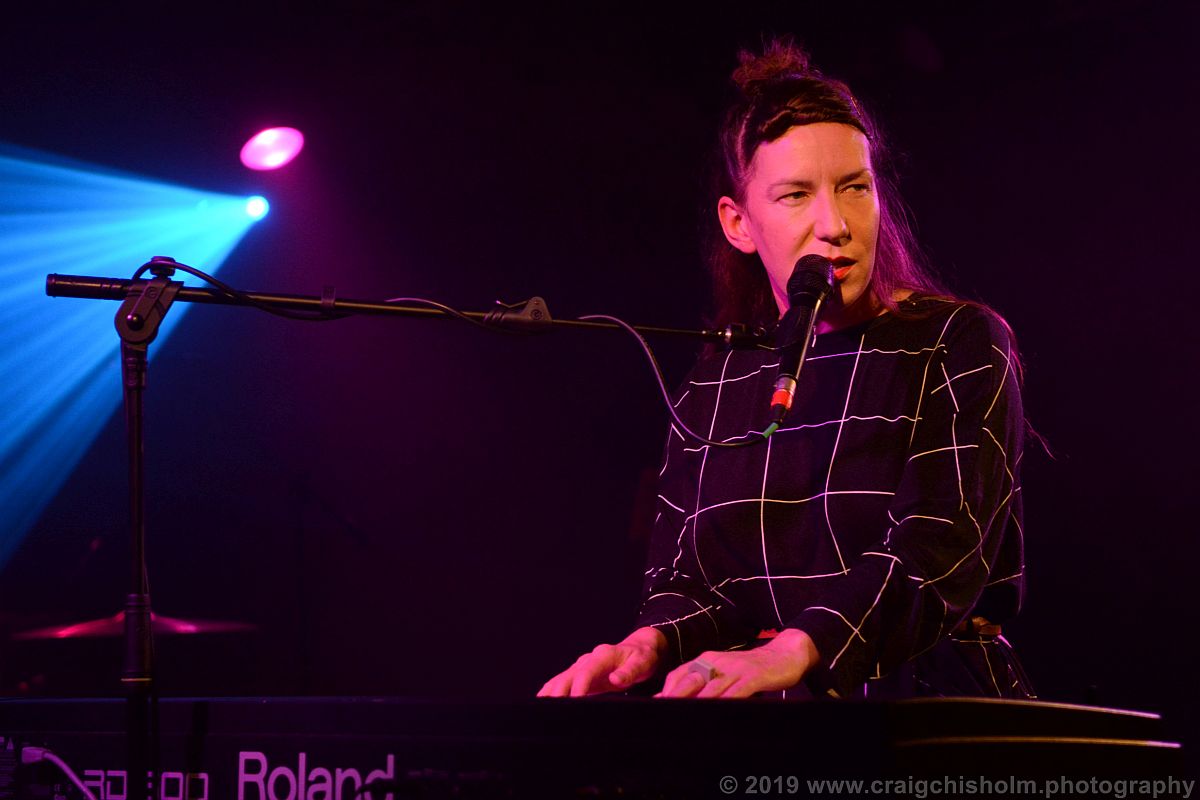 Fortunately, local treasure Kathryn Joseph volunteered to step in and perform a short opening set which allowed original opening act The Ninth Wave to step deservedly up to headliner status.
Kathryn should be no stranger to anyone in the Aberdeen music scene, or even to those further afield.
She cut her teeth locally working in The Lemon Tree, performing in bars and venues such as the Tunnels.
Her sparse, haunting minimalist music, consisting mainly of piano and vocals, has led to critical acclaim, winning the 2015 SAY awards album of the year, and to recognition by her contemporaries and her musical influences, even appearing on the bill for The Cure's feted 2018 Hyde Park concert at the behest of Robert Smith.
As usual she doesn't fail to deliver with an inspiring set of melancholic songs and her now trademark swear word heavy between song banter. A joy to behold, as was expected.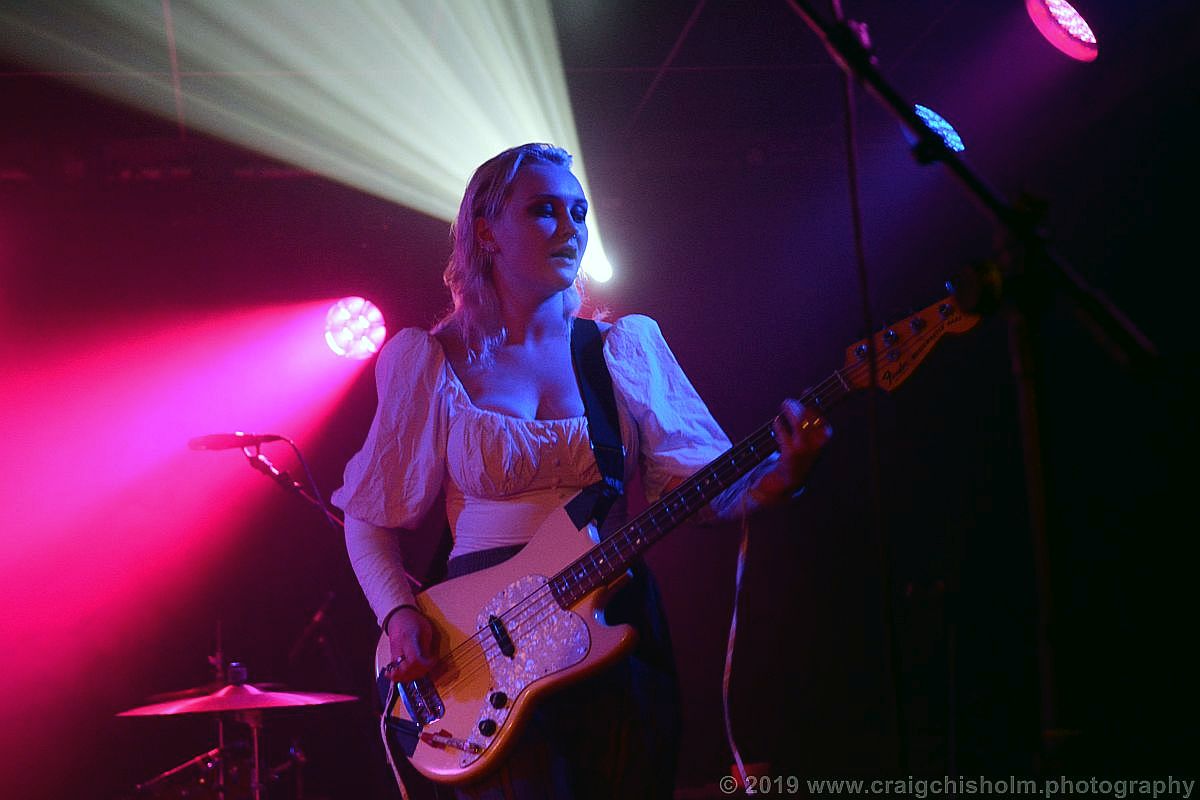 Headline band, The Ninth Wave transport the crowd back in time to the early 80s New Romantic Blitz Club, whilst pushing forward with their synth heavy retro-futurism.
Their sound and style may not be for anyone old enough to remember the likes of Soft Cell or Japan but their ice cool demeanour and ability to engage the crowd provides an entertaining and enlightening set.
.
The weekend brings out the bigger events with both Saturday and Sunday's early evening performances taking place at the newly refurbished Music Hall.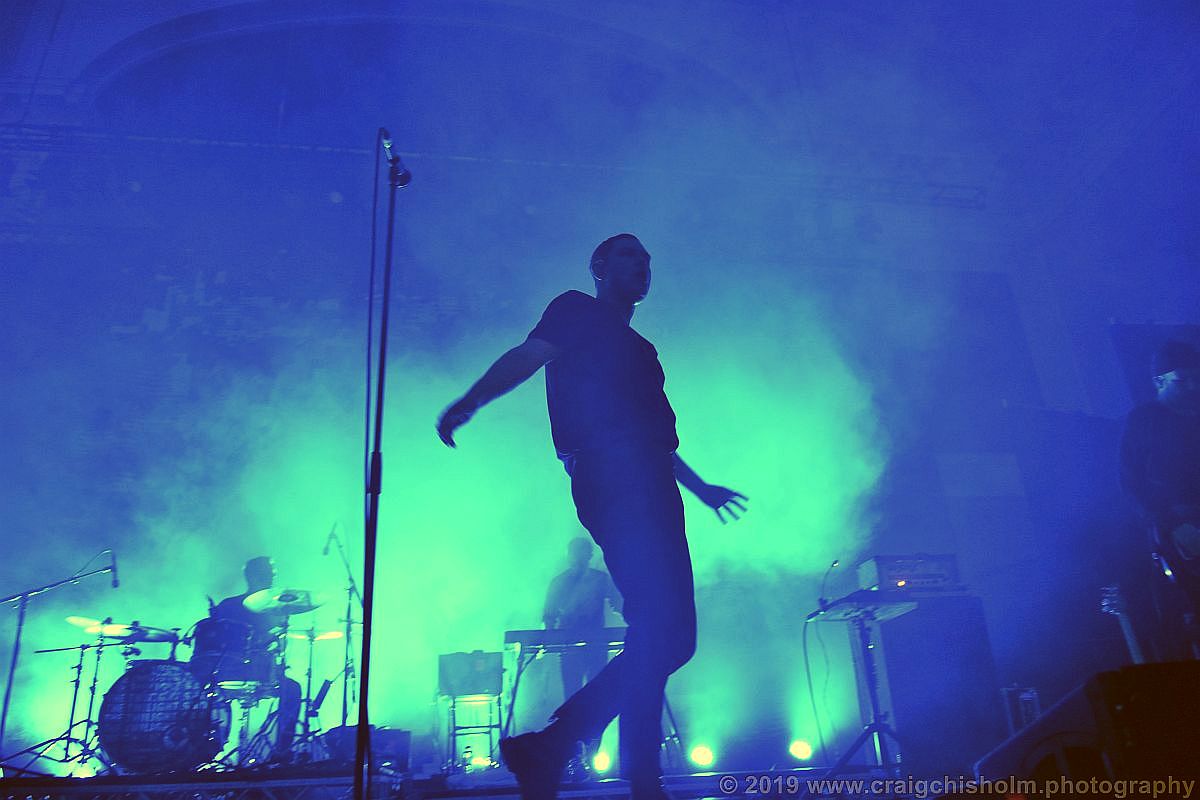 Headlining on Saturday is Scottish indie rock band The Twilight Sad.
It's a triumphant gig for them, almost a homecoming as lead singer James Graham is no stranger to the area, having members of his Mother's family staying in the North East.
He looks and sounds genuinely thrilled to be performing at the Music Hall, telling stories of passing it as a youngster and promising to his Dad that he would play there one day.
The band have played various smaller venues in Aberdeen in previous years – working themselves up from the Tunnels and the late, lamented Moshulu through the Lemon Tree and now to here.
Powering through a set heavy on tracks from latest album 'It Won/t Be Like This All The Time' and featuring an touching cover of Frightened Rabbit's 'Keep Yourself Warm', it's an emotional and powerful set that steals the weekend.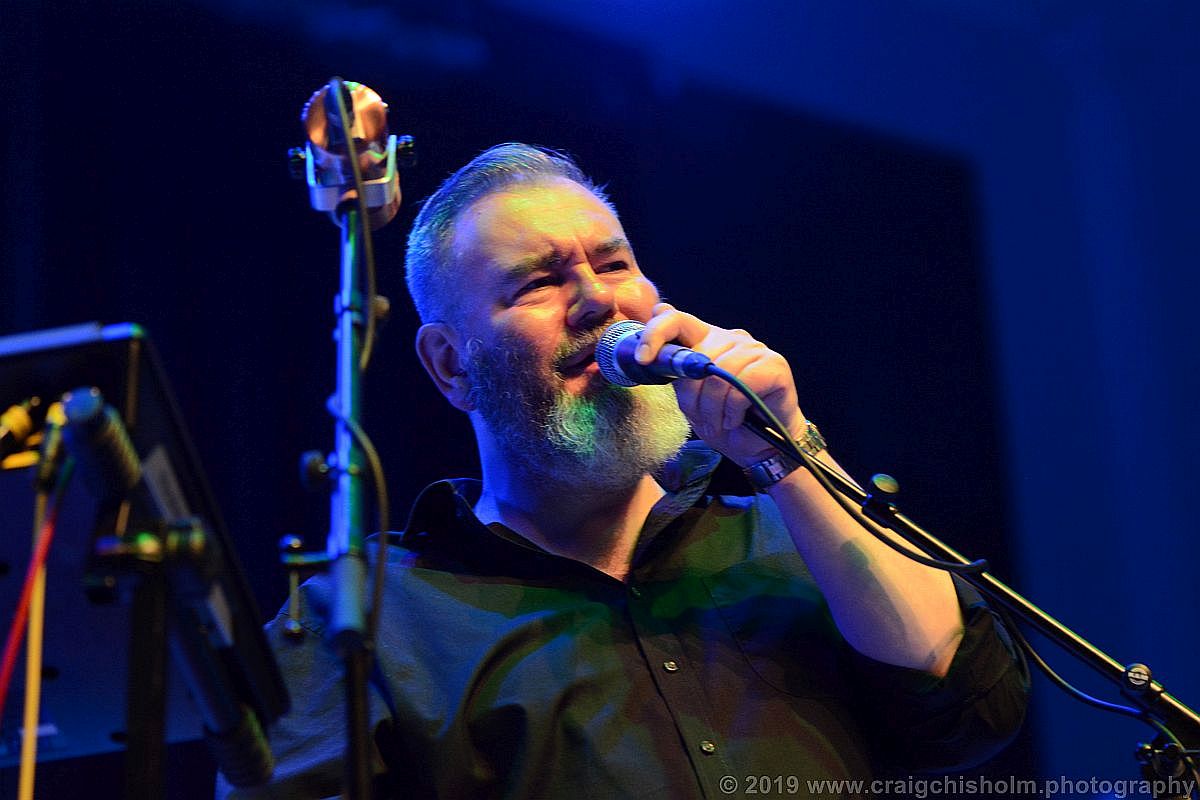 Opening for The Twilight Sad are Aidan Moffat & RM Hubbert.
This is the penultimate performance of their collaboration before they return to their solo careers.
To be honest, the two of them can do no wrong whether together or apart and tonight's show is a wonderful showcase of their respective talents, their eye for a melody and the lyrical genius of their songs.
As much as it's great they'll be back performing solo you have to hope that there's a reformation in a few years which produces new material of an equally high standard.
Late night at the Lemon Tree is more dance orientated the euphoric rave of Free Love and the Electro pop of Self Esteem.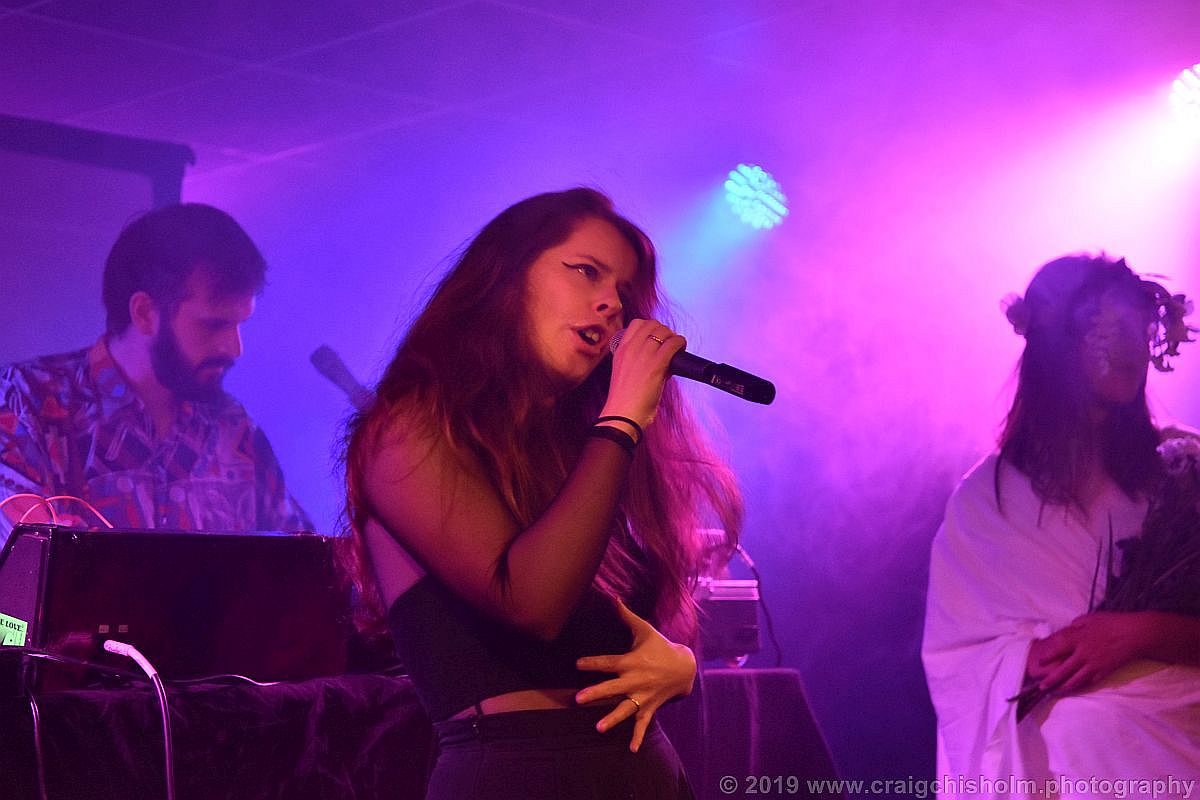 Free Love are an entertaining and engaging live act, refusing to be constrained behind a bank of synths and mixers like most acts of this style.
Flanked by a pair of ladies in robes and holding flowers, lead singer Suzi Rodden throws herself completely into the performance, dancing barefoot into the crowd, writhing on the bar and spreading the gospel of Free Love's high-NRG utopian dance music.
.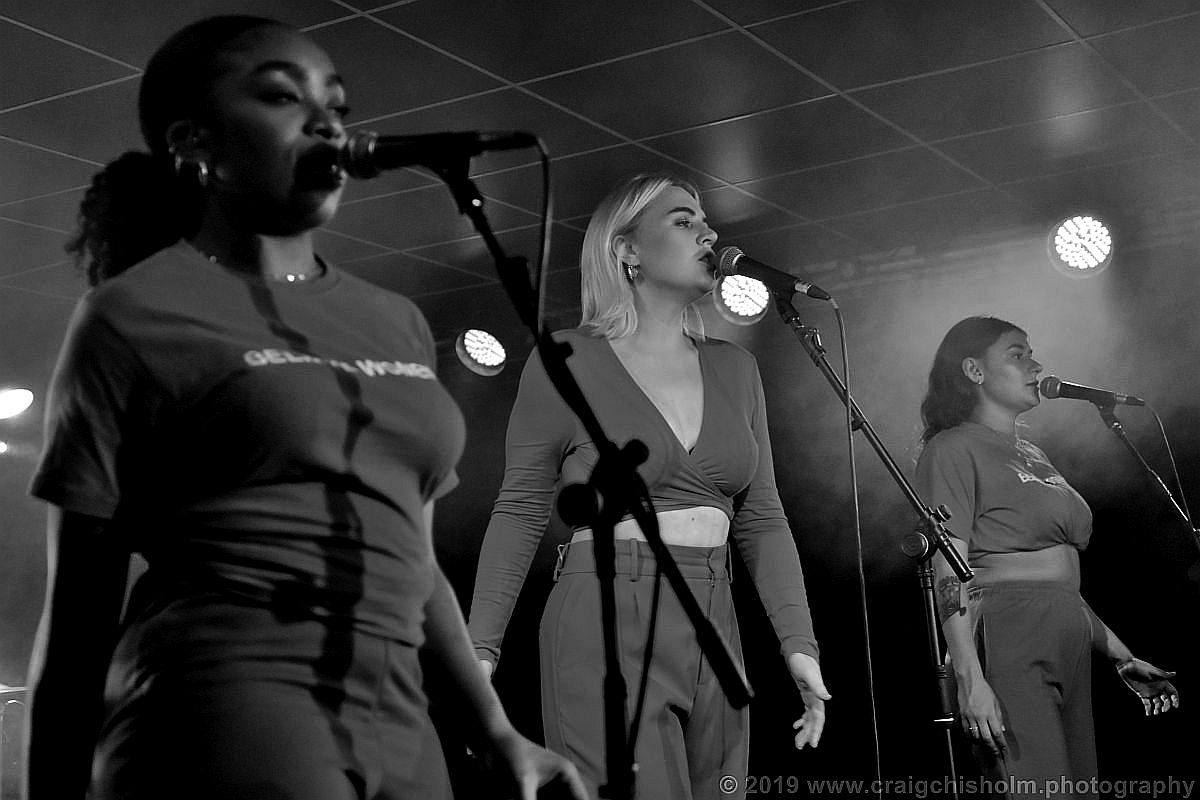 No less restrained, but less likely to bump into you and spill your pint whilst you're at the back of the venue, are Self Esteem. The new project of former Slow Club singer and multi-instrumentalist Rebecca Lucy Taylor, the band is a move from her former indie folk act and into pure pop.
Complete with choreographed dance moves, matching red outfits and loads of hooks and melody she easily wins over the Saturday night crowd and keep them dancing well past midnight.
There's one more gig at the Lemon Tree and that's late on Sunday night as Ibibio Sound Machine take to the stage.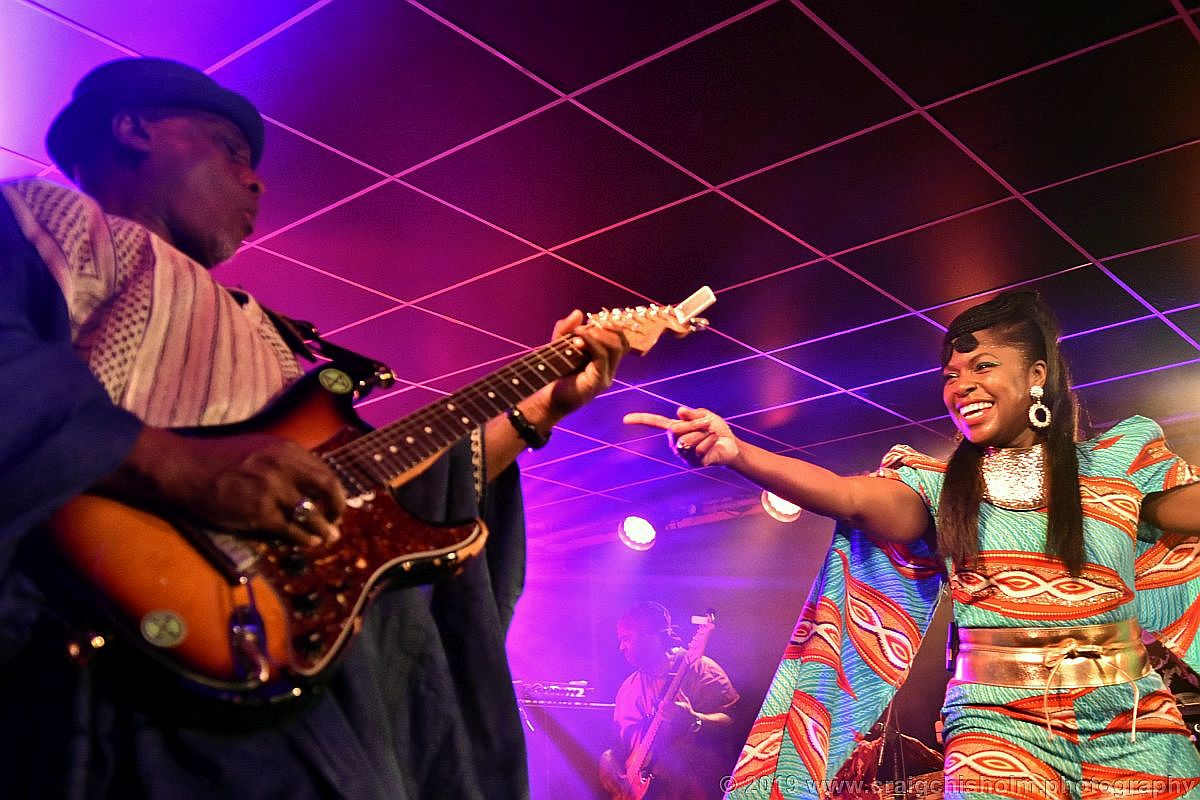 Fronted by the colourful and flamboyant singer Eno Williams the band perform an impressive set of West African funk and electro. The clash of styles works well and their visual, eye catching style lends to the occasion, giving a cosmopolitan and worldly flair not usually seen in Aberdeen on a Sunday night.
Before that, at the Music Hall, the stars are out in force for a run through of Scottish rock and pop classics under the banner of Rip It Up Live!
Taking their name from the classic Orange Juice track and influenced by the 2018 National Museum of Scotland exhibition, an array of talented Scottish performers, both established and up-and-coming, run a through a 25 track set that covers everything from the Cocteau Twins to Simple Minds; Garbage to The Associates & from the Eurythmics to The Proclaimers it's an entertaining and rewarding through Scottish pop history.
Curated by Radio DJ Vic Galloway, the all star cast includes TV presenter and frontman of The Skids, Richard Jobson, actress and legendry frontwoman of Altered Images, Claire Grogan, Del Amitri frontman Justin Currie, punk pioneers The Rezillos and many, many more.
Credit again for the festival must go to Aberdeen Performing Arts who have made it yet another weekend to remember. See you again in 2020!