Duncan Harley reviews Hedda Gabler @ His Majesty's Theatre Aberdeen.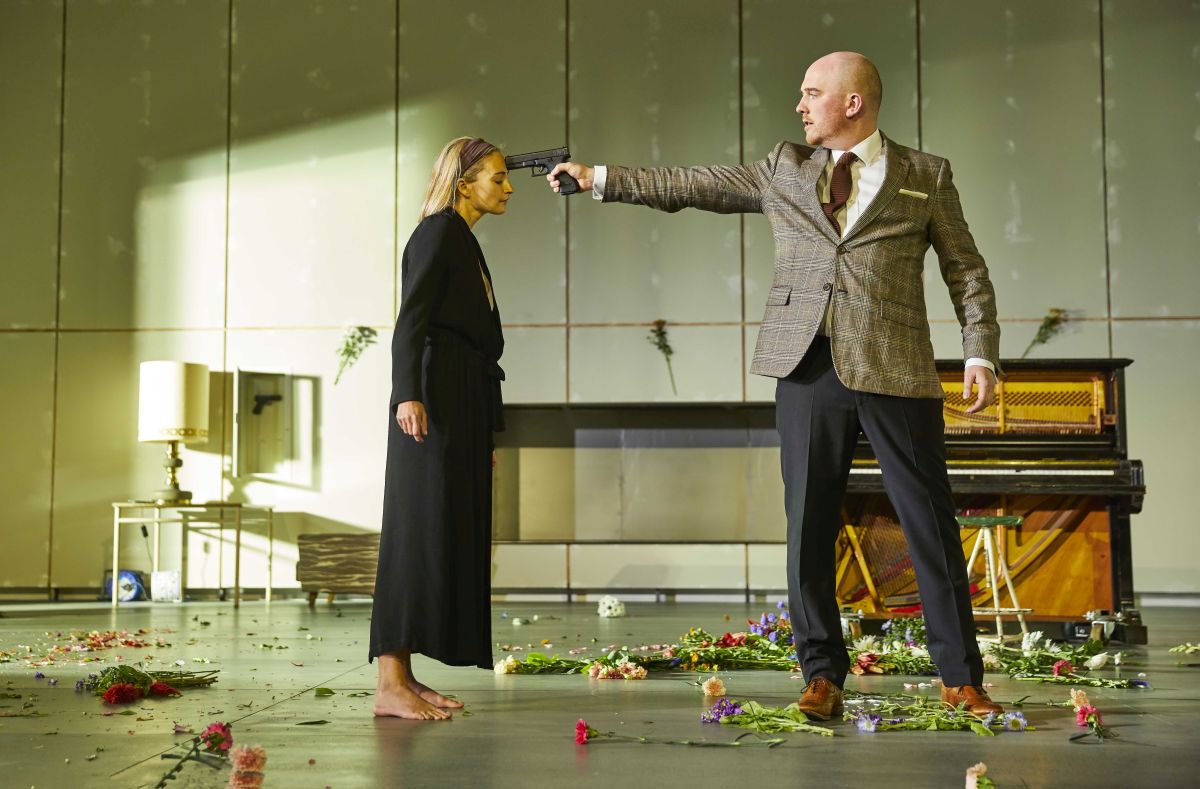 A room, filled with other people's flowers with a smoking gun-cabinet in the corner pretty much sums up the mood. A bored 'proud daughter of a dead general' pretty much sums up the heroine.
'Life for Hedda is a farce which isn't worth seeing through to the end' pretty much sums up the plot.
Hedda and new husband Tesman have just returned from a six-month working honeymoon and clearly things are not fine in honey-land.
Finances are on a tight-rope and expectations are, not to put too fine a point on it, stretched. Hedda tries desperately to manipulate those around her as the world she thought she owned disintegrates with every passing breath.
A small cast work a simple set.
There are no Aspidistras here and certainly no inklings of a dusty bygone era; for this is a new production of the Ibsen classic brought to the Aberdeen stage by the National Theatre. Plastic paint-pots house the flowers and an anguished Hedda tries frantically to mark off her territory with a staple-gun before resorting to much more desperate measures.
There is no happy ending here, and this is a harrowing play make no mistake about it.
Bordering on the demonic at points and at others pathetically sad, Lizzy Watts' extraordinary portrayal of the doomed Hedda reaches deeply into the heart of the matter. Hedda does not own Hedda. Only everyone else owns Hedda. And there is no escape route.
In this age of quickie-divorce, there are still plenty of Hedda's around. Trapped behind closed doors in strangely loveless marriage, they still seek solace in the gun-cabinet. Ibsen may have penned Hedda Gabler in a previous century, but the issues exposed remain completely relevant to a modern audience.
By Henrik Ibsen in a new National Theatre version by Patrick Marber, Hedda Gabler plays at HMT Aberdeen until Saturday 25th November 2017.