Duncan Harley reviews Dick McWhittington at His Majesty's Theatre, Aberdeen.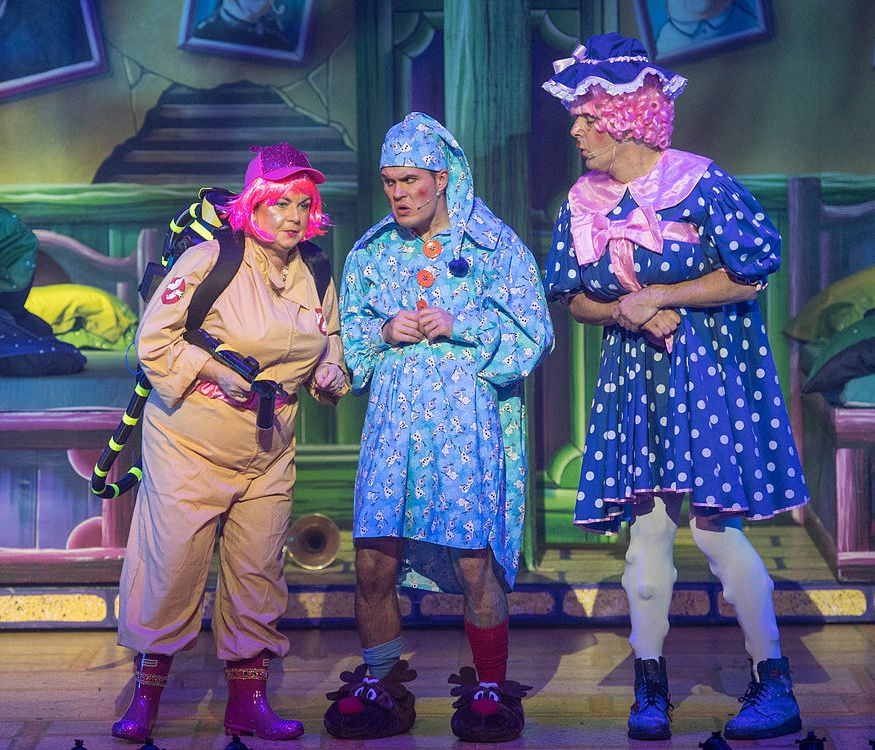 Scotland's very own Elaine C. Smith took to the Aberdeen pantomime stage for the eighth year in succession this month. Appearing as lead in Dick McWhittington alongside seasoned fellow pantomime favourites Jordan Young and Alan McHugh, Elaine's portrayal of Fairy Fit Like proved yet again that the hoary old one liner 'Thespian: Where's my career? Audience: It's behind you!' doesn't really cut the mustard nowadays.
Written by Alan McHugh, the plot follows loosely the classic pantomime tale of poor boy makes good through heroic deeds, becomes fabulously rich, gets the girl of his desires and takes up office as Lord Mayor.
The twists in the plot, and there are lots of them, involve some funny business with a broken trombone plus lashings of both above- and below-the-belt innuendo-laden humour. There's a risqué assertion that Maggie Lynne's 'Ailish' is really fond of Dick, and there was also a nicely timed ad-lib by Fairy Fit Like, following a technical fault with the sound, to the effect that:
"Somebody's got to come up here and fiddle about with me!"
Little is left to the imagination.
As the risqué jokes piled on and the comedy routines ran amuck, one found oneself transported back to that innocence of childhood where even Dick Emery's brassy Mandy's catchphrase of 'Ooh, you are awful', seemed benignly devoid of double entendre. That's the magic of pantomime: keep the grown-ups happy and the youngsters wondering, and you won't go far wrong.
Mind you, the spectre of Jordan Young's 'Ba Heid Boabby' being molested by an electric eel will haunt me forever, and Elaine's portrayal of a club wielding golf king in the form of Donald Chump left no holds unbarred! Indeed, I detected an enthusiastic cheer when Sultan Vinegar decreed "Off with his head".
The villain of the piece, John Jack's 'King Rat', naturally gets his just deserts and, without giving too much away, following an innuendo-laden proposal, Dick and Ailish finally tie the knot.
There are musical numbers galore, including a splendid rendering of The Northern Lights of Old Aberdeen, and of course, as we have come to expect from this annual show, some very fine special effects indeed.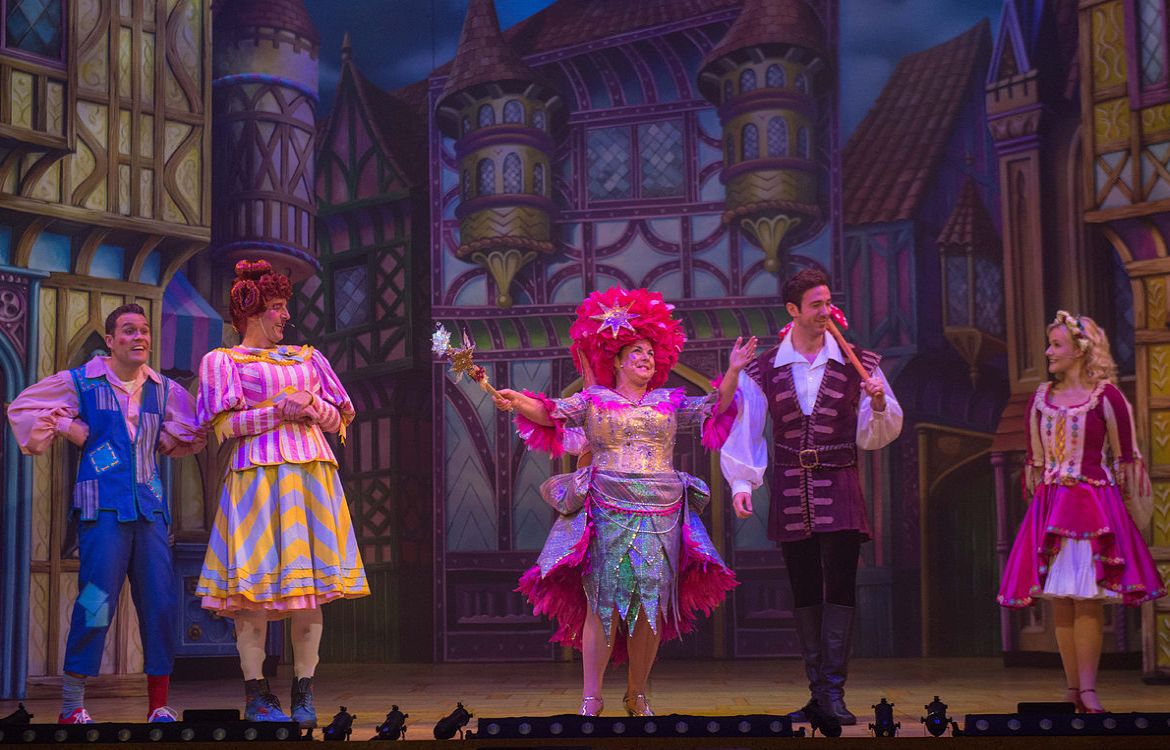 The sets are sumptuous, the puns are outrageous and at points, and for all the right reasons, there wasn't a dry eye in the audience.
Plus, in the true spirit of traditional Christmas pantomime entertainment, the show programme includes detailed instructions enabling younger members of the audience to cut out and assemble their very own Tommy the Cat.
What more could anyone want …
Directed by Nick Winston, 'Dick McWhittington' performs at HMT Aberdeen until Sunday January 8th 2017.
Tickets from Aberdeen Performing Arts Tel: 01224- 641122
Words © Duncan Harley and Images © Aberdeen Performing Arts
PS: Why did Dick McWhittington have a beard?
Because nine out of ten owners find that their cats prefer whiskers.