Duncan Harley reviews The Woman in Black – at His Majesty's Theatre Aberdeen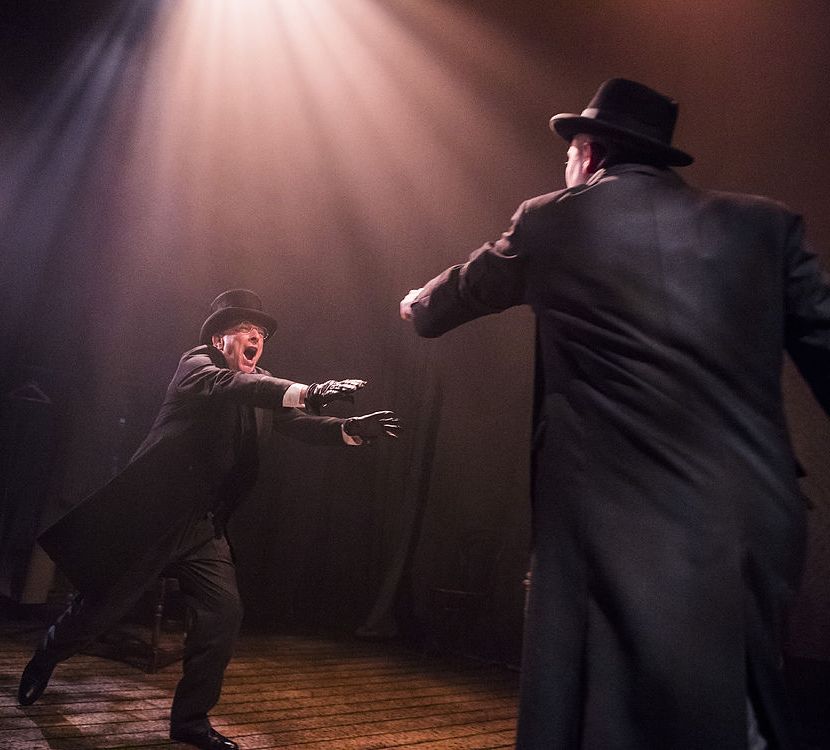 If you enjoy being scared of things which go thump in the night, then this play-within-a-play is a must see.
Essentially a two man show, The Woman in Black gets off to what appears to be a slow start. As an elderly Arthur Kipps hums and haws hilariously over his acting ability, the theatre audience may wonder if the bigging-up of the production as a celebration of nerve shredding horror is, perhaps, simply a publicist's whim.
However, and with a nerve shattering bang, the tone soon changes from that of gentle hilarity to one of spine-tingling terror and, thanks to some splendid pre-recorded screams and a ton or two of dry-ice, theatre-goers are soon transported along Nine Lives Causeway to Eel Marsh House, home of the late Mrs Drablow.
The set is simple and quite bare and the tale is set "in this theatre about one hundred years ago".
Retired solicitor Arthur Kipps has engaged The Actor in the hope of shedding the phantoms of his past. He seeks closure and is intent on presenting his disturbing story to a theatre audience in the form of what must be considered a blatant act of exorcism.
Early on David Acton, as the elderly Kipps, assures both audience and The Actor, played ably by Matthew Spencer, "Forgive me, I'm not an actor." However this is patently not the case.
Both performers are master storytellers, and the audience quickly becomes engaged. As the tension builds, there are moments of terror interspersed with some very wry humour indeed.
For example, just as things begin to look pretty damn serious for The Actor, who by this time is playing a much younger Mr Kipps, on trots Spider the invisible dog. This is not at all as absurd as it may sound, since the audience have by this time become accustomed to suspension of disbelief: minimalist multi-purpose props have by this point become quite acceptable and they have, after all, just seen an imaginary pony.
Alongside some unmistakable shades of a much darker than normal Miss Havisham, Bram Stoker's Dracula inspiration Sir Henry Irving gets a brief but well noted mention or three. The play is, after all a Gothic Horror feast.
This is an entertaining piece of theatre and there are many startling moments. While the play might not be for everyone, the slick timing and understated dialogue may well challenge the preconceptions of those not normally drawn to the genre.
There is of course a strange twist at the end of the tale, how could there not be after all? As to the nature of this curveball, my lips are, naturally, completely sealed.
Directed by Robin Herford and adapted from Susan Hill's novel by Stephen Mallatratt, The Woman in Black plays at HMT Aberdeen until Saturday February 18th.
Tickets from Aberdeen Performing Arts Tel: 01224- 641122
Words © Duncan Harley and Images © APA