With thanks to Kenneth Hutchison, Parliamentary Assistant to Dr. Eilidh Whiteford.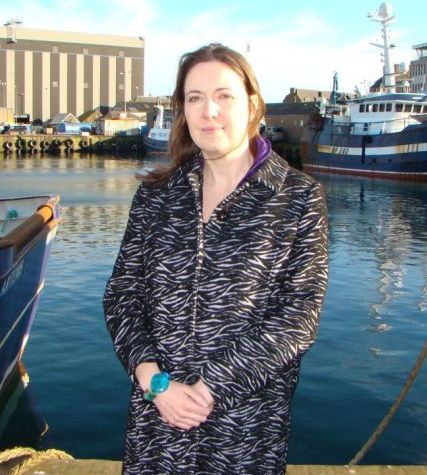 Banff and Buchan MP Eilidh Whiteford has hit out, after a leaked UK Government document indicated that fishing is not considered a 'high' priority in the upcoming Brexit negotiations.
The document, reportedly leaked by a UK Government source to The Times, was circulated late last year, and indicates that fishing does not make it into a list of 'high-priority industries' which would benefit from firm UK negotiating positions.
This list of high-priority sectors includes banking and finance, automotive industries and textiles.
Other sectors which are set to be relegated along with fishing include chemicals, steel, oil and gas, telecoms, and medical industries.
Speaking after the document's release, Dr Whiteford said:
"If this leaked memo is genuine, it demonstrates quite definitively that the Conservatives' attitude to fishing has not changed since Edward Heath's day. The industry is still very much 'expendable'. From this document, it is quite clear that all eyes in the negotiations will be on banking and finance, and the automotive and aerospace industries.
"Fishing is, once again, being lined up as a pawn to be traded away by the Tories. I have already written to the Secretary of State, Andrea Leadsom, seeking her own comment on this document and asking for assurances that fishing will not serve as a sacrificial lamb for concessions elsewhere."
Comments enabled – see comments box below. Note, all comments will be moderated.