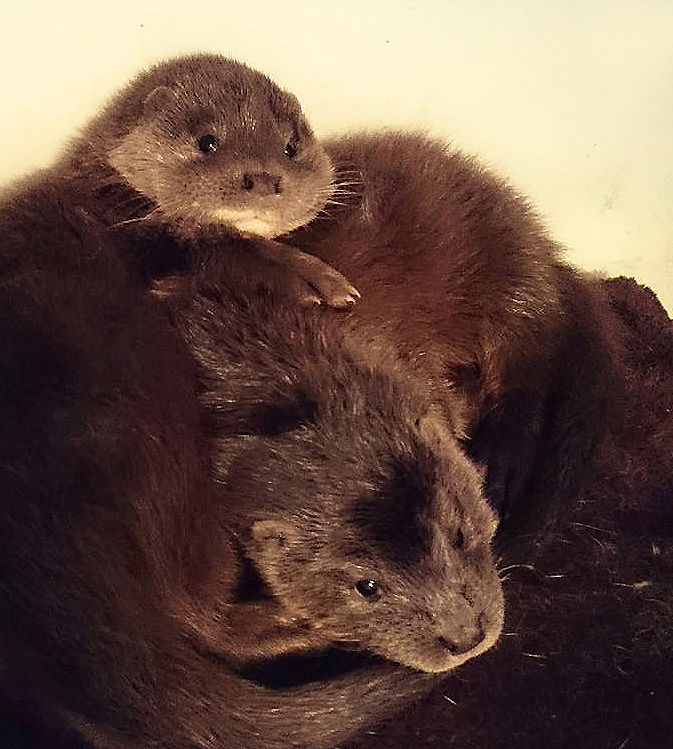 By Duncan Harley.
When a concerned Alford resident reported sighting two abandoned otter pups, Keith and Pauline Marley of Ellon based North East Wildlife & Animal Rescue Centre immediately agreed to take the orphaned mammals under their wing.
Weighing in at just 1kg upon arrival, the first task was to provide food.
Fully grown adult otters weigh around 10kg.
"Juveniles need to eat fifteen percent of their bodyweight daily in order to thrive" says Keith.
"Luckily, a local fish-merchant donated four boxes of cod to us when the cubs arrived. They have a voracious appetite though. In the first two weeks they ate over half of the donation.
"We have already identified a release site"
Keith estimates that the siblings could be released back into the wild by July 2017.
Prior to release the youngsters will need to learn how to swim and how to hunt for food.
"We plan to use cat toys on strings to teach aquatic hunting skills. It's likely to be quite a messy procedure" jokes Keith.
The search is on for funding to create a dedicated enclosure and outdoor pond for the pair.
The registered charity welcomes both volunteers and donations. Contact: www.thenewarc.org
Words © Duncan Harley. Image © New Arc
First published in the December 2016 edition of Leopard Magazine.
Comments enabled – see comments box below. Note, all comments will be moderated.