On Saturday the 9th of November the 'This is Me' 2014 charity calendar had its official launch at The Albyn Bar in Aberdeen. Over 180 supporters and sponsors packed the venue to listen to presentations outlining the project's aims and objectives.
Afterwards, Jacqueline Fulton, the project's head, talked to Duncan Harley about the motivation behind the initiative.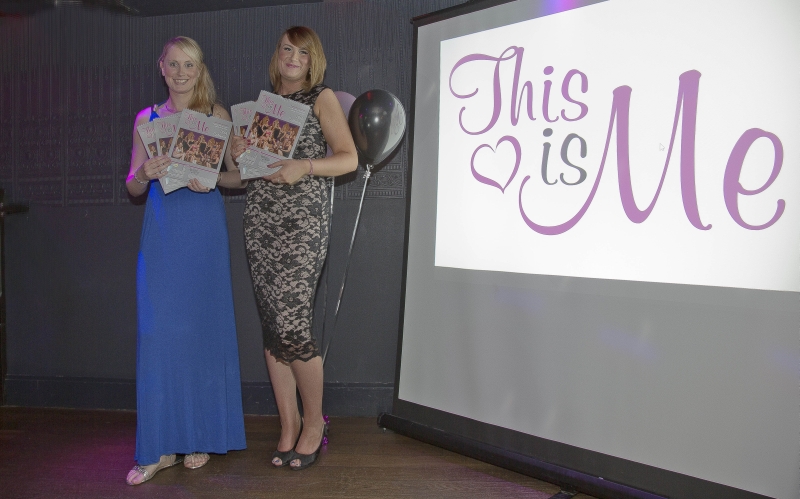 In today's society we all can feel the pressure to look a certain way. Airbrushed images bombard us constantly and it is very easy to be persuaded that the only way to be is to emulate them. Sometimes there are disastrous results when people become ill in the process, and then need help and support to combat what can be quite a lonely illness.
"I wanted to do something to promote positive body image in ladies to get the message out there that everyone is beautiful, whatever shape or size they are. I have had my own personal struggles with body image and am really against the airbrushing and the 'one size' models that are used in the retail industry" says Jacqueline.
The 'This is Me' positive body image project has made and printed a 'Calendar Girls' style calendar, using models of all shapes and ages who are proud to say 'this is me.'
Jacqueline continued:
"Through working on this project I have learned to accept my body and am happier now with how I look.  I really hope that through this project we have been able to encourage and empower women to 'BeYOUtiful' and also raise awareness for eating disorders, which are not often talked about in our society.
"An eating disorder can be a very lonely illness however support groups such as NEEDS can offer a safe place to talk, thereby reducing the isolation." 
If you or someone you know is affected by an eating disorder and would like support please contact NEEDS on:
Tel. 01224 557672
Email: nhsg.needsadministrator@nhs.net
Web:  www.needs-scotland.org
You can buy the 'This is Me' 2014 calendar from the online shop at http://thisisme.mysupadupa.com .
'This is Me' is on twitter @ThisIsMe20134 and facebook

Comments enabled – see comments box below. Note, all comments will be moderated.