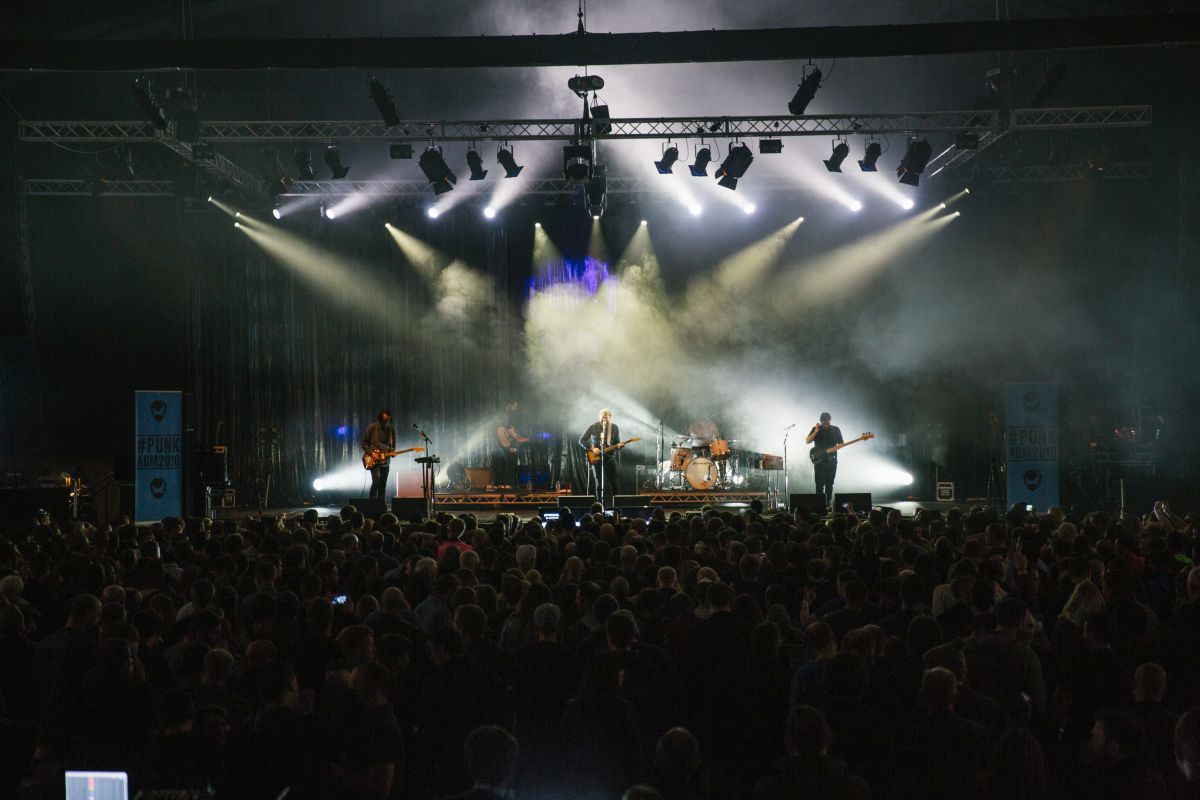 With thanks to Suzanne Kelly.
The AGM of irreverent Scottish brewery, BrewDog, was held at the AECC in Aberdeen this weekend.
6,000 beer fans savoured beers from the world's leading craft breweries at the day-long event.
The meeting gave young founders James Watt and Martin Dickie a platform to unleash five new brews, and propagate their derision of big industrial beer companies Diageo and AB InBev by announcing an official change in their constitution, entrenching the brewery's independence by passing a motion to ensure that BrewDog can 'never be sold to a monolithic purveyor of industrial beer'.
The recently reported 2015 financial results from the craft brewery (an extract from which is included below) propelled it to number 10 in the Sunday Times Fast Track 100 companies, with a 3-year annual profit growth of 120%.
BrewDog reported a revenue increase of 51% to £44.7m in 2015, and a gross profit increase of 48% to £17m. Sales in the UK surged by 131%, making BrewDog the number one craft brewery in the UK.
Crowdfunding over the AGM weekend drew more than £600,000, tipping the total over £16m with one week still to go of Equity For Punks IV.
The 40,000-strong army of shareholders will be funding the building of a bigger brewery in Ellon, which will increase capacity fivefold, as well as launching BrewDog's US brewery in Columbus, Ohio.
BrewDog is investing over $30m to build its brand new brewery Stateside to help meet the demand for BrewDog beers in America.
With a focus on expansion, BrewDog has also set its sights on new UK sites along with international ambitions.
Cathedrals of craft will be popping up in Norwich (set to launch this week), Southampton and York in the next couple of months alone.
BrewDog has raised more money through equity crowdfunding than any other company on record, and is famous for its boundary-pushing stunts to further the craft beer revolution. This latest round has raised £16m to date. And closes at 11am on 20th April 2016.
James Watt, company co-founder with Martin Dickie, commented:
"The BrewDog AGM 2016 was off the charts – we introduced our loyal punks to some amazing new beers, we shared our plans for world domination, and we made it an official part of our constitution that BrewDog will never sell out.
"We've got so much happening in the year ahead, we're taking the craft beer revolution across the Atlantic, we're cementing the craft uprising in Europe, and we're branching out into spirits and sour beer from our Ellon HQ. And it's all thanks to our 40,000 shareholders, which is why we put on such a massive music filled, beer-fuelled AGM for them – the biggest in the UK, and definitely the wildest."
Aberdeen Voice's Suzanne Kelly was on hand; she added:
"Watching this company grow from two guys on the Belmont Street Farmer's Market to the UK's fastest-growing private company, soon to start production in the USA, has been a pleasure to witness.  It was always clear to me that Watt and Dickie loved what they were doing from day one, and I expected big things. No one really could have expected this big. 
"This year's AGM sees fellow shareholders come together from all over the world to celebrate beer and great growth. Having the UK Subs as the final act on a great musical programme didn't hurt either. Thanks BrewDog for a great day and for introducing me to Swedish Death Candy – what a band!"
More information on BrewDog can be found at brewdog.com
Comments enabled – see comments box below. Note, all comments will be moderated.